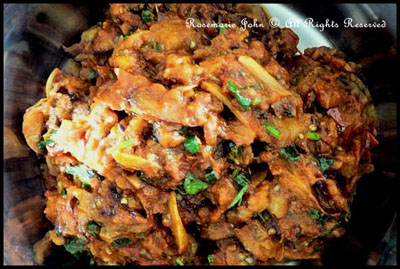 A Bit of History: Brinjal is considered to originate from India where it grew wild. It was introduced into Europe during the middle Ages and by the 18th century, both the French and the Italians cultivated eggplant, which they then called aubergine. Other names for brinjal are melongene or eggplant. Thomas Jefferson, who happened to be an experimental botanist, introduced brinjal to the United States in 1806.
Benefits: Aubergine is not just a tasty vegetable; it has a number of health benefits as well. Its fiber content is high, which helps in the digestive process and also acts against coronary heart disease. Aubergines contain important phytonutrients which are known to act as an antioxidant. The potassium in aubergines brings a balance in salt intake and maintains a nice level of hydration while also playing a role in regulating blood pressure.
Since aubergines have low soluble carbohydrate content and are high in dietary fiber, it's a safer and healthier diet choice for diabetes patients. The American Diabetes Association recommends a diet based on aubergine to be very effective in controlling type 2 diabetes.
Now for the recipe…. my husband who hates aubergines… loved this version of it. 🙂
Roster & Stir-Fried Aubergines
Ingredients:
3 long aubergines – rinsed & wiped dry
oil for brushing aubergines
1 Tbsp butter
3 Tbsp olive oil
1 tsp cumin seeds
1 onion – chopped finely
2 Tbsp garlic paste
1 Tbsp ginger paste
3 green chillies – cut into fine strips
2 tomatoes – finely chopped
1 tsp turmeric powder
1 tsp chilli powder
0.5 tsp cumin powder
1.5 tsp salt
0.5 tsp coriander powder
3 Tbsp chopped coriander leaves
Method:
(1) Brush the unpeeled aubergines with oil and roast them on baking tray until they becomes soft for about 15mins on medium heat OR until the skins are charred and blistered. (You can use an oven toaster should you not have a conventional oven).
(2) Allow the aubergines to cool. Peel and discard the skins and mash the flesh. Set aside.
(3) Heat olive oil with a Tbsp of butter and fry cumin seeds for 1 min. Add the onions and stir-fry until golden brown. Then add garlic paste, ginger paste and green chillies and fry for another 2 mins.
(4) Add chopped tomatoes, turmeric, chilli powder, cumin powder, coriander powder and salt. Stir-fry over low heat until oil separates. Add mashed aubergines and mix well. Turn off heat and mix in chopped coriander leaves.
TA DA!
Rosemarie John is an aerospace and defence journalist. She is currently based in Jakarta as a freelance writer and can be reached at rosemarie.johnc@gmail.com or visit www.rosemariejohn.com for more information.
By,
Rosemarie John