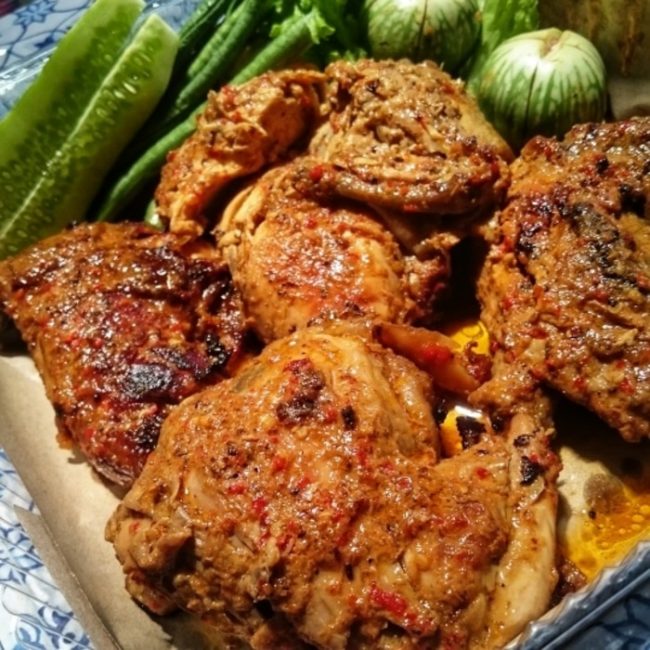 R.A. Kartini is known to be Indonesia's feminist heroes. Other than fighting for her rights to education as a Javanese Princess in the Dutch East Indies, she is also involved in Java's diplomatic efforts. One of her efforts include introducing Javanese culture by cooking Javanese dishes for Dutch guests.
Due to her love of cooking, she created a cookbook with her sisters titled Kisah & Kumpulan Resep Putri Jepara: Rahasia Kuliner R. A. Kartini, R. A. Kardinah dan R. A. Roekmini or also known as 'The Story & Collection of Recipes by Jepara Princesses: The Secret of Culinary by R. A. Kartini, R. A. Kardinah and R. A. Roekmini'. Amongst all of her recipes, Ayam Besengek became one of her most well-known dishes. In order to celebrate Kartini, here is her famed recipe from the book:
Ingredients:
½ chicken
3 tablespoons of cooking oil
500ml of coconut milk, from 1 coconut
1 lemongrass
4 pieces of lime leaves
Ingredients for Paste:
5 pieces of red onion
5 cloves of garlic
1cm of galangal
3 pieces of red chilli
½ tablespoon of coriander
½ teaspoon of caraway
1 teaspoon salt
1 teaspoon shrimp paste
1 tablespoon tamarind water
1 tablespoon brown sugar
Instructions:
Split chicken in the middle, grill it then pound lightly to flatten.
Heat a deep frying pan then add oil. Saute ground paste until it's cooked thoroughly and fragrant.
Add coconut milk and stir until it boils. Add lemongrass and lime leaves. Cook until it boils.
Add the chicken and lower heat to simmer. Cook it until the coconut milk starts to evaporate and the sauce begins to become oily. Serve it hot.
This recipe is intended for 3 portions and takes 90 minutes to cook.
Did you like this heirloom recipe of Indonesia? Do share your comments below…