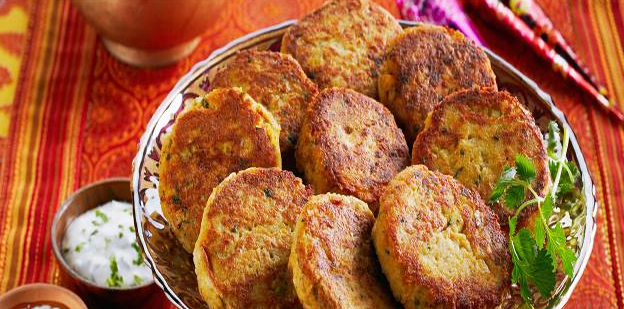 Bajra  Ke Aate  Ke Kebab or Kebabs made with Millet flour By Shabana Akbany
Ingredients:
1/2 kg   mince meat
3 tbsp  hara masala paste
1 tsp    garam masala powder
1/2  tsp  turmeric powder
1 cup coriander leaves, finely chopped
1/4  cup millet flour
1 tbsp coriander seeds  (roasted and coarsely crushed)
1 tbsp oil
Salt to taste
Oil for frying
Method :
Wash the mincemeat and wrap it in a towel to make it completely dry.
Put it in a bowl and marinate it with all the masala's for at least 2 hrs or overnight in the fridge.
When you wish to make the kebab's, take the marination out of the fridge 1-hour before frying, add Millet flour, coriander leaves and hot oil and mix lightly, till all is mixed well.
Make loose balls of uneven shape and deep fry.
Serve these hot, with bread and chutney.

by Shabana Akbany