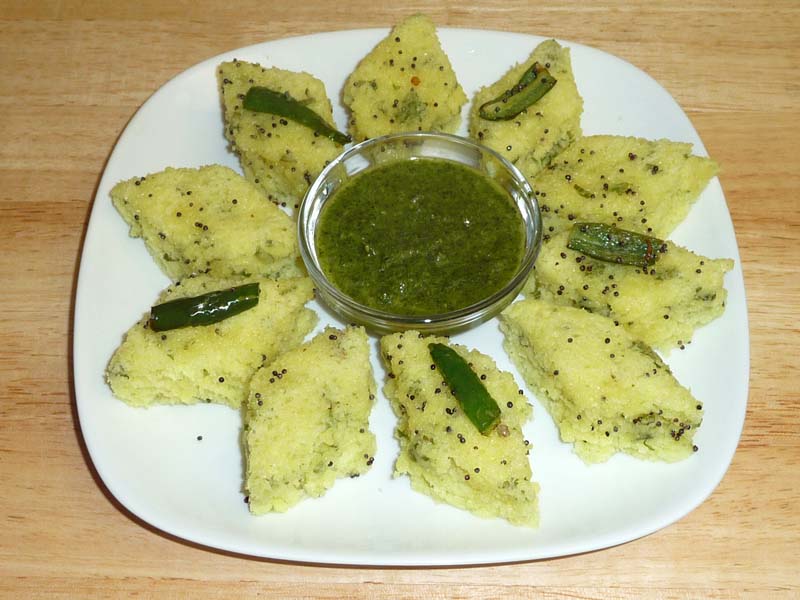 Serves: 4
Time required: 35 minutes plus
Ingredients for Barfi Dhokla:
1/4 kg.parimal rice
100 g.urad dal
3 green chillies, ground to a paste
1 g. peppercorns, powdered
1/2 tsp. (2 g.) Eno's fruit salt
1 cup (240 ml.) water
1/4 kg. curd
salt to taste
Directions:
GRIND the parimal rice and urad dal in a grinder or flour mill to a fine powder.
Add curd, green chilli paste and pepper powder to the flour. Mix well.
Add one cup water, mix and keep aside for fermenting for 12 hours.
Add Eno's fruit salt to the dough, stir well and pour into a greased tray.
Steam it for 25 minutes.
Serve hot with green chutney!
Nutritive value of each serving: Calories: 341.2 k cal.