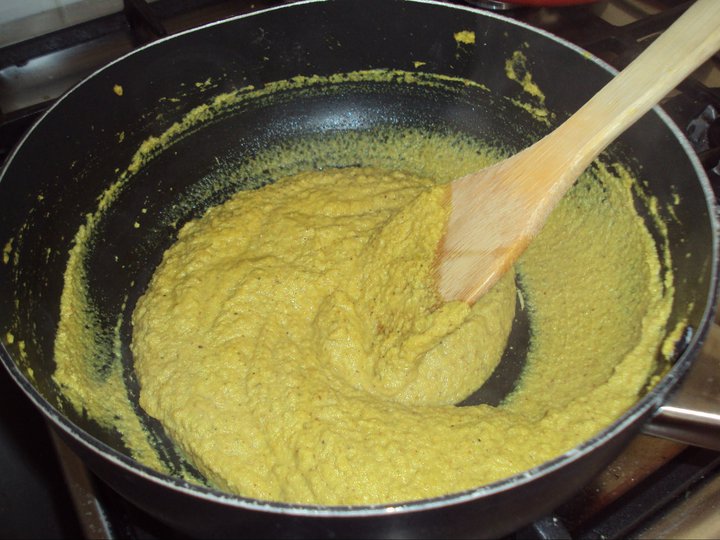 In Indonesia, there are a total of 3 basic spice pastes used to make daily dishes. Based on the basic ingredients, it can be differentiated from the colors which are red, yellow and white. Yellow spice paste can be made into various dishes based on the way it is cooked, usually braised dishes.
Ingredients:
25 shallots, peeled and chopped
12 gloves garlic, peeled and chopped
2 in (5 cm) lengkuas, peeled and thinly sliced
2 in (5cm) kencur root, peeled and chopped
4 in (10cm) fresh turmeric (kunyit), peeled and sliced
1 tbsp coriander seeds
6 large red chilies, seeded and chopped
4 tbsp oil
3 gloves
1 pinch freshly grated nutmeg
6 candlenuts (kemiri)
Directions:
Pound all ingredients, except oil until coarsely ground.
Heat oils in heavy pan or wok, add all ingredients and cook over high heat, stirring frequently, until marinade turns golden.
Cool before using!