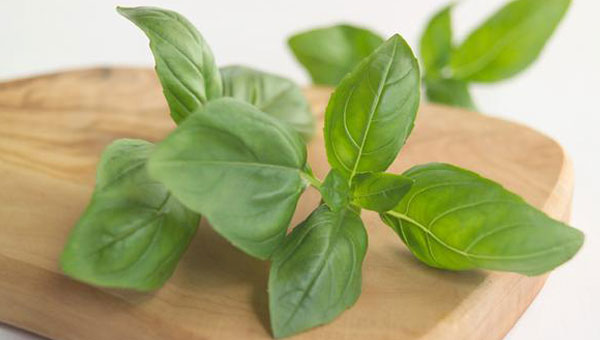 Description
Basil (Ocimum Basilicum) is a herb with spicy overtones of aniseed and is strongly associated with Italian cooking.
Basil complements – tomatoes, green vegetables, salads, soups, eggs, fish, cheese, lamb, pizza and pasta sauces.
Basil is delicious with tomatoes, cooked or as a salad.
Did you know?
Basil has a strong history of reverence and loathing. Its name is Greek for "King" and it is revered as a sacred herb in the Hindu religion. However, in Europe during the Middle Ages it was believed that scorpions would breed under pots of Basil and just to smell Basil would form a scorpion in the brain. Basil is known as the tomato herb because of their affinity. There are over 150 varieties of Basil.
Quality
Basil should have a good fresh green color preserved by careful drying at temperatures of less than 110°F. The dried herb should retain its aniseed flavour. Methyl Chavicol is the principal flavour – giving volatile oil.
Usage
For salads make a dressing of olive oil and lemon juice with Schwartz Minced Garlic and a sprinkling of Basil, salt and pepper.
Bake whole baby courgettes in olive oil, chopped tomato and Basil.
Add a teaspoon or two of Basil to tomato sauce and soups such as gazpacho.
Sprinkle Basil onto pizzas and pasta, together with Oregano, for an authentic Italian flavour.
Sprinkle a mixture of Basil, salt, Cumin and Coriander onto lamb chops before grilling.