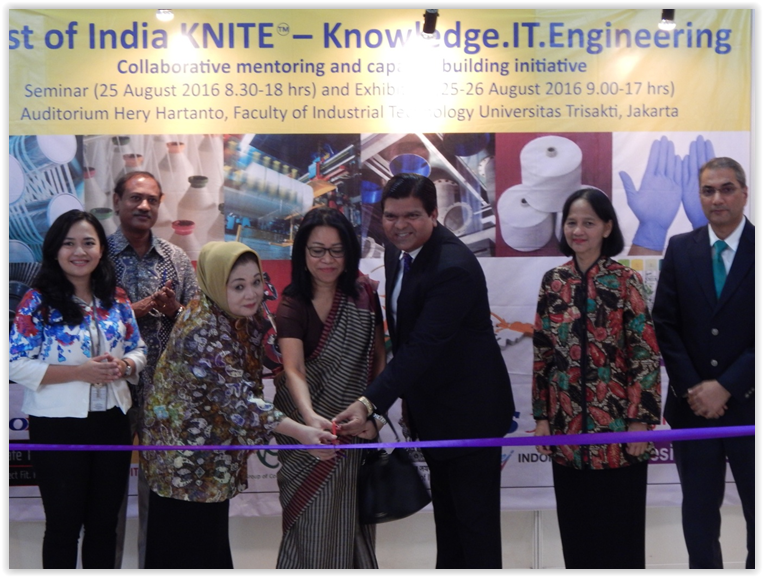 A Pioneering Initiative Launched in Jakarta
 On Wednesday 25 August 2016 Ambassador of India to Indonesia and Timor Leste, H.E Madam Nengcha Lhovum launched Best of India KNITE at Trisakti University in Jakarta. This collaborative mentoring and capacity building initiative has been pioneered by  Mr Amol Titus well known strategic advisor, writer, educationist and facilitator of India-Indonesia relations. The event brought together some of India's leading companies with an established presence in Indonesia namely Indorama Sythetics, Aditya Birla Group – Indonesia Spinning Companies, Godrej Indonesia, TVS Motor Company Indonesia, Enn Gee Teknologi Informasi Indonesia, Medisafe Technologies and BHEL. Senior executives from these companies shared their insights and expertise with over 150 university students and faculty at the Hery Hartanto Auditorium in the Faculty of Industrial Technology at Trisakti University.
 An informative exhibition showcasing India's achievements in science & technology as well as progress made by Indian companies in their respective sectors like polyester, PET resins, spun yarn, medical gloves, fast moving consumer goods, motorcycles and IT applications. Mr Hermon Kujur from the Embassy of India also shared information on ITEC or the Indian Technical and Economic Cooperation Programme under which 125 scholarships are now available to Indonesians to pursue various educational programs in India. The students were treated to Indian cuisine and they were very complimentary for the opportunity to interact with the Ambassador, expand their knowledge, network with senior industry professionals and get information about available job opportunities.
The Ambassador congratulated Mr Amol Titus for his vision in launching Best of India KNITE and suggested that such youth focused mentoring programs should be expanded further. She expressed her appreciation for the strong track record of Indian companies in IT and engineering which are crucial in emphasizing a positive image of Brand India in the country.  She also complimented Trisakti University for hosting the event and for the Balinese and Acehenese dances performed by the students. Welcoming the Ambassador and guests Ibu Asri Adjidarmo, Vice Rector of Trisakti University recalled the long relationship and friendship between India and Indonesia and the need to strengthen it through greater cooperation especially in the field of education.
Best of India KNITE is envisaged to be an annual event that will rotate across different cities and universities in Indonesia. According to Mr Amol Titus the program has been designed to achieve multiple objectives. These include "bridging industry and academia, increasing awareness about Indian scientific, IT & engineering achievements, giving exposure to graduating students about real life industry situations and required competencies for career success." The initiative is intended to complement the government to government initiatives in the areas of youth engagement, education and skills development.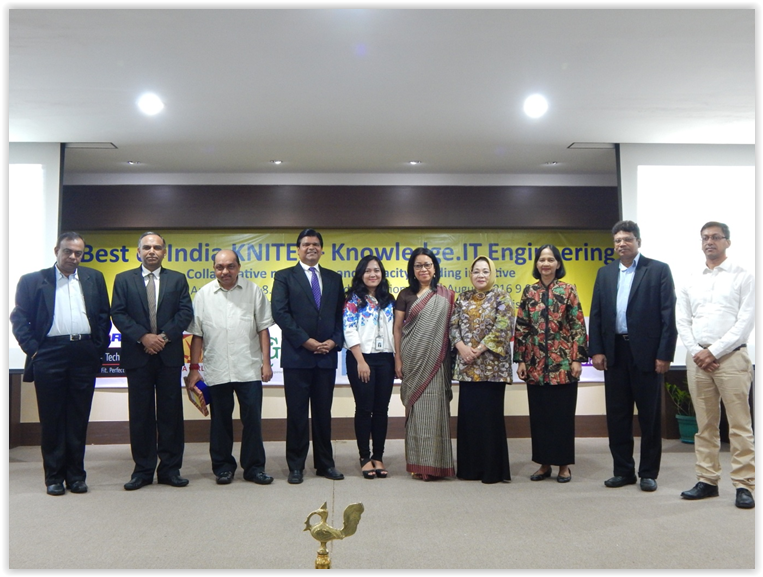 .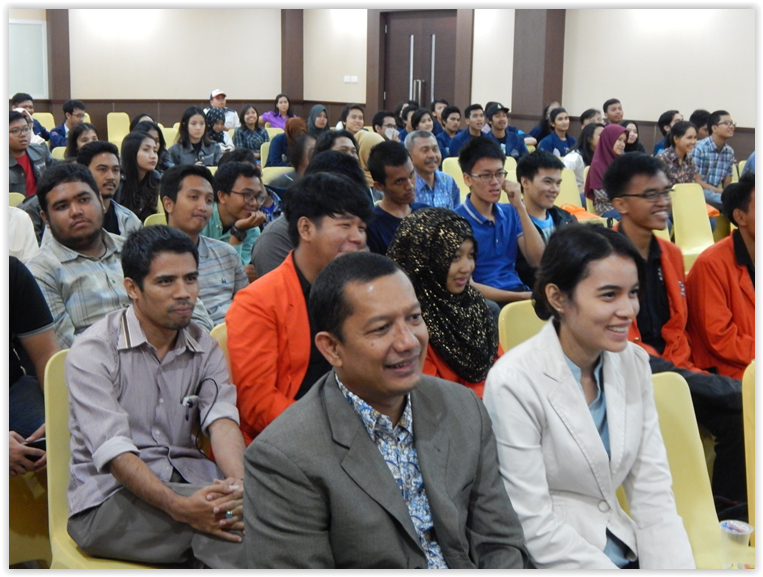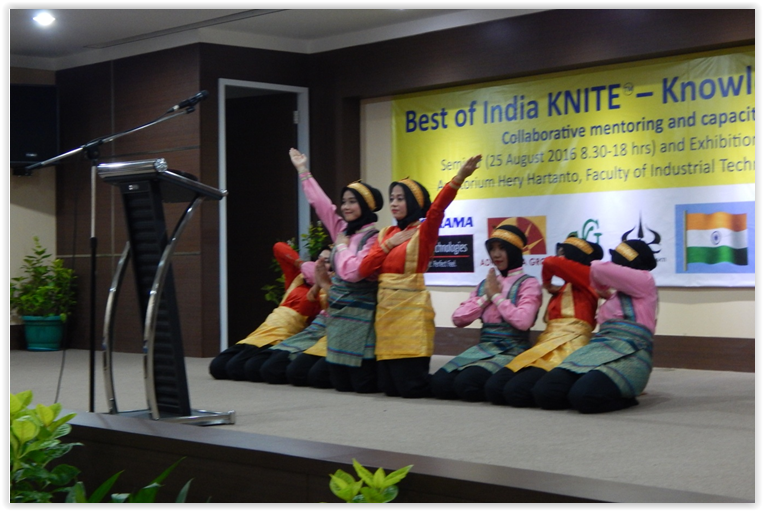 Students of Trisakti University performing the welcome Saman dance at the event