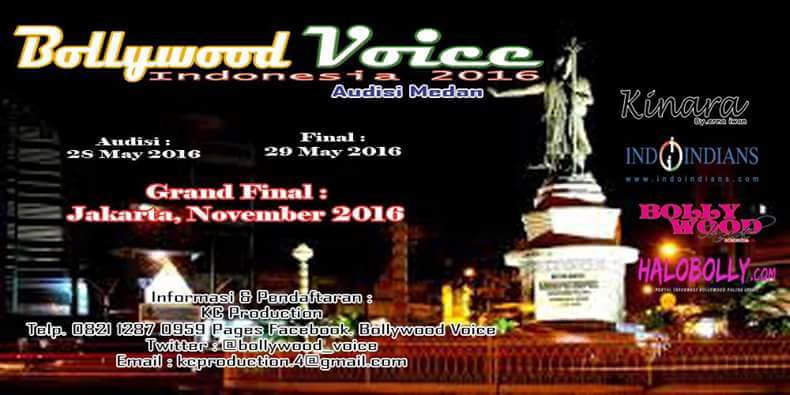 Want to be a superstar but have no idea where to start?
After one fantastic season of Bollywood Voice Indonesia in 2015, KC Production proudly presents to you Bollywood Voice Indonesia 2016!
Bollywood Voice Indonesia is a singing competition for anyone aged 15 and above. Six participants will be chosen from each city to participate in the Grand Finale held in Jakarta. The top eight winners will be given a chance to produce an album and in addition to that, the top three winners will be sent on a trip to India, Singapore and Malaysia.
Next auditions for Bollywood Voice Indonesia will be held in Medan, North Sumatera. Prepare yourself!
For any enquiries or registration please contact us at
0821 1287 0959 (Ms. Ina)
0816 786 786 (Mr. Nicky)