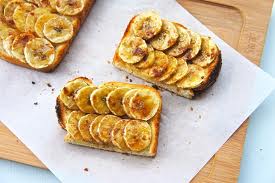 BUTTERED BANANAS
Ingredients:
Serves 1
2 ripe pisang rajah (very ripe), peeled and halved
2 tbsp butter
3 tbsp Bailey's Irish Cream
Directions:
Melt butter in a pan and fry the banana halves in hot butter for about five minutes. Transfer bananas to a dessert plate, leaving butter in the pan.
Pour in Bailey's Irish Cream and heat till warm. Spoon over bananas and serve at once garnished with a dollop of fresh cream or a small scoop of vanilla ice.