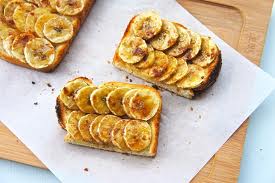 Sweet, ripe bananas are already delicious enough eaten as it is. Buttered bananas, on the other hand, are something else you should try. Not only is it delicious, but it is also suitable for the cold and warm weather, depending on the sides that you pair it with.
Ingredients:
Serves 1
2 ripe pisang rajah (very ripe), peeled and halved
2 tbsp butter
3 tbsp Bailey's Irish Cream
Directions:
Melt butter in a pan and fry the banana halves in hot butter for about five minutes. Transfer bananas to a dessert plate, leaving butter in the pan.
Pour in Bailey's Irish Cream and heat till warm. Spoon over bananas and serve at once garnished with a dollop of fresh cream or a small scoop of vanilla ice.