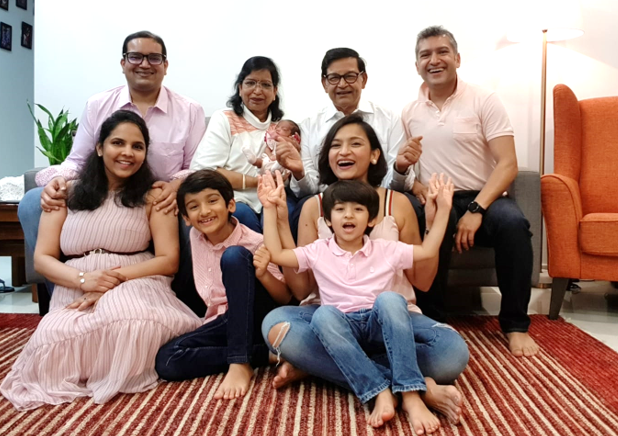 जनकसुता जग जननी जानकी। अतिसय प्रिय करुणानिधान की।।
ताके जुग पद कमल नवाहऊँ। जासु कृपा निर्मल मति पावऊँ।।
कर्मण्ये वाधिकारस्ते मा फलेषु कदाचन। मा कर्महेतुर्भूर्मा ते संग्डो़ंऽस्त्वकर्मणि।।
Profound positivity, unshakeable faith and endless love defined Late Saveetaji Maru who passed away on May 16, 2022 in Solo, Indonesia at a young age of 64.
Saveetaji moved to Jakarta in 1980 with her husband Mr JD Maru and was blessed with two children – Jaya and Raghav during her early years in Indonesia. Living in Indonesia for over 41 years, she was a well-respected figure of the Indoindians community, specially known for devoted spirit and her impressive culinary skills.
Malpuas, dilkushar burfi, badam burfi, chardrakala, rasgoolas and more were almost routine dishes of her kitchen and Saveetaji always derived so much joy from feeding her family and friends with her home cooked delicacies. Her love for cooking stayed with till the very end when she was preparing laddoos to welcome her granddaughter Tara for her first visit to Indonesia when she unfortunately suffered from a stroke.
As a doting mother, Saveetaji raised Jaya and Raghav with utmost care, always encouraging them to take up new challenges and excel in whatever they do. Jaya is a co-founder of tech start-up Rewardz and lives in Dubai with her husband Neeraj Gupta and two boys – Yash and Neil. Raghav resides in Singapore and is the Regional Head of Business Development and M&A at Louis Dreyfus Company, married to Priti and they've recently been blessed with a daughter Tara.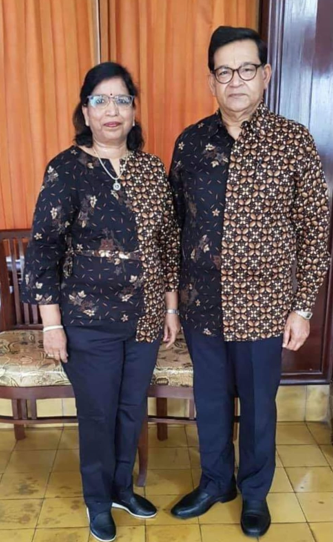 Saveetaji had a magical way of spreading joy and positivity every time she walked into the room. Her selflessness and friendly spirit made her circle of well-wishers vast, encompassing young children whom she would fondly narrate stories from the Ramayana and Mahabharata, to her contemporaries who treated her as a confidant and advisor.
After living in Jakarta for 32 years, Saveetaji accompanied her husband to Solo as he took up a leadership role at Sritex Group. They lived a simple yet fulfilling life together in a large Dutch colonial house in the heart of Solo's cultural hub. Saveetaji spent much of her time tending to her lovely home garden growing a variety of fruits and vegetables. She was extremely pious and devoted to her 'Thakur ji ki seva' at home with daily recitals of Sunderkandh, Vishnu Sashtranam, Ram Raksha Strotra and more.
During their stay in Jakarta, regular gatherings were held at the Maru's residence for Akandh Ramayan paaths where prasad for guests was again always home-cooked by Saveetaji. She also celebrated traditional Marwadi festivals like Teej and Gangour at home always dressed in bright and lively colors making her ever so radiant. She was also a devoted Satsangi and follower of Dada Laxmi Bhagwan.
Family always came first for Saveetaji. She often visited her children in Singapore and Dubai to support them in every possible way to raise her beloved grandchildren and being a pillar of strength. The COVID pandemic kept her physically away from Yash and Neil but she creatively engaged Yash to learn the Hanuman Chalisa over Zoom which he now recites daily.
The Almighty God opened his doors to Saveetaji on the auspicious day of Budh Purnima. Her good deeds and karma will always be a reminder to all of that true love is indeed one which is selfless.
Om Shanti.