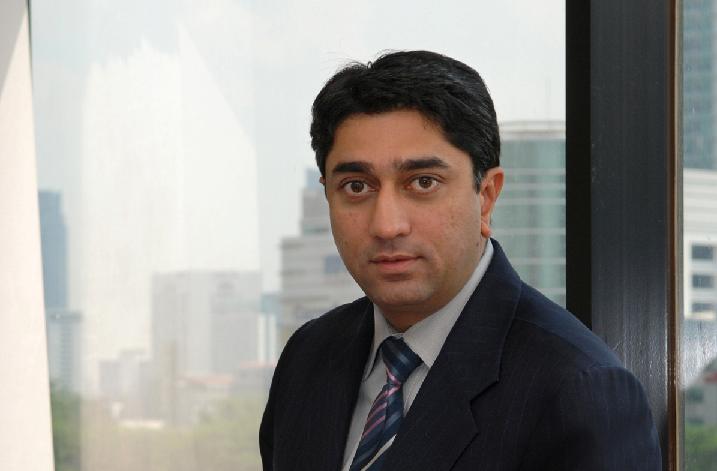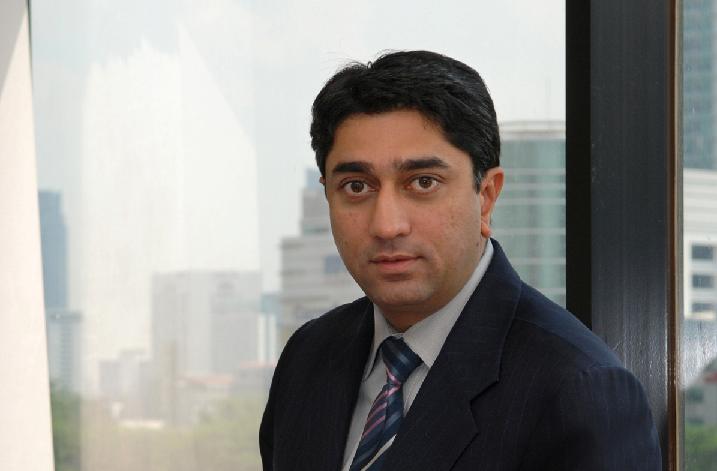 Karan Berry – Hard work is at the heart of the glamorous hospitality industry.
Bolstered by a healthy economic outlook, the hospitality and tourism industry of Indonesia is booming. 'I like the Jakarta traffic,' says 41 year old Karan Berry with a broad smile, 'as it means that guests have to stay for a minimum of two nights when they come for meetings.'
Berry has been the General Manager at JW Marriott Hotel since 2011, at Jakarta's 'Segitiga Emas' or the golden business triangle of Mega Kuningan. Chances are that you will meet him in the hotel's foyer on you next visit and experience his warmth and friendly personality.
His mantra on hospitality is inspired by Gandhi: 'A customer is the most important visitor on our premises. He is not dependent on us. We are dependent on him. He is not an interruption in our work. He is the purpose of it. He is not an outsider in our business. He is part of it. We are not doing him a favor by serving him. He is doing us a favor by giving us an opportunity to do so.'
'This is a great industry and has come a long way in Asia, with the growing economy and business travel,' says Berry, who is very passionate about his work and is a senior hospitality professional, well versed with all operations and functions related to Hotel Management with over 17 years of managerial experience with top hotel brands in India and now here in Indonesia.
'I have always been attracted to the diverse aspects of the hotel industry and after a degree in commerce, I joined the Oberoi Center of Learning and Development to complete post-graduation in Hotel Management,' he narrates. 'It was an intense selection process of written tests and interviews and to finally meet Mr Oberoi, when selected. The course transformed me from a boy to a man.'
He started with hands on training at Trident Hilton, a 1000 room property with kitchen stewarding – 'probably the real test and an intrinsic part of my experience.' It was the first time Berry had also left home, where he had been a pampered second son in a close knit family. 'I learned the dignity of labor, skinned my feet and even cleaned garbage cans.'
Family values are the building blocks of Berry's management philosophy. 'A good family life percolates to your work,' he affirms. His father is his role model and has instilled values such as honesty, mutual respect and empathy, as well as, the importance of balancing family and work. 'The philosophy that I follow is very simple to be fair, truthful and transparent in my personal and professional relationships,' add Berry. Mr. Marriott and Mr Oberoi are his mentors for work ethics and he always says as Mr. Marriott's motto 'success is never final', and Mr. Oberoi's philosophy 'the devil lies in the details'.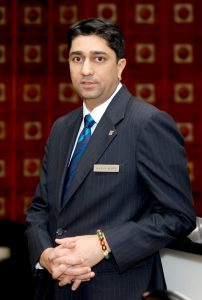 For Berry, management is more of an art than a science, and it is essential to have clearly articulated goals. 'Start with the overall goal and then break it down into what each employee/leader's responsibilities and roles are. Daily, weekly and monthly actions take time, but when it's done, all will gain productivity, innovation and engagement,' he says. 'It is important to be open to feedback from the team in one-on-one meetings and better understand what motivates each employee/ leader.'
'Communication is the key to staff engagement and participation. A continual feedback loop and coaching is implemented to enable associates to reach their full potential. The shared experiences and learning are very impactful and create a sense of pride and satisfaction. Recognition and a rewards system instill in each individual the drive to excel,' he adds.
Berry's keen interest and experience with playing cricket 'taught me the importance of team work and achieving our potential goals.' The Marriott ethos 'if you take great care of your employees, they'll take good care of the guests and the guests will return again and again' is in sync with his thinking of leading by example. 'I have also done baggage service,' he shares, 'people respect you if you are knowledgeable and apply your skills effectively.'
Managing attrition and hiring the right person for the right job is the most challenging part. 'I currently manage a staff of almost 600 people. It is important to identify and nurture talent. At Marriott we believe in Empowerment, which translates into confident individuals. I personally feel that skill sets can be fine-tuned over a period of time through training but hiring a person with the right attitude is more important.'
Berry manages his time through careful task management and prioritization. 'Planning is a priority. I schedule daily, weekly and monthly meetings to review the activities, so I can plan, prepare and review accordingly. Learn and trust the tools, like Outlook and Blackberry. I keep one good notebook at a time for all my notes so those important freehand notes can be easily located when they are needed.'
For The Jakarta Post by Poonam Sagar
Place and Date of Birth: 
8th April 1973, New Delhi, India
Professional Experience
General Manager role at JW Marriott, Jakarta (Dec'11 onwards), Courtyard by Marriott, Chennai, India (2008 – 2011), Trident Hilton, Jaipur, India (2007=2008), The Oberoi Cecil, Shimla, India (2006 – 2007)
Deputy GM at The Oberoi, Mumbai, India (2004 – 2006), The Oberoi Rajvilas, an Oberoi Resort, Jaipur, India (2002 – 2004)
Managerial positions at The Trident Hilton, Agra, India (2000 – 2002), The Oberoi Grand, Kolkata, India (1996 – 2000)
Education
Bachelor in Commerce Delhi University 1994
Post Graduate Diploma in Hotel Management from Oberoi Center of Learning and Development, 1997
Personal:
Married with one 10 year old daughter
Keeping Healthy
Berry believes that balancing work and life is critical, and physical fitness is vital to creating that harmony. He can be found at the gym early every morning doing cardio and weights. He has played cricket and football at a district and zone level while at school and is an avid fan.
He appreciates the opportunities afforded by the car free Sundays on Jalan Sudirman to go cycling along with associates from work.
Family Life
Berry and his wife have a 10 year old daughter. Weekends are dedicated to family, with Saturdays being spent exclusively with his daughter and her extracurricular activities that include swimming and soccer with the Coca Cola league, and even piano classes.
The family members are movie buffs and tend to watch a movie every Sunday.
Fun Activities
Travel, culture and shopping are their top fun activities together as a family