In Indonesia, the term 'bikini fitness athlete' is probably not too familiar. But Chaya Keswani (31) is at the forefront of a very few bikini fitness athletes in Indonesia. She proved it by winning 3 medals in a fitness competition in Australia recently.
Chaya has been athletic since she was young. But she started her career in fitness professionally since three years ago. "Three years ago I decided to get fit and purchased a gym membership. And I fell in love with it," she said.
Her toned and fit body was not made overnight. "I lift and do cardio 5 days a week. My lifting sessions are fast paced and intense," she shared. She also has her own meal plans, which are high in protein and with no salt. "I eat high protein, moderate carbohydrate, and healthy fats. I believe in using food to get my vitamins and nutrients,"
The founder and choreographer of BollyFit Jakarta thinks that nothing feels as good as being fit. "I love this sport so I don't need any outside factors to push me. I'm so much happier and more successful in all areas of my life when I look and feel the best," she shared.
Being in a male-dominated profession, she likes the challenges she face. "The scope for women bodybuilding may not be as much as men bodybuilding, but it's changing. And I am at forefront of this change," she said. By becoming a fitness athlete, she also wants to be a positive role model. "In Australia (where I compete), women bodybuilders get a lot of respect. I want to bring it to Indonesia and show Indonesian women that skinny is not the body for the modern women—they need to be strong,"
In addition to her passion for fitness, she also has passion for the fashion industry. She is a designer of cocktail and wedding dress under her own brand, Chhaya Couture. Albeit she is busy with many things, she has her own secret on time management.
"Since fitness is my lifestyle, I train first in the morning. This way, I begin my day in my fittest state and then I'll help everyone else to get fit," she shared. Playing with her two nieces is one of the ways to get away from her busy days. "I also love to travel, especially to beach destination!"
Her future plans include participation in more world championship to win her a pro card. "I also have started a one on one training program at the gym and online with "Get Fit with Chaya". I want to help as many people as I can achieve to achieve their fitness goals," she said.
Lastly, she wants to give shout out to everybody out there to get fit and gorgeous inside out. "Go after your dreams. Set your goals. Make small changes as they will add up to make the big difference you want. Consistency is the key," she shared. "Nothing is impossible. If you want it, strive for it. Always remember that the rewards always outweigh all the hard work!"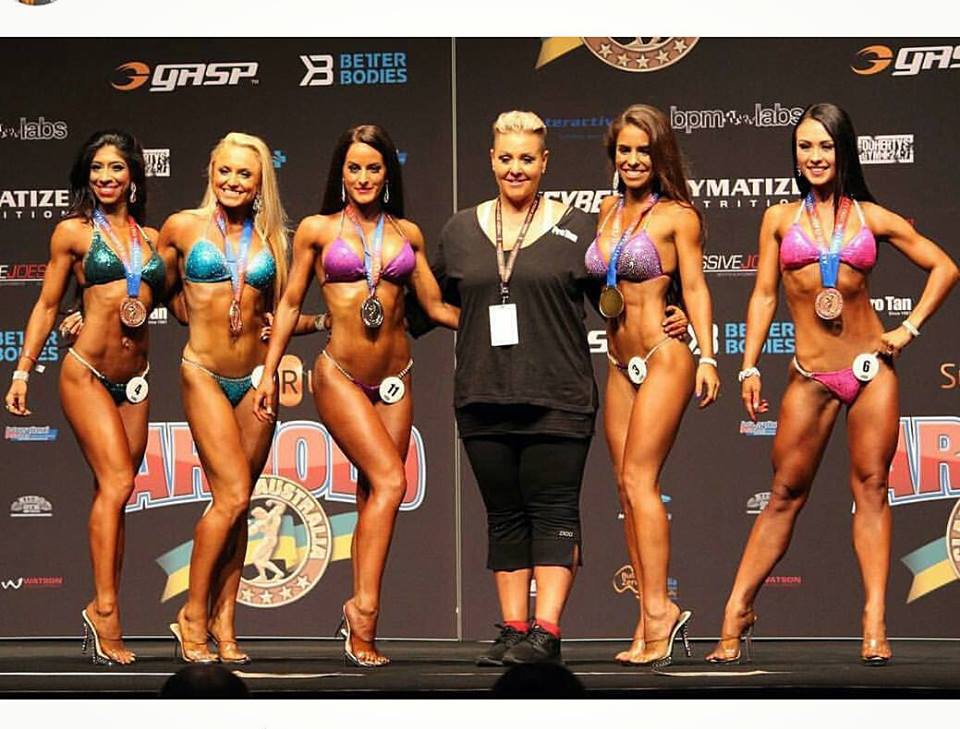 4 Fitness tips for women by Chaya Keswani:
Strength training is the best way to trim down, tone up, and get into shape.
Abs is made in the kitchen and weight area. Lift, eat clean, and regular cardio will give you the size you need.
Perform HIIT for cardio. It keeps you burning fat after your training session, and allows you to lose body fat while sparing muscle loss.
There is no point in performing any exercise without proper form. Perfect the techniques first and then add weight. Remember to always choose quality over quantity.