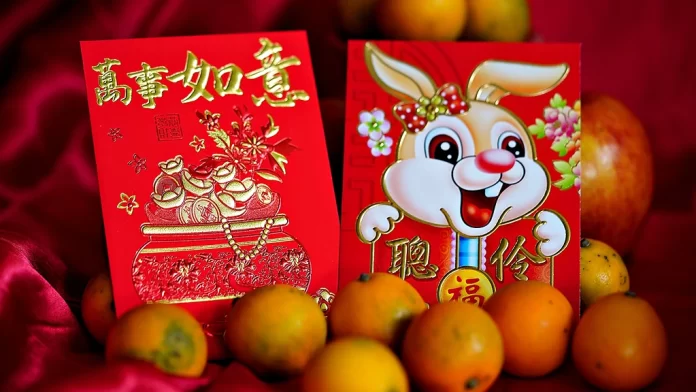 According to the Chinese Calendar 2023, Chinese New Year will be celebrated on Sunday, January 22. This is the year of the Water Rabbit, starting from January 22, 2023 and ending on February 9, 2024. The Rabbit is the fourth animal in the Chinese zodiac cycle.
Chinese astrology is known as shio, and is believed to determine fortune. The word shio comes from the Hokkiean dialect, namely sheshio. The Chinese zodiac is represented by the twelve animals that represent each year, which are the Rat, Ox, Tiger, Rabbit, Dragon, Snake, Horse, Goat, Monkey, Rooster, Dog and Pig. Shio further defines sequences and properties such as wood, fire, earth, metal and water as the 5 natural elements for each zodiac sign.
Legend of the Origin of the 12 Zodiac Signs
There are various legends regarding the origin of this zodiac. The first version states that in ancient times, the people asked the Jade Emperor to teach them how to count years, months, days and time. The celestial emperor decided to use an animal's name as the Name of the Year, so it would be easier for humans to remember it. Then, the Jade Emperor organized a river crossing race on his birthday. All the animals in the world were invited to participate in the race. The 12 animals that managed to cross and reach the finish point of the race first would be designated as the name of the year. The unique way the animals crossed the river reflects the character of each and influences the personality traits of anyone born under their signs.
Cat and Rat were best friends. They asked the Ox who usually got up early to wake them up. The Ox kept his promise. The Ox was also kind to allow the Rat and Cat to sit on his body to cross the river. While in the middle of the river, the Rat deliberately pushed the Cat into the river. When almost approaching the end point of the race, the Rat suddenly jumped from the Ox's body and headed straight to the end point of the race. The Rat managed to be the first to arrive. A moment later the Ox arrived in second place. The Tiger and the Rabbit came in third and fourth place since they were both fast and competitive. The Dragon flew from the sky to finish in fifth place. Then, sequentially, the Snake ranked sixth and the Horse finished in seventh place. Goat, Monkey and Chicken helped each other to cross the river. Finally, the three of them were able to reach the end point of the race. Goat is in eighth place; Monkey is ninth and Chicken is in tenth place. Dogs who like to play in the water placed eleventh. Pigs came last. Therefore, he occupied the twelfth position.
Eventually these 12 animals became the guardians of the Heavenly Gates– the zodiac cycle.
According to the Chinese Zodiac, 2023 will be the year of the Water Rabbit who is known to be quick-witted, resourceful, versatile and, kind.
Rabbit: 1939, 1951, 1963, 1975, 1987, 1999, 2011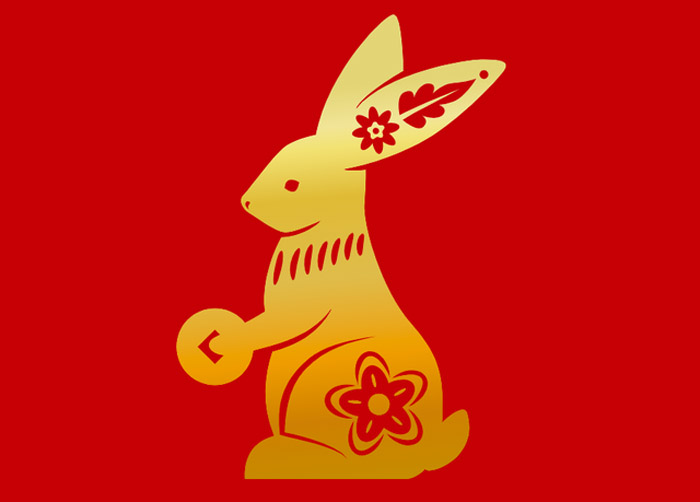 Congratulations! In the year of the Water Rabbit 2023, circumstances will improve and luck will increase. As we know, water is a symbol of life and gives fertility to every living thing on earth.
Lucky numbers: between 4 and 9.
Lucky colors: yellow, light, red, and blue.
Auspicious directions: south, southeast, and east.
Love: Rabbits are quite optimistic in 2023. There will be many changes regarding love for the better.
Finance: Rabbits will have an abundance of fortune, it can also be used to invest. However, you must be more careful in financial management. Manage the bookkeeping as well as possible so that a deficit does not occur.
Health: try to exercise. Adjust your diet as best you can. Remember anything in excess will not produce good results.
Dragon: 1940, 1952, 1964, 1976, 1988, 2000, 2012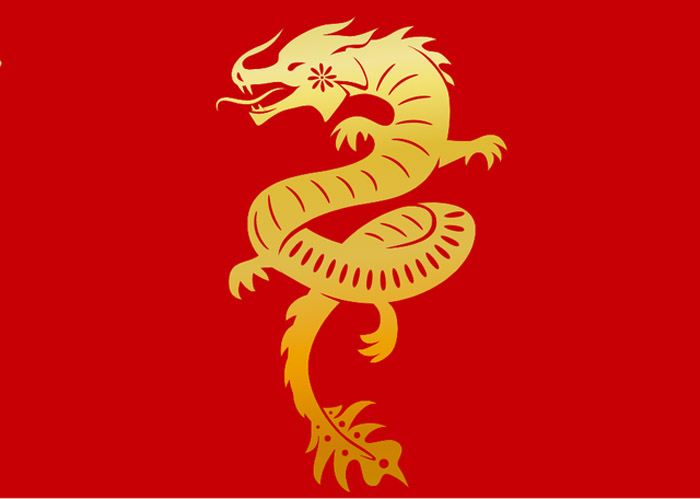 What will your wealth and success be like in 2023? In terms of career, Dragons don't need to rush into making a decision. It is highly recommended to be more confident in yourself so that you will slowly find new ways to deal with various situations.
Lucky numbers: 2, 5, 6
Lucky colors: gold, silver, red
Auspicious directions: west, north, northwest
Love: Dragons love relationships according to the 2023 Chinese horoscope will find their good times because the problems that occur will be resolved easily. For married Dragons, some happy news will come, one of which is the possibility of having children.
Finance: don't make expenses that are too big or not too important because of the possibility of experiencing financial losses.
Health: In 2023, Dragons need to make exercise a routine because in the previous year this zodiac neglected health too much. Besides that, take care of yourself by setting your bedtime pattern. This will have a direct impact on mental and physical health.
Snake: 1941, 1953, 1965, 1977, 1989, 2001, 2013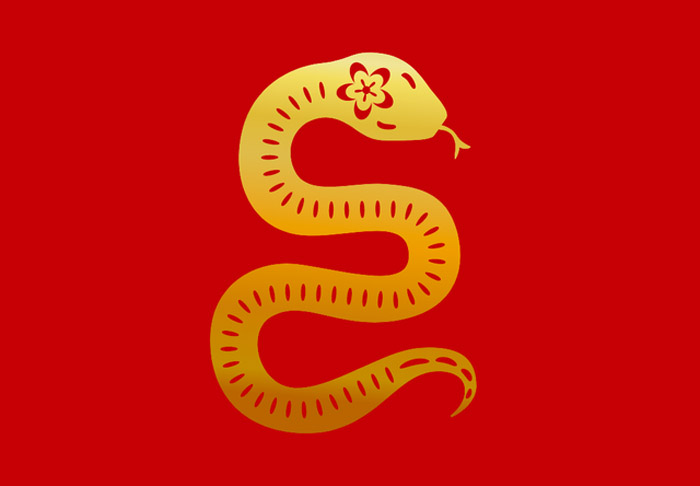 Blessed are those of you who were born in the year of the snake! Snakes are one of the zodiacs that will receive blessings in the Year of the Water Rabbit 2023. No need to worry about some lost investments because people's debts will be paid to Snakes. From a financial standpoint, Snakes is a zodiac that is not much influenced by Rabbits that is in power in 2023. Snakes will get a high and brilliant position. Businesses owned by Snakes will grow better and earn a lot of money.
Lucky numbers: 3, 7, 8
Lucky colors: pink, black, green
Auspicious directions: northeast, southwest, south
Love: When it comes to your love relationships, you will be able to win someone's heart, for example a spouse, lover, boyfriend, husband or wife and also in-laws. Family success is within reach in 2023 for married Snakes.
Health: Snakes are known to care too much about the people they love. But unfortunately, your love made you not care about your own health. Do yoga exercises to make your body and mind healthier. The health of your body and peace of mind is far more important. If something makes you lose your peace, you better get rid of it or stay away before something bad is about to happen.
Horse: 1942, 1954, 1966, 1978, 1990, 2002, 2014
In contrast to Snakes, Horses is a zodiac that is included in chiong, which is contrary to the elements of Rabbits in 2023. So, 2023 will be a bad year for the Horses. Good things will come to you, especially for those who want to invest. However, you need to do research and consultation first. Find someone who is an expert in their field. The bad things that are likely to happen is the money management system. You can ask your partner's help to manage money according to the needs of family life.
Lucky numbers: 1, 3, 9.
Lucky colors: purple, green, yellow,
Auspicious directions: northeast, southwest, and northwest.
Love: Horses romance for 2023 is quite good. For those who don't have a partner, someone will approach and get their love. It can be said that the Horses' love aura is pretty good. However, for those who already have a partner will experience fights.
Health: Please pay more attention to your health! If you are married and have children, remember they still need you and don't make them sad because you are sick. This is because it is possible that you will suffer from a long-term illness in 2023.
Goat: 1943, 1955, 1967, 1979, 1991, 2003, 2015
Good news for Goats when it comes to wealth and success in The Year of The Rabbit 2023. In 2023, Goats begin to gain the right position or power. Goats are likely to get promotions at work, jobs that pay more money, and great connections with interesting and helpful people. However, there will be many family's needs to fulfill in 2023. Therefore, you should be more careful in managing your finances.
Lucky numbers: 2, 4, 8.
Lucky colors: Blue, red, white.
Auspicious directions: East, southeast, south.
Love: In 2023, Goats will find the strongest aura of love. Are you still single? If the answer is yes, why not keep your options open? Goats who are still single will find a suitable life partner. After finding the special one, your love relationship can continue to marriage in 2023. For married Goats, sparkling love can be applied to build more harmonious relationships with husband, wife, and children.
Health: Goats must maintain balance and stability to keep their bodies fit. Digestive organs, circulation, lungs rather weak. Don't overextend yourself. A little exercise can really help your health.
Monkey: 1944, 1956, 1968, 1980, 1992, 2004, 2016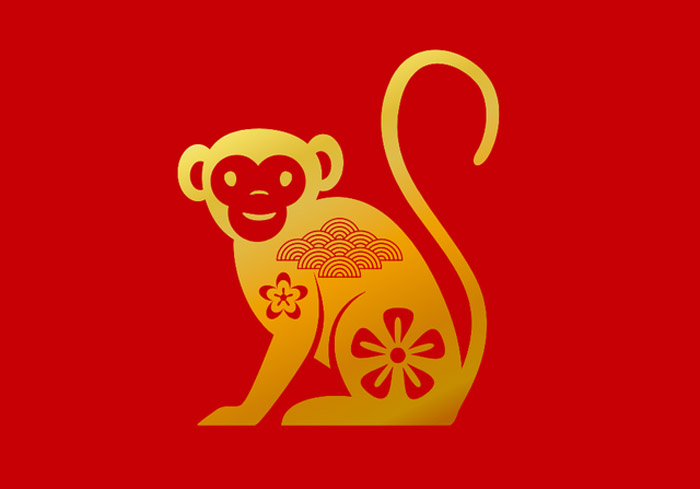 Good news for those of you who were born in the Year of the Monkey and work as entrepreneurs! Your business will grow and get big profits, because these are your recovery times after the pandemic. The year 2023 is also very suitable for Monkeys who are looking for a better job. As a professional person in carrying out work, Monkeys has good projects and plans in 2023. It makes their superiors and co-workers like them. They will also get a promotion at work.
Lucky numbers: 1, 5, 7.
Lucky colors: silver, gold, gray.
Auspicious directions: north, northwest, west.
Love: When it comes to love, Monkeys will appeal to the opposite sex due to their eloquent, charming disposition and high intelligence. However, they still have to consider the character of the dating partner more when choosing a partner. As for married Monkeys, they must be aware of bad luck in toxic circumstances in 2023 and must maintain loyalty.
Health: Even if it's only a mild illness, eat nutritious food to maintain your immunity. Don't eat too much oily and spicy food. Do regular exercise with the people closest to you, for example by jogging around the house or doing yoga.
Rooster: 1945, 1957, 1969, 1981, 1993, 2005, 2017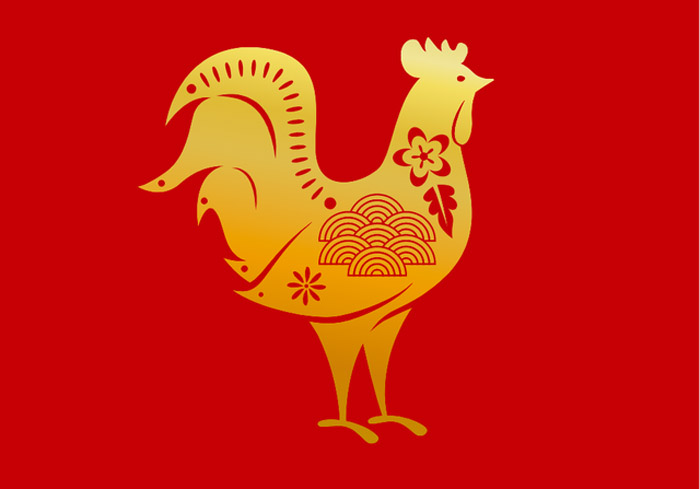 People born in the year of the Rooster must be careful in career matters. There are many people who do not support your efforts and those who don't like you will probably deceive you. There will be many opportunities that will come, but you have to think. Try to think realistically and be consistent with previous work. There will be a lot of sudden expenses in 2023. Start saving and keeping track of your expenses.
Lucky numbers: 3, 5, 8.
Lucky colors: brown, gold, black.
Auspicious directions: west, southwest, northeast.
Love: Speaking of romance, for those of you who have married, it seems that there will be some conflicts that must be overcome. Discuss the problem with your partner immediately. For singles, you have an attraction that makes people tempted by your appearance. However, you have to be selective in choosing your partner, don't let them be tempted just by your appearance.
Health: It seems that you are starting to get stressed because of some of the problems that have occurred. Start resting if you have a problem or talk to someone you trust, so you can feel a little relieved.
Dog: 1946, 1958, 1970, 1982, 1994, 2006, 2018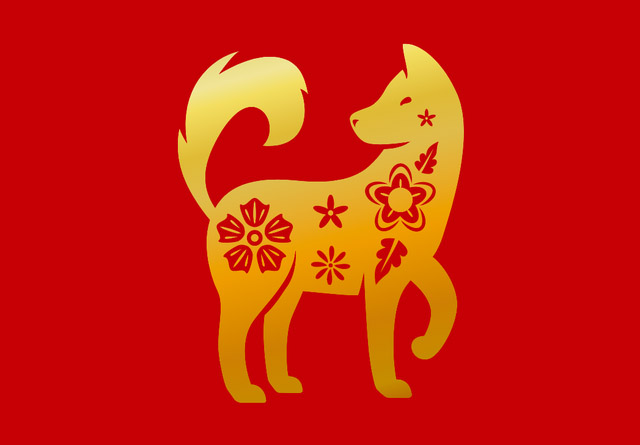 The Year of the Water Rabbit will be lucky for the Dogs. You will survive the financial crisis, but you have to control your current finances. Don't be tempted by discount items and use your money for more important purposes.
Lucky numbers: 2, 6, 8
Lucky colors: orange, red, pink
Auspicious directions: east, southeast, south
Love: Relationships and romance of Dogs in 2023 need to do more best things for couples. Try new things with your partner, so you don't get bored quickly. You can also maintain the spark of love that you have from the beginning of the relationship. In addition, it is recommended to plan romantic activities with your partner.
Health: Dogs will be prone to disease in the year of the Water Rabbit. You have to consume water to maintain a healthy body.
Pig: 1947, 1959, 1971, 1983, 1995, 2007, 2019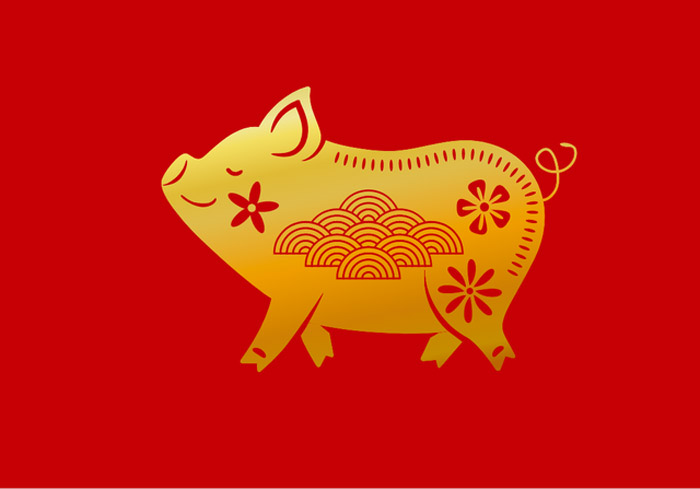 After a year of feeling that their work is not being valued, Pigs will enjoy the long-awaited prize in 2023. Career-wise, Pigs have many opportunities for increased profits. This is strengthened by Pigs' character who have good interpersonal relationships with other people. In terms of wealth, Pigs have a pretty good income with the side business you started.
Lucky numbers: 1, 5, 9.
Lucky colors: yellow, gray, brown, gold.
Auspicious directions: southeast and northeast.
Love: Single Pigs in 2023 must be able to regulate their love aura and choose a partner carefully so that they will not accept everyone's love. Otherwise, you can disappoint many people and, in the end, you will be shunned by everyone. For those who in previous years had difficulty finding true love, then they will meet true love in 2023.
Health: Unfortunately, in terms of health, Pigs are susceptible to disease, especially skin and stomach ailments. You will also spend a lot of energy doing everything. There is a possibility that you will feel stressed about it. Try to take a break from your busy life by meditating and doing yoga.
Rat: 1936, 1948, 1960, 1972, 1984, 1996, 2008, 2020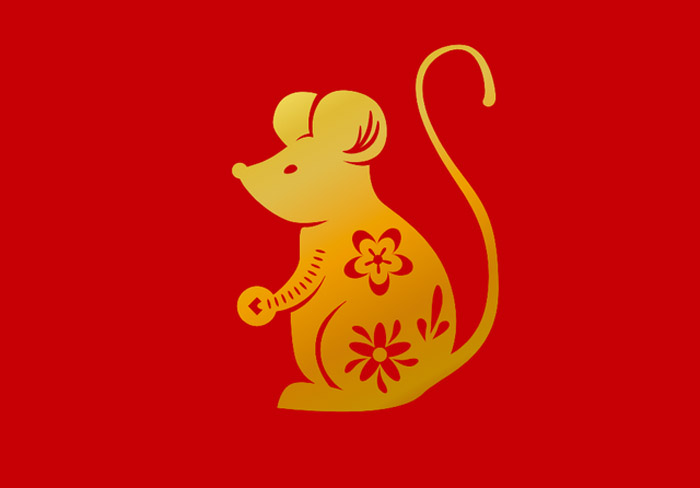 Lucky stars shine on the Rat in the Year of the Rabbit. Businesses will develop much better than 2022. There will also be more business opportunities. Extraordinary achievements in the field of career will come. In fact, after Chinese New Year, there will be a new enthusiasm to start a new business with other people or your own business related to trading.
Lucky numbers: 5, 7
Lucky colors: yellow, brown
Auspicious directions: northeast and south
Love: In matters of romance, the Rats will face a bit of a breakdown. Married Rats must be more introspective. Meanwhile, singles must open up more and build good relationships with many people so that there are opportunities to get a life partner.
Health: The health of the Rats is generally pretty good in 2023. There is positive aura and not too many distractions. Those who are currently sick will get healing in 2023. However, you should maintain your health properly because June and November are the lowest points of the Rats in the health sector.
Ox: 1937, 1949, 1961, 1973, 1985, 1997, 2009, 2021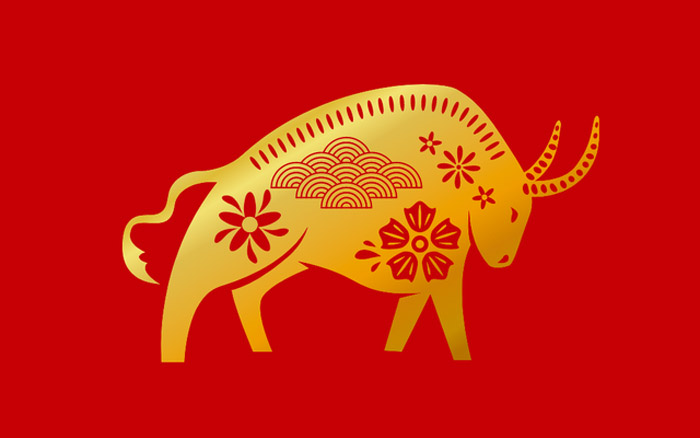 In 2023, you must be wiser in using money. Try to be more aware of your needs that require a lot of money. There is a possibility of losing a large amount of money. In the household, you should consult this matter with your partner. Make sure that your family's finances are sufficient to meet daily needs.
Lucky numbers: 3, 9.
Lucky colors: purple and green.
Auspicious directions: southeast, south and north.
Love: Relationship-wise, Ox will have harmonious and respectful relationships. However, pay close attention to the months of June, July, and October, which can be challenging for many couples! Some discussions may ensue regarding moving to another country or region. In the year of the Water Rabbit 2023, the Ox will have to be patient with others and make compromises to make things work out.
Health: It is recommended that in 2023, you can take better care of your children's health because they are still young. In general, children are very susceptible to infectious diseases. You are advised to continue to maintain the health of your children for the sake of your family.
Tiger: 1938, 1950, 1962, 1974, 1986, 1998, 2010, 2022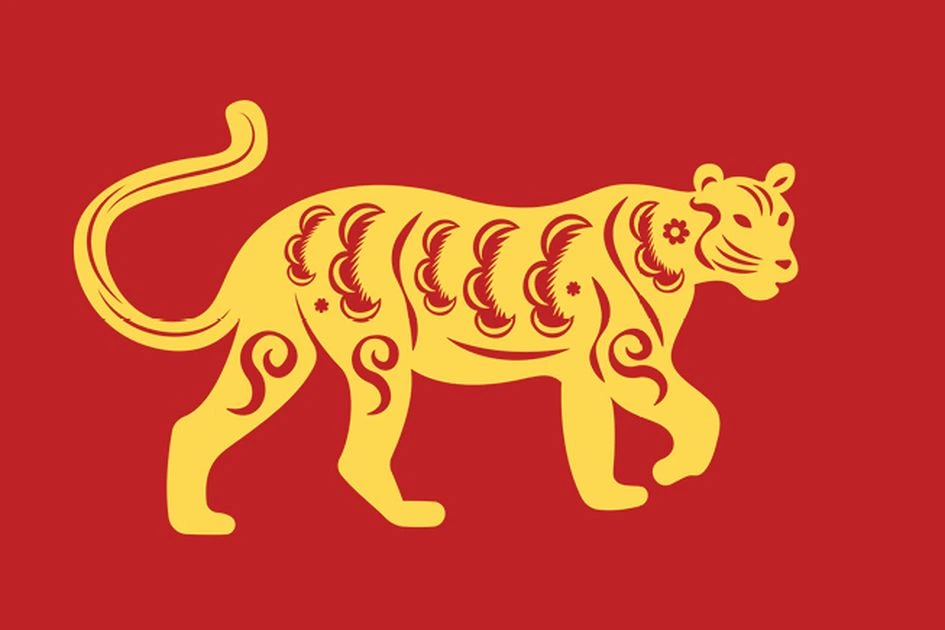 The Year of Water Rabbit will bring the Tigers much prosperity, luck and power. All the efforts of the Tigers will succeed as long as they keep trying. After a year of dealing with complex events, the Tigers are finally able to recover from the emotions that have worn them out. Coinciding with the Year of the Rabbit 2023, a long period of restructuring for the Tigers is approaching.
Lucky numbers: 4, 7.
Lucky colors: grey, white, pink.
Lucky directions: south, east, southeast,
Love: Married Tigers relationship will enjoy the best time living with a partner. Your understanding of relationships will increase even more. Even Tigers will be personally aware of being on the right path with their partner. The trust that your partner gives you is what makes you happier. If you are singles, then you will meet someone soon.
Health: Regarding health, there will be a possibility that the Tigers may suffer from respiratory ailments due to changes in the weather. Therefore, try to avoid cold and dusty places. In addition, Tigers are advised to lead a healthy lifestyle with a partner or family.