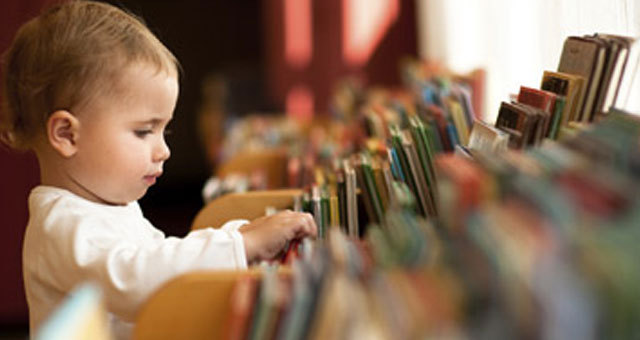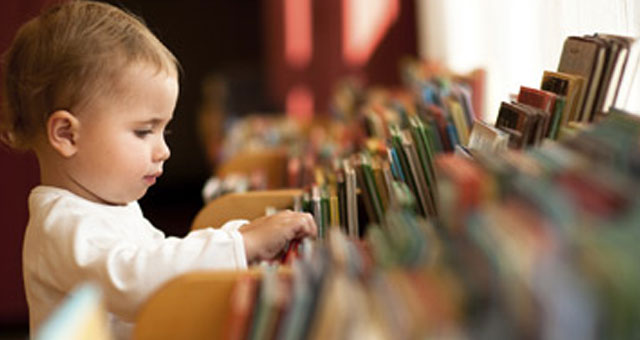 The choices aren't wholly discouraging. Gone are the days when generations of Indian children grew up on the same staple diet of books by Enid Blyton, the Nancy Drew and Hardy Boys series, and to an extent, Dr Seuss and Roald Dahl. Ruskin Bond was highly enjoyed by some young people and there was always a rash of versions of the Panchatantra and Jataka tales. But that was about it. Fortunately, a home-spun breed of contemporary authors have now helped present a bright new face to Indo-English children's literature, their writing providing an exciting mix of ethnicity and innovative storytelling.
Here are some of the better options available, categorised age-wise:
0 – 4
Leading publishers for toddlers, who entirely depend on being read aloud to, include Children's Book Trust, National Book Trust and Nehru Bal Pustakalaya from Delhi. Such books as Balloons For Me, Rosy the Greedy Calf, We Indians, Mangu's Top, The King Tree with an environment-friendly lesson, Hello Moon introducing basic space concepts and the award-winning Chumki Posts a Letter have proved all-time favourites. These happen to be the least expensive buys too.

The house of Tata Donnelley in Mumbai has offered popular colour and number books and the simple but evocative Have Fun with Words under their children's imprint called Brightsparks. However, the bulk of their titles are more suited for slightly older kids.

Nevee, an imprint from BPI (India), has consistently produced quality activity books for the pre-primary set. Their range is well listed in a
comprehensive 2000 catalogue.
4 – 8
This is the perfect age group to introduce to the wonderful range of books from Tara Publishing and Tulika Books, both Chennai-based but quite freely distributed in the major metros. From the absurd verse of Catch That Crocodile and the delightful Monkey's Drum to the drama created in The Fivetongued Firefanged Folkadotted Dragon Snake, these books offer original perspectives while remaining rooted solidly in the Indian context. They effectively capture the way children naturally play with language and meaning. Understanding how young people are highly visual in their imagination, Tara presents a reading experience which goes beyond the mere deciphering of words on a page.

Tata Donnelley continues its series… Have Fun with Animals, Have Fun with Good Manners and Have Fun with Good and Safe Habits, and also has primary school children captivated by My Own Book of Insects, My Own Book of Flowers, My Book of Indian Festivals and My Own Book of Time, apart from I Love My Fruits, Stand Tall (on correct posture) and The Big Book of Small Things (teaching opposites).

From Nevee now come valuable educational paperbacks such as the charmingly illustrated Family Ties which helps kids innovatively learn about the goodness of locally found vegetables, a compilation of stories recreating the rich traditions of the South named Idli and Sambhar, and Goan tales for children called Goan Whoopee.
Fare from Navneet Publications and the Karadi Tales collections are choices too.
8 – 12
Tara Publishing rules again with socially relevant themes exploring gender and environment in books with subtle underlying meassages, as in Trash! On Ragpicker Children and Recycling, Leaf Life, and Toys and Tales with Everyday Materials. Recommended as well are Four Heroes and a Haunted House and beautiful black and white stippled pictures designed around the socio-geographical content of African Tales from Tendai's Grandmother.

If Amar Chitra Katha entertains impressionable minds with its historical and religious titles, adventure stories have been given a fresh lease of life with Deepak Dalal's exciting Lakshadweep Adventure, Ladakh Adventure, Ranthambhor Adventure and Snow Leopard Adventure published by Sanjay and Company.

Individual titles worth noting include Madhur Jaffrey's interpretation of Indian festive traditions in Seasons of Splendour and Maneka Gandhi's The Rainbow and Other Stories.

For parents rueing the fact that the only fun stories for older children were the famous William, Billy Bunter and Biggles series, here comes news in the form of Bubla Basu's books published by BPI. The writer's successful It Happened That Year and Upto the Nines (for classes VIII and IX respectively; class X is being readied) are lively accounts of high school and family life that kids identify with, as they're engaging without being particularly kind to the adults featured.
And finally, oh for a local Harry Potter series!