There are many churches in Jakarta that provide English services for English-speaking communities in the town:
All Saints Anglican Church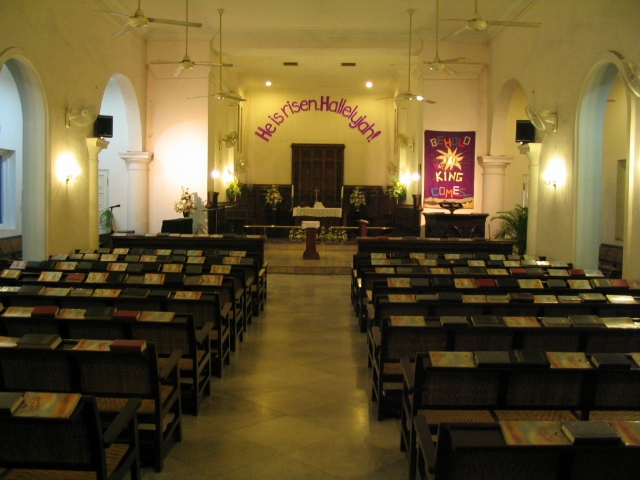 All Saints is an Anglican (Episcopalian/Protestant) church catering for members of the English speaking community in Jakarta. It has two churches, in Menteng and Pondok Indah. Worships on Sundays are delivered in English by full time Vicar and Associate Minister. For Christmas 2016, All Saints Jakarta holds Holy Communion at All Saints Menteng on 7.30am, 9.00am and 11.15am, and at 10.30am in All Saints Pondok Indah. On the Christmas Eve there are also Carols at Menteng church (6.00pm, bilingual) and 11.00pm and 6.30pm at Pondok Indah.
Address:
All Saint Menteng, Jalan Arief Rahman Hakim 5, Menteng, Central Jakarta
Phone 021-31935283
All Saint Pondok Indah at The Don Bosco School, Jalan Duta Indah, RT 16 RW 6, West Cilandak, South Jakarta
Gereja Theresia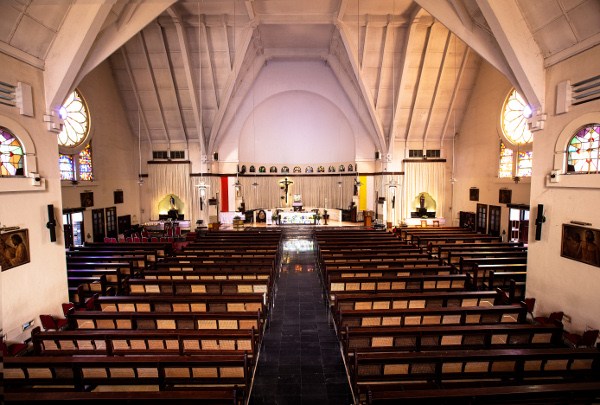 English Masses are held every Saturdays at 3.30pm and Sundays at 3.00pm. Other activities in Gereja Theresia include Bible Study, Prayer Club, Expat Catholic Women's Association and Couples for Christ. For more information about Christmas mass for expatriates, please contact the number below.
Address: Jalan Gereja Theresia No 2, Central Jakarta
Phone 021-3917708
http://www.gerejatheresia.org/
IES Jakarta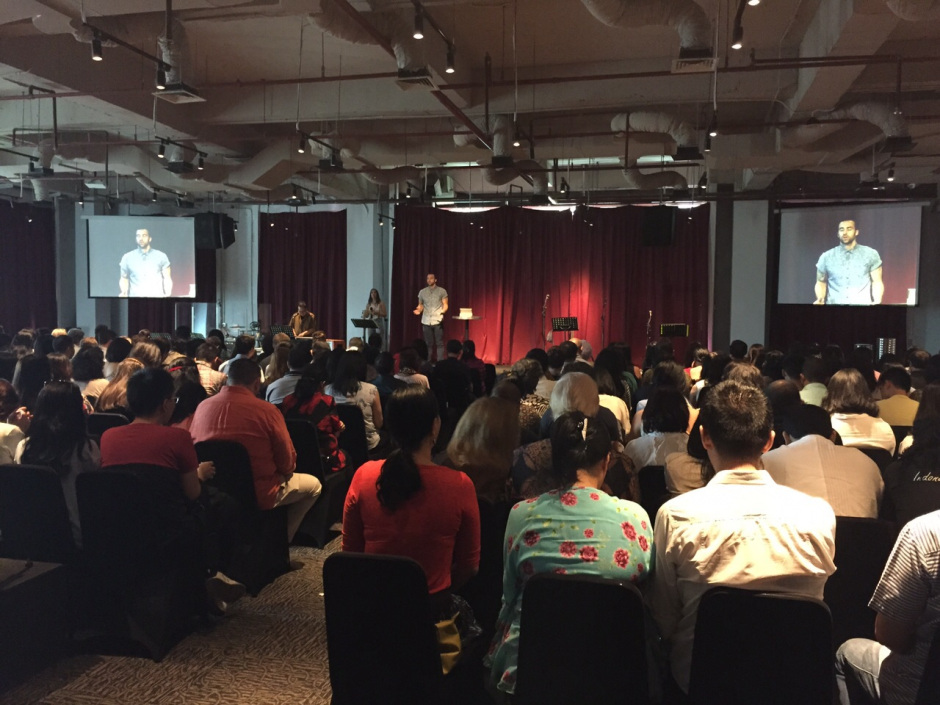 International English Service (IES) Jakarta is a part of the worldwide fellowship of Assemblies of God churches with over 63 million members all over the world. Everyone who attends International English Service is a member of the church. Services are held in several locations in Jakarta. On the Christmas Eve this year you can attend the service at 5pm, 7pm, and 9pm, while in the Christmas Day you can come at 9.30am and 11.15am.
Address: ANZ Square 9th floor (UOB Plaza0, Jalan MH Thamrin Kav 8-10 South Jakarta
Phone 021-29290808
http://iesjakarta.org/
Gereja Bethel Indonesia (GBI) Fatmawati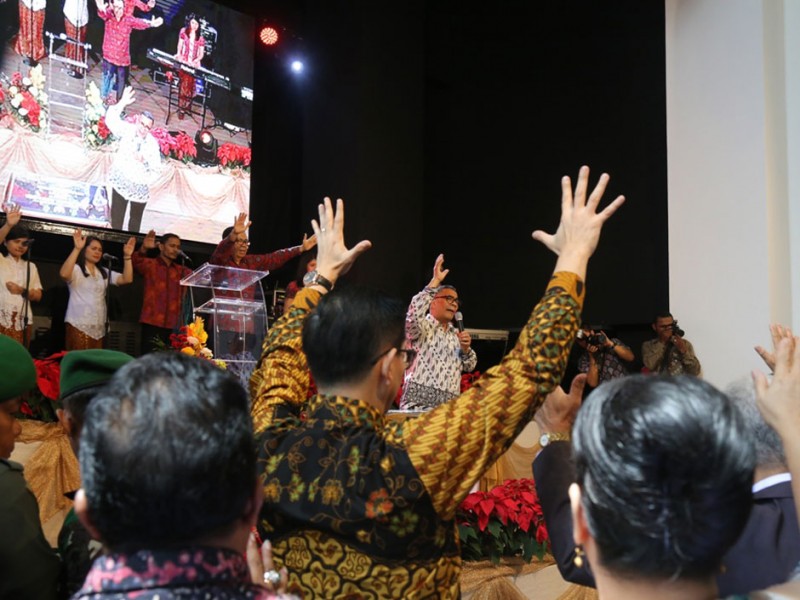 Membership at GBI Fatmawati is open to men, women, and children. Although most activities at GBI Fatmawati are held in Indonesian, it also has English service every Sunday. This year, the Christmas Eve mass is held on 24 December at 3.00pm and 7.00pm; while on 25 December, the mass is held on 9.30am and 7.00pm.
Address: Jalan RS Fatmawati No 25 South Jakarta
Phone 021-7503942
http://www.bukitsion.or.id/
Jakarta Central Church

Jakarta Central Church of Seventh-day Adventist is an English speaking congregation in Jakarta. The worship services at this church are mixtures of hymns, praise songs, and choruses. The services are held every Saturday at 9.30am and 2.30pm. All activities are held in English.
Address: Pacific Place Mall, Mediterania Function Hall – Level P1 SCBD, Jalan Jend Sudirman Kav 52-53 Jakarta
Phone 085810728699
http://jakartacentralchurch.org/