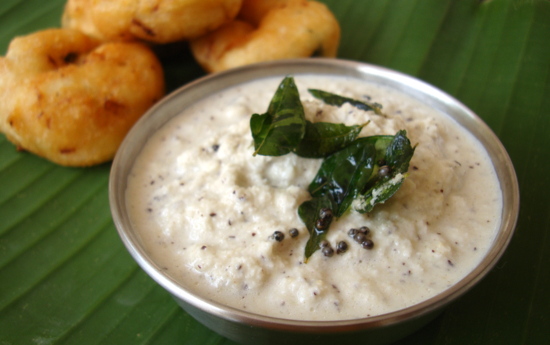 Coconut pachadi is a south Indian style coconut Raita. As a condiment, it is refreshing and creamy at the same time. Try to make it at home, and watch it disappear as your family will be eating it at a speeding rate!
Basic Ingredients:
1 cup-yoghurt
1/2 cup- grated coconut( take only the white part of the coconut)
1/4 tsp- salt
1 tbsp- coconut milk
Tarka Ingredients:
Mustard seeds -1/4 tsp
Urad dal – 1/4 tsp
Kari patta – 5 leaves
Green chilli slit-1
Instructions:
Mix the basic ingredients and add the Tarka.
Serve chilled.