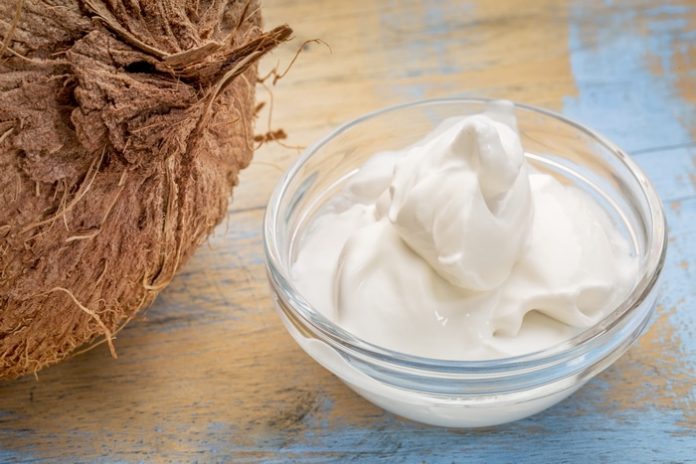 Vasanthi Ram shared an easy method to make delicious coconut yogurt at home.
Yogurt is one of the most effective probiotic drinks that would guarantee a healthy gut and increased immune system. Coconut Yogurt also has a multitude of benefits ranging from heart health, our metabolic system for carbohydrates, proteins, cholesterol and even more. For that reason, combining both of these ingredients will help maintain your internal organs and keep you healthy.
Ingredients and Method:
Take a large cup of freshly grated coconut add one cup of hot water to it.
When cool, grind it as fine as you can.
Squeeze out the milk and strain in a muslin cloth & keep the milk aside.
Heat this milk to body temperature ( check by using the palm drop method) n
Add yogurt culture 4tbls. Mix and keep for 22hrs.
This yogurt will be creamy but not like fresh milk yogurt.
2nd method:
Instead of adding yogurt culture you can add 15 green chillies stalks immersed to coconut milk when warm.
The stalks release good enzymes good for the gut & coconut curd is set in abt 20hrs.
The taste is a developed one. It works great for curd rice, raitas, salt lassi & south indian pachadis.