Collaborative Mentoring at Best of India KNITE event to help Indonesian students develop competencies for success in ASEAN markets
Best of India KNITE (Knowledge-IT-Engineering) 2019 was held at Universitas Prof Dr Moestopo (Beragama) Bintaro campus. The annual event is the brainchild of Mr Amol Titus, Senior Strategic Advisor, Educationist and Writer based in Jakarta. Ms Poonam Sagar of IndoIndians spoke to him about the event and some of the major themes in the current edition.
PS: Congratulations on the successful organization of Best of India KNITE 2019. Can you tell us about the major theme this year?
AT: Thank you. Yes, the two-day long Best of India KNITE 2019 exhibition and seminar event was well attended. As in previous years it helped achieve several key objectives. First, it continued the commitment of established Indian owned or managed companies to mentor Indonesian youth through information sharing and skills development. Second, as is the case each year we focused on specific competencies of relevance to youth and the nation at large. This year we focused on competencies that are critical for success in ASEAN markets. Third, awareness about Indian companies, technologies, achievements and brands is still low and these need to be emphasized to youth who account for over 60 percent of the population. Youth of today are employees, consumers and influencers of tomorrow and by connecting with them organizations are reaching out to a critical demographic. Fourth, people to people exchanges, especially those involving youth, is an important part of the Comprehensive Strategic Partnership envisaged by successive Indian and Indonesian governments, most recently during the bilateral partnership forged between Prime Minister Narendra Modi and President Joko Widodo. Best of India KNITE is a meaningful contribution as it brings together Indians and Indonesians, facilitates dialogue and best practice sharing and opens avenues for collaboration.
PS: Can you share details about the program agenda and participants?
AT: Each year we invite leading Indian companies (owned or managed) with an established presence in Indonesia to be part of this collaborative mentoring exercise. The reason we select established companies is because we want youth to immediately connect with them and pursue available opportunities for factory visits, research, internships and even employment. Since "seeing is believing", we organize an exhibition that showcases achievements in Indian space, science, infrastructure and renewable energy apart from industry specific achievements of participating companies. In the latest edition of Best of India KNITE the companies showcasing their ASEAN wide expertise were PT Indo-Rama Synthetics Tbk, PT TVS Motor Company Indonesia, PT Unza Vitalis (Wipro Group), PT Essar Indonesia, PT Medisafe Technologies, PT IndonesiaWISE and Bharat Heavy Electricals Limited (BHEL). Faculty, alumni and students were able to get exposure and guidance across 8 sectors namely petrochemicals, textiles, automotive, personal care & cosmetics, steel, medical devices, management consulting and power. This was a unique opportunity and it helped to plug awareness gaps arising from a theory-based education system.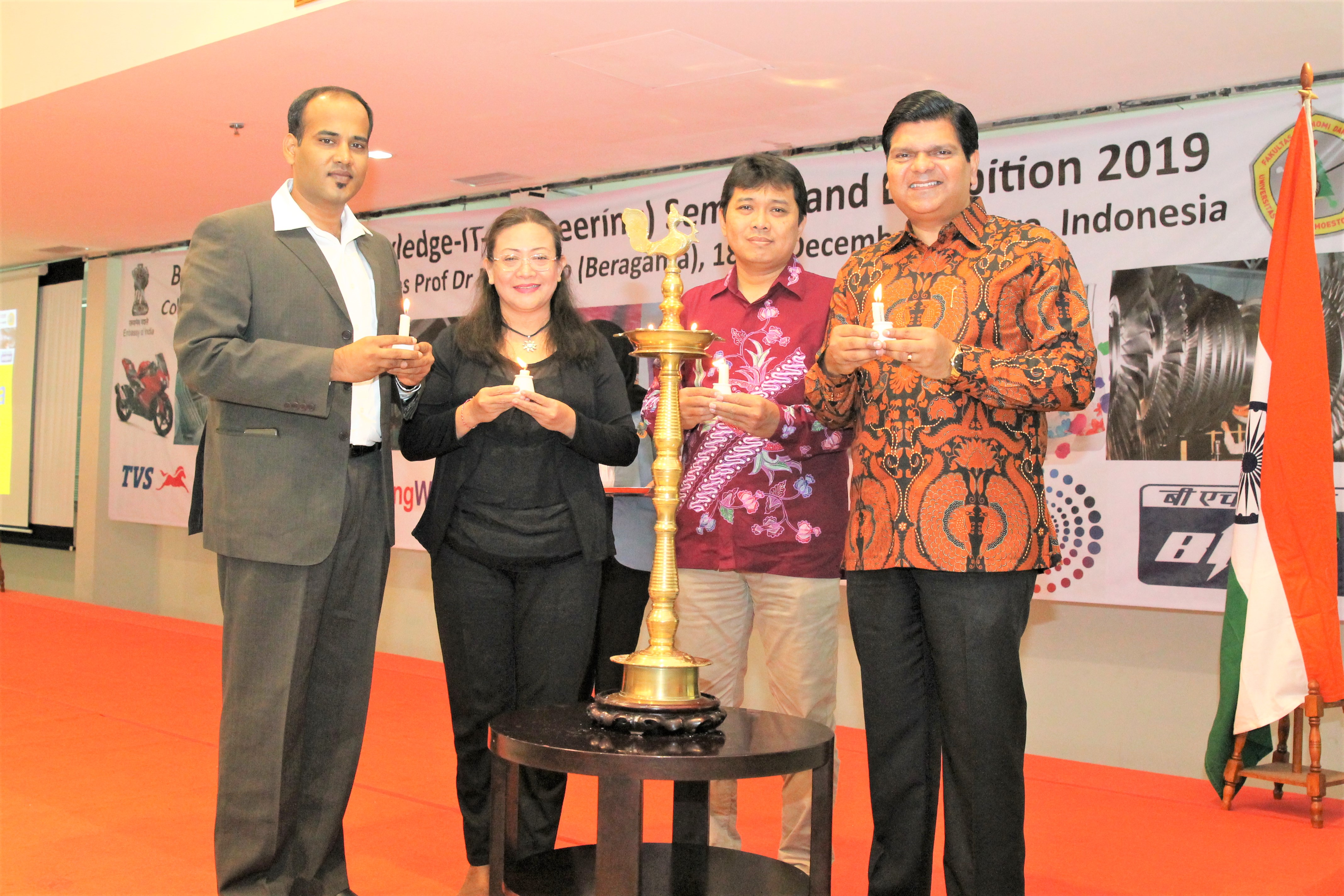 PS: As a respected educationist can you highlight what are the competencies required for success in ASEAN markets?
AT: Since this year's theme was ASEAN related, we were honoured to have Ambassador Rudrendra Tandon, Head Indian Mission to ASEAN as our Chief Guest. He elaborated about the progress made by ASEAN nations in integrating their markets and the future potential and attractiveness of this process. While the corporate sector from Indonesia, of which the aforementioned companies are leading lights in their respective sectors, have already understood this and created value enhancing business models integrated supply chains across ASEAN, youth and young professionals need to upgrade their competencies or risk being left behind. Four competencies were repeatedly stressed by most speakers.
First, the importance of resilience. ASEAN markets like Indonesia are complex and present various challenges to companies and the professionals working in them. There is high competition, regulatory complexities, volatile economic cycles and resources are limited. This necessitates perseverance and resilience. High employee turnover across almost all sectors in Indonesia indicates a tendency to easily give up and failure to handle pressure. By sharing examples of how strategies were implemented over years with dedication and challenges were handled with resilience, we sought to emphasize this key competency. Second, the importance of diversity. ASEAN markets are very diverse in terms of political and economic systems, geography, history, culture, languages, religion, lifestyles, consumer preferences and so on. What works in one country or city cannot be simply transplanted in another. Understanding diversity, learning to work with others and customizing products and solutions is vital and it was highlighted through various practical examples. We also use the opportunity to expose youth and young professionals to the richness of Indian culture and traditions that also help strengthen bonds.
Third, the importance of IT proficiency given the fast-paced adoption of new technologies, digitalization, automation, robotics and other aspects of Industry 4.0. Irrespective of their choice of academic discipline, the graduates of today who aspire to become employees of tomorrow, must develop basic IT proficiency and the ability to work in systems driven environments. Fourth, the critical need for improving English proficiency. Without this the graduates will lack confidence, business presentation skills, networking abilities and ability to read and analyse sectoral reports. A good example is Philippines which has made impressive strides in BPO (Business Process Outsourcing) sector due to the availability of an English-speaking talent pool. So much so that the country is now a serious competitor to India for BPO businesses.
Students, alumni and faculty responded well to the above guidance and by visiting new campuses each time Best of India KNIITE hopes to help in raising the general awareness and standard of Indonesian higher education. It is critical that academia joins up with industry and upgrades teaching content, methodologies and outcomes for the benefit of youth. Once ASEAN markets fully integrate, we can expect to see employees from other ASEAN nations competing for jobs in Indonesia. Youth here need to upskill and develop confidence to compete effectively both at home and abroad.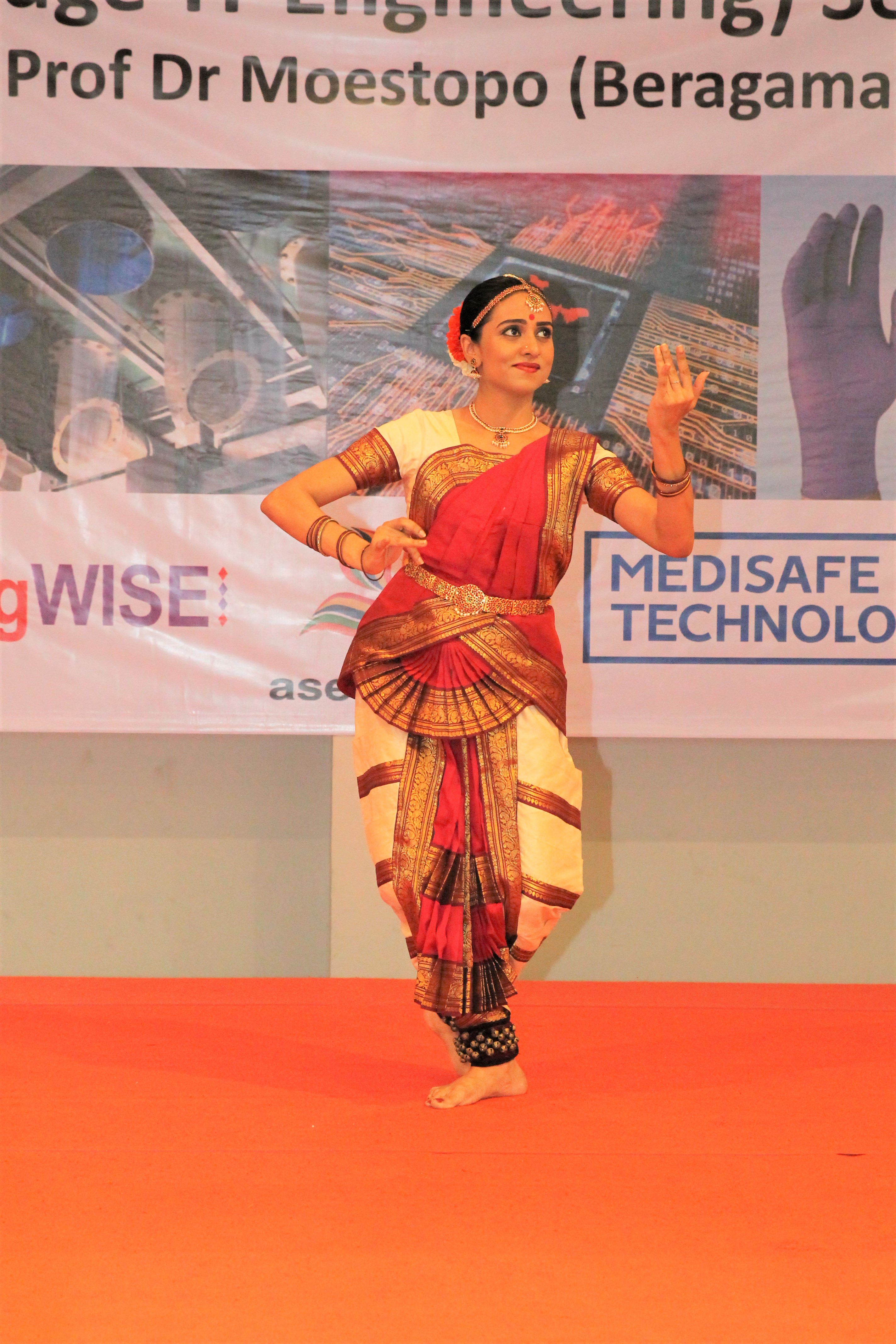 Lastly, I believe India has many inspirational stories to tell internationally related to Knowledge, IT and Engineering. And those of us who are professionals and practitioners in these areas are best placed to do so. I sincerely thank professional partners and experts in supporting me on this collaborative mentoring journey.