As one of the beautiful and popular tourist destination, Bali has high numbers of visitors every year. But this has been used as an opportunity for some people to get the most benefit from the tourists—or in ruder words, trying to scam them. Therefore it is important to be aware of some of the tricks to avoid these rip-offs.
For more enjoyable and pleasant vacation in Bali, here are some tips that you can note to avoid scammers in Bali:
Personal drivers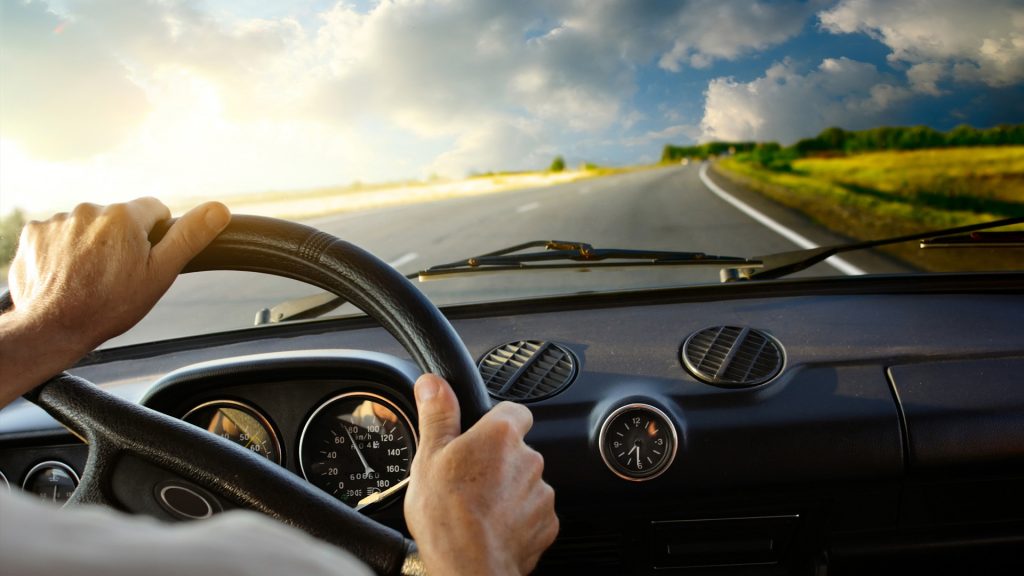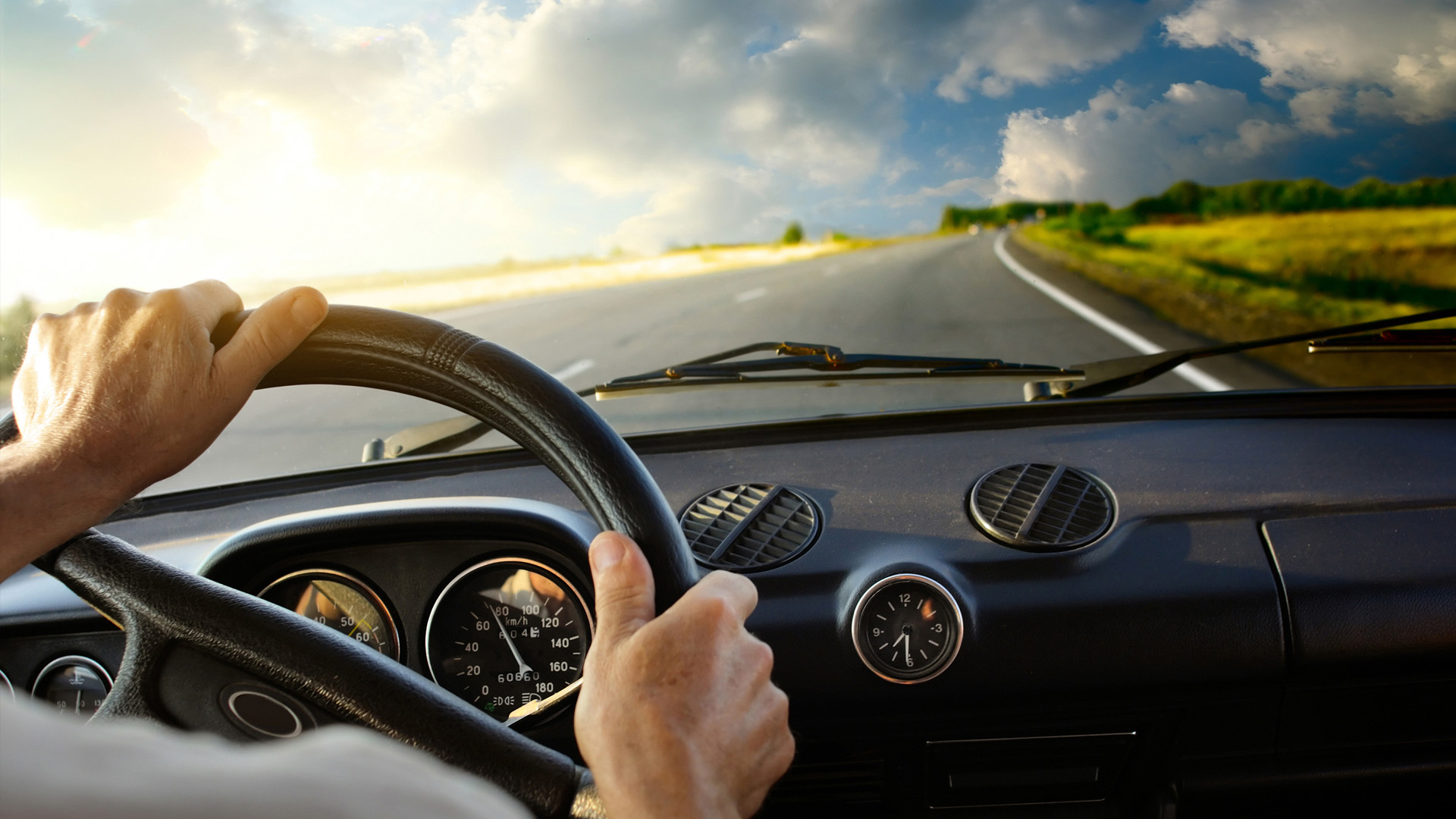 There are many transportation options in Bali. Some people may prefer to hire a personal driver to take them around Bali for a whole day. It is actually cheap to get a personal driver in Bali (normally starts around Rp500,000 per day), but you need to be cautious of phony personal drivers who will charge you more. These phony drivers will bring you to places, restaurants, or shops where they have the deal with. These places will most probably try to break your bank account by both the price and quality of the products/services they offer.
It is recommended to do some research prior your arrival to Bali to find reliable drivers. When you find the driver, be very straightforward to him on the places you want to visit and don't let him to plan the itinerary for you. Make sure that the driver is clear on the places you want to visit and if he is able to stick to your itinerary. It is better to pay a little bit more cost but you can go to the places you want than brought to the places where you will probably be ripped out broken.
Money changers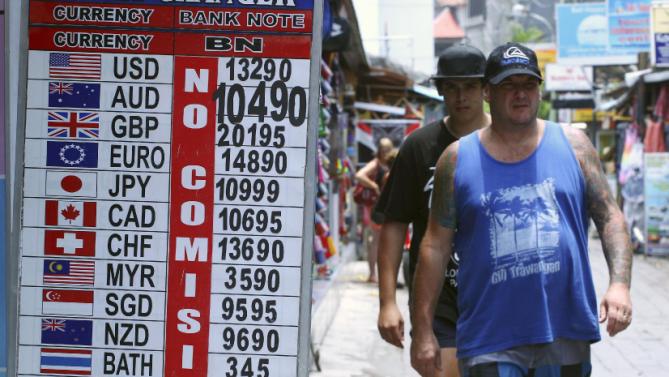 Beware if you find money changers that indicate a higher exchange rate on their whiteboard to attract 'victims'. If you think that it is too good to be true, then it is indeed too good to be true. Usually these places pretend to not have any bigger notes than Rp10,000, and after counting the big pile of notes, they will 'skillfully' drop a few notes before handing them to you.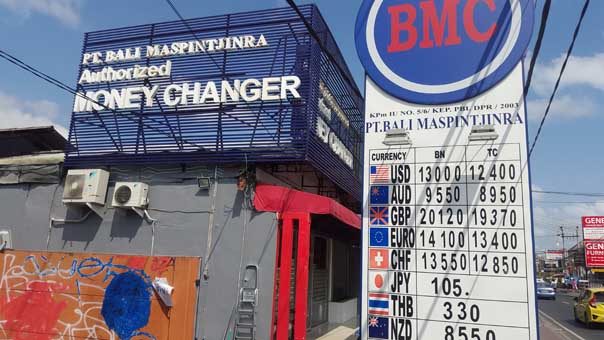 Always rely on trustworthy money changers with 'no commission' sign, as some dishonest shops may charge a higher rate commission for their services. Money changers at Kuta, Seminyak, Tanjung Benoa or Sanur are recommended when you want to change money in Bali.
Taxi rides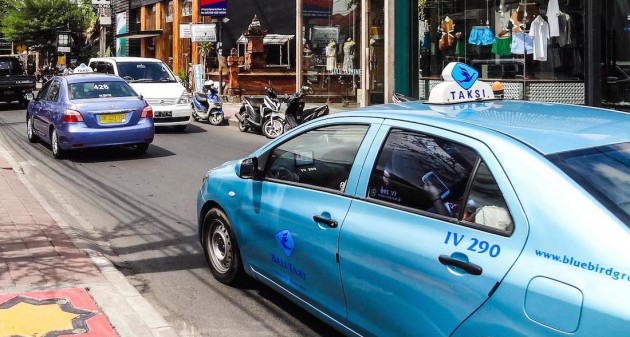 Just like in Jakarta, taxi is a convenient way to travel across Bali. Unfortunately, there are some mischievous taxi drivers that may take advantage of unfamiliar tourists and charge irrational surcharges and rates. Therefore, for safer options, always use reliable taxis from companies like BlueBird. They will turn the meter on the second you get in and will not charge you any other cost.
Guides and tours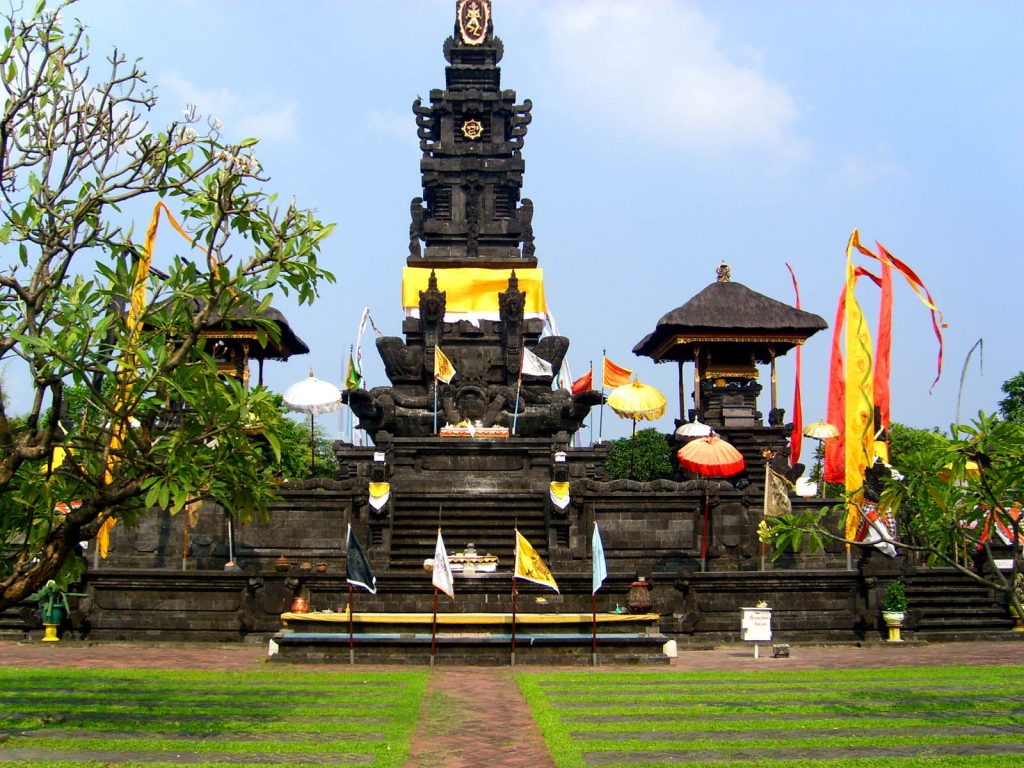 Temples are must-see in Bali to get the real feel of Balinese culture. Unfortunately there are always some people who take advantages of this by convincing tourists to take their services. These 'guides' will tell you that there is a religious ceremony going on inside the temple and charge you for a high fee for guiding you around. Some offer you a free tour, but at the end of the tour they will ask for a 'donation' in a pitiful manner that makes it hard to refuse.
To avoid this, it is better if you should be firm from the beginning that you don't need a guided tour. If you really need a guided tour, be prepared to pay them a little commission at the end of the tour. In turn, the guides will give you more insightful information about the place as they know they will be paid for it.
Shopping
As a tourist hotspot, Bali has many shops that sell interesting souvenirs and knick knacks for you to bring back home. But, some of these shops have evolved into a 'trap' for the buyers. Some sell the products with high prices that actually are cheaper in the shop next to it.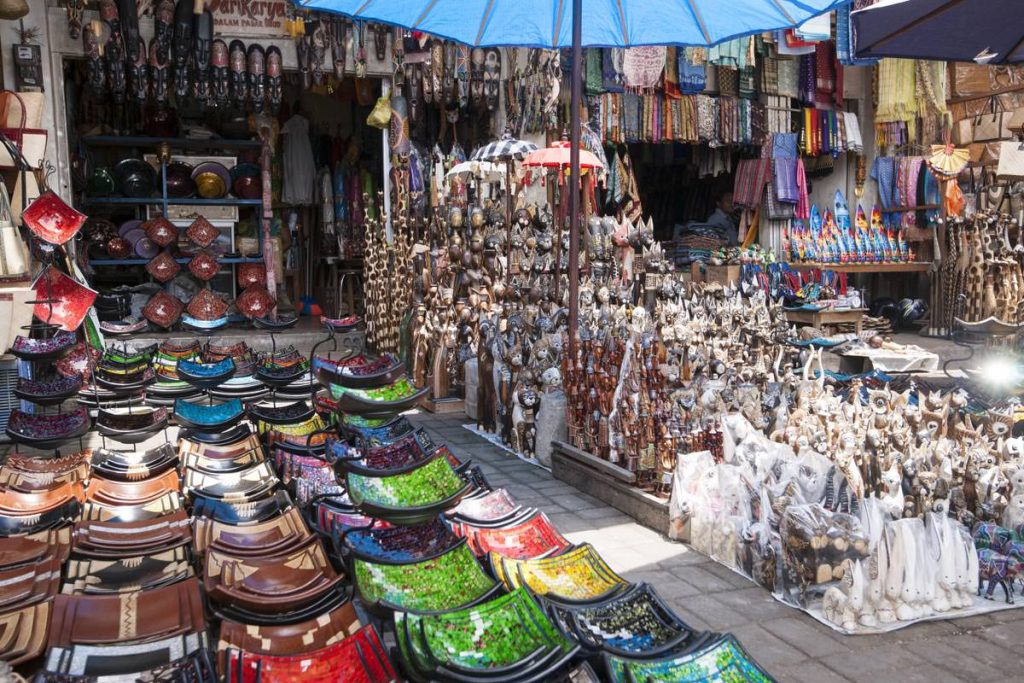 Bargaining skills is essential if you want to get best products with best prices in these shops (and other shops anywhere). If you are looking to get great bargains and better experience of Balinese market, you can check out Sukawati Art Market. Here you can find amazing goods with more affordable prices!