Careers in culinary industry are really promising, because, well everyone needs to eat every day. As the lifestyle trend changes, food trends will also adjust accordingly. If you want to devote your career to this industry, it will be better if you take professional cooking classes before dipping your feet in this challenging field.
In Indonesia, there are many cooking schools that offer various programs—not only for chef-wannabe but also those who want to be an entrepreneur. Here are the recommended cooking schools that you can choose to take you closer to your dream:
Jakarta Culinary Center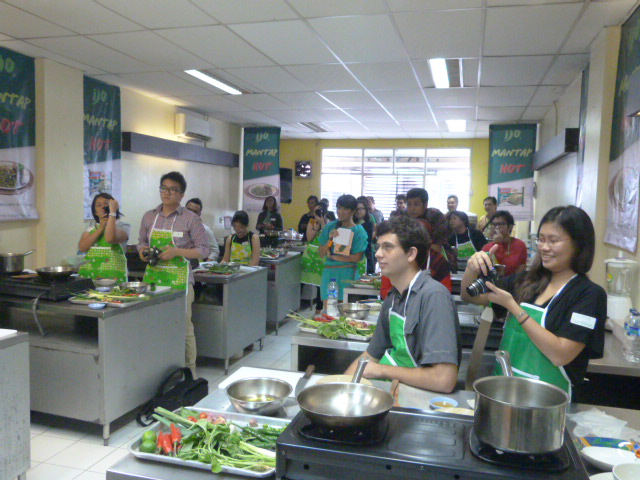 Jakarta Culinary Center has been dubbed as one of the favorite culinary institutions among those who choose to be a chef. It offers research and practical programs that are completed with a very conducive culinary environment. You can expect to have broader mindset and perspective about culinary industry after completed your course here.
Address:
APL Tower 38th floor, Jalan S. Parman Kav. 28 Jakarta Barat
Phone 021-29339383
Artha Gading Mall (Atrium Paris), 2F Floor/B1/21-25, Jalan Artha Gading Selatan No 1 Kelapa Gading, North Jakarta
Ciputra Mall, Level 5 – 22A, Jalan Arteri S. Parman, Grogol, West Jakarta
Phone 021-5606558
Sona Topas Tower B1 Floor (Pan & Wok), Jalan Jend. Sudirman Kav 26, South Jakarta
Phone 021-2506468
Website: www.jakartaculinary.com
Bogasari Baking Center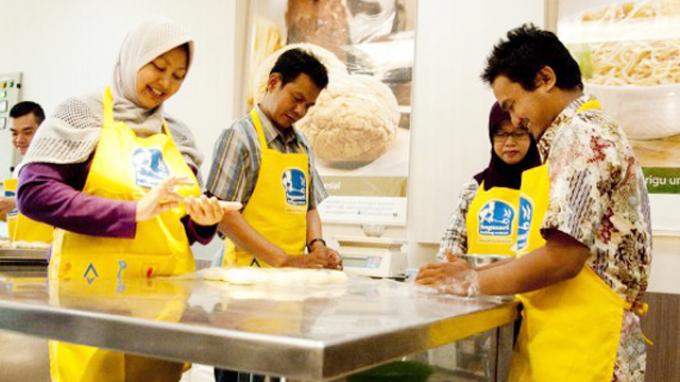 Bogasari Baking Center is owned by Indofood, one of the biggest FMCG companies in Indonesia. Bogasari Baking Center focuses on baking training for flour-based pastry and foods. It combines theories and hands-on practices that simplified by arranging practical modules for students. One thing that distinguishes this baking school with other schools is that it provides lifetime consultations for the alumni to support them in their business.
Address:
Jalan RS Fatmawati No 22A, South Jakarta
Phone 021-7692329
Kelapa Gading Square Block B-17, Mall of Indonesia (MOI) Kelapa Gading, North Jakarta
Phone 021-45869850
PT ISM Divisi Bogasari Complex, Jalan Raya Cilincing No 1 Tanjung Priok, North Jakarta
Phone 021-43920144 / 29263800
Website www.bogasari.com
Indonesia Patisserie School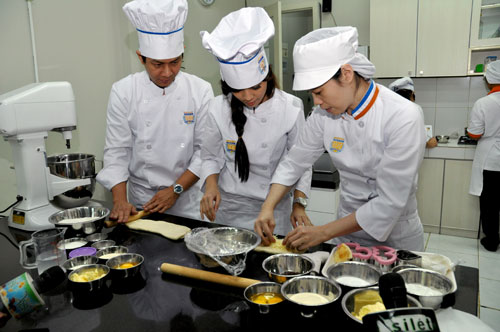 Do you love baking? If yes, then you can learn baking professionally here. In Indonesia Patisserie School, you'll get private one on one teaching with pastry experts. It opens coaching, basic, intermediate, superior, and exclusive class that you can adjust with your skills. The classes also open many sessions that you can choose according your schedule.
Address:
Galeri Niaga Mediterania1 Block H-8G, Pantai Indah Kapuk, Jakarta Utara
Phone 021-5882806/0215-882807
Website www.indonesiapatisserieschool.com
Imperial Cooking School Tokyo
This cooking school opens one-session class as well as certificate course programs for the students. There are many courses that you can take such as bread, France and Italian cooking, Japanese & Chinese Cooking, or Original cooking course. The fee is also affordable and really worth the knowledge you can get after taking the class here.
Address and contact:
Rukan Exclusive Mediterania Block D No. 19 Pantai Indah Kapuk, Jakarta Utara
Phone 021-29032609 (information call) or 081398682366 for booking call
Website www.imperialcookingschooltokyo.com
ChezLely Culinary School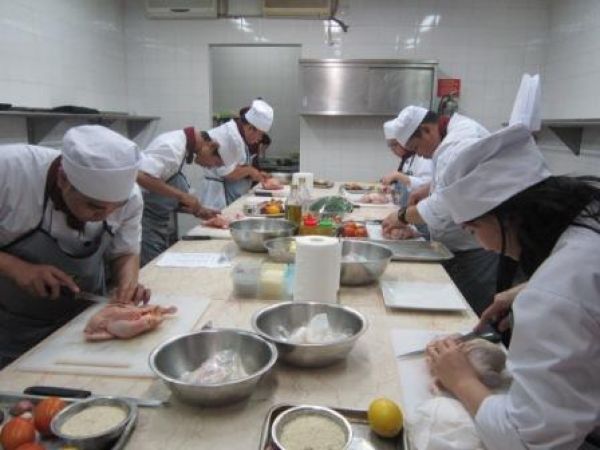 ChezLely Culinary School offers a variety of professional programs in Culinary Arts for children, adult, and even professional chefs. It also has short-term cooking course for 1 to 4 days that you can take with your friends. ChezLely Culinary School also issues certificate upon your course completion.
Address:
Jalan Kav Lestari I No. 100, Complex Lebak Lestari Indah Jakarta
Phone: 021-7504428
Website www.chezlely.co.id
Creative Culinaire The School Indonesia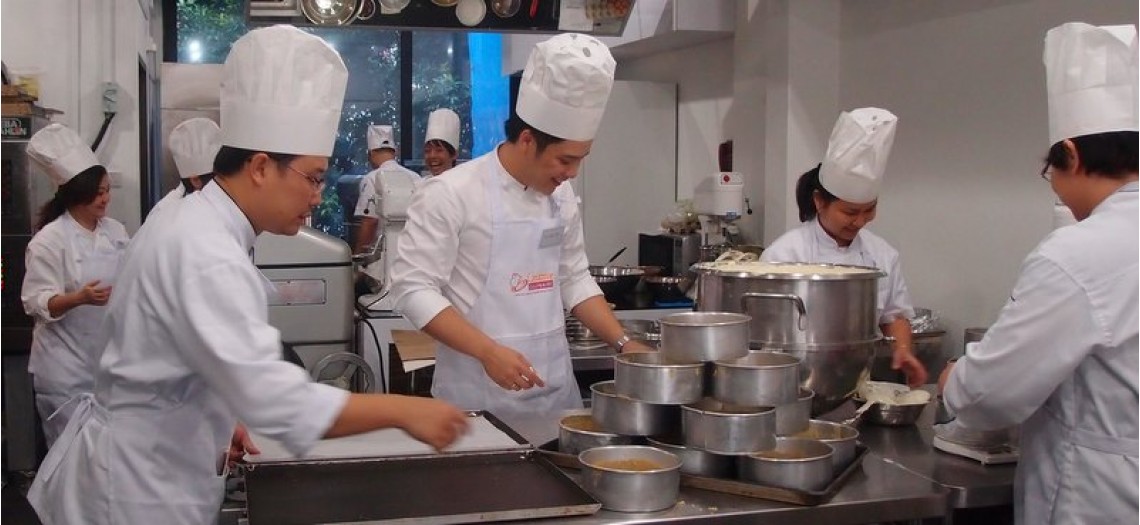 The classes in Creative Culinaire The School Indonesia cater to all skill levels from beginners to professionals. It encompasses baking and cooking course that you can choose one or both. Baking course is opened from beginner to professional levels as well as for kids. There is also cake decoration special course for you who are keen to be a top baker.
Address:
Muara Karang N5 Barat No 35/35A, Jakarta Utara
Phone 021-6631475
Website www.creativeculinaireindonesia.com
So, what are you waiting for? Enroll in these classes and wait for the time you master all the cooking techniques. See you on top!