Careers in culinary industry are really promising, because, well everyone needs to eat every day. As the lifestyle trend changes, food trends will also adjust accordingly. If you want to devote your career to this industry, it will be better if you take professional cooking classes before dipping your feet in this challenging field.
In Indonesia, there are many cooking schools that offer various programs—not only for chef-wannabe but also those who want to be an entrepreneur. Here are the recommended cooking schools that you can choose to take you closer to your dream:
Jakarta Culinary Center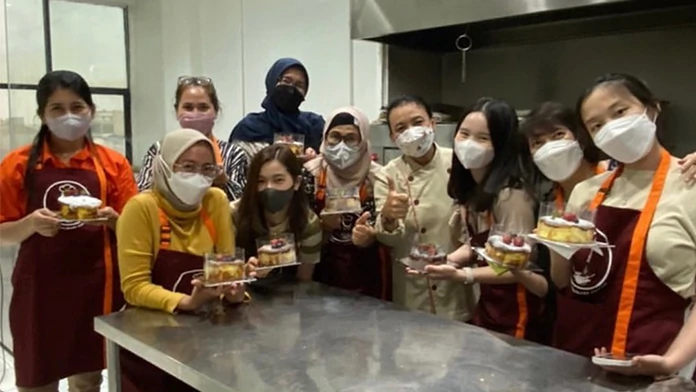 Jakarta Culinary Center has been dubbed as one of the favorite culinary institutions among those who choose to be a chef. It offers research and practical programs that are completed with a very conducive culinary environment. You can expect to have broader mindset and perspective about culinary industry after completed your course here.
Address:
Patal Senayan, Rukan Permata Senayan Blok A, Jl. Tentara Pelajar No.29, RT.1/RW.7, Grogol Utara, Kec. Kby. Lama, Kota Jakarta Selatan, Daerah Khusus Ibukota Jakarta 12220
Open:
Monday-Friday 08.00–18.00 WIB
Saturday 08.00–13.00 WIB
Phone:
(021) 57940653
Jl. Tanjung Duren Raya No.353 B, RT.7/RW.5, Tj. Duren Utara, Kec. Grogol petamburan, Kota Jakarta Barat, Daerah Khusus Ibukota Jakarta 11470
Open:
Monday-Thursday 09.00–17.00
Friday 09.00–22.00
Saturday 09.00–14.00
Phone:
(021) 21252522
Instagram:
jakartaculinary_center
Website:
Bogasari Baking Center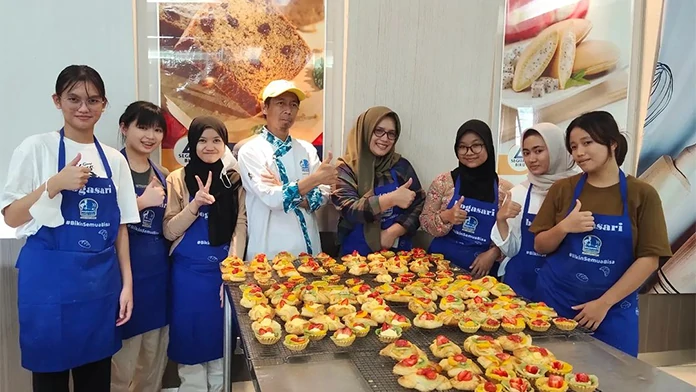 Bogasari Baking Center is owned by Indofood, one of the biggest FMCG companies in Indonesia. Bogasari Baking Center focuses on baking training for flour-based pastry and foods. It combines theories and hands-on practices that simplified by arranging practical modules for students. One thing that distinguishes this baking school with other schools is that it provides lifetime consultations for the alumni to support them in their business. They also routinely hold workshops.
Baking Center Cabang Bogasari (BBC):
BBC Bandung
Jl. Karapitan 88E, Cikawao, Kec. Lengkong, Kota Bandung, Jawa Barat – 40261
Telp : +62-22-4262821
Fax :
Email : jatnika.adiwibawa@bogasariflour.com
BBC Bogor
Jl. Pajajaran No.133, Bantarjati, RT.03/RW.05, Kedunghalang, Kec. Bogor Utara, Kota Bogor, Jawa Barat – 16158
Telp : +62-251-8390613
Fax :
Email : lagansa@bogasari.com
BBC Jakarta
Jl. Raya Cilincing No.1, Tanjung Priok, Jakarta – 14110
Telp : +62-21-4392-0144
Fax :
Email : bbc.priok@bogasariflour.com
Website www.bogasari.com
Indonesia Patisserie School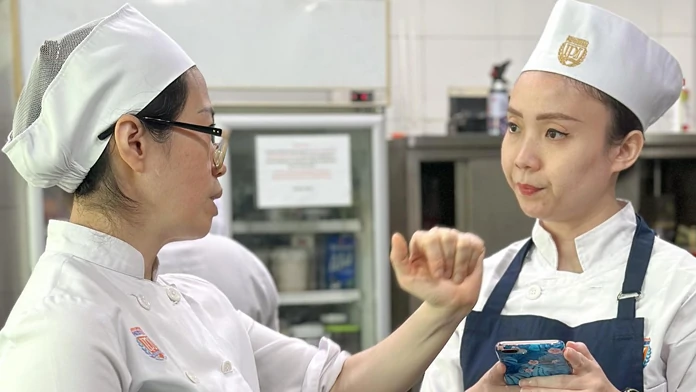 Do you love baking? If yes, then you can learn baking professionally here. In Indonesia Patisserie School, you'll get private one on one teaching with pastry experts. It opens coaching, basic, intermediate, superior, and exclusive class that you can adjust with your skills. The classes also open many sessions that you can choose according your schedule.
Alamat:
Ruko Galeri Niaga Mediterania 1 Blok H-8G, Jl. Pantai Indah Utara 2, Pantai Indah Kapuk, RT.1/RW.16, Kapuk Muara, Kec. Penjaringan, Jkt Utara, Daerah Khusus Ibukota Jakarta 14460
Telepon:
(021) 5882806
Website:
www.indonesiapatisserieschool.com
Imperial Cooking School Tokyo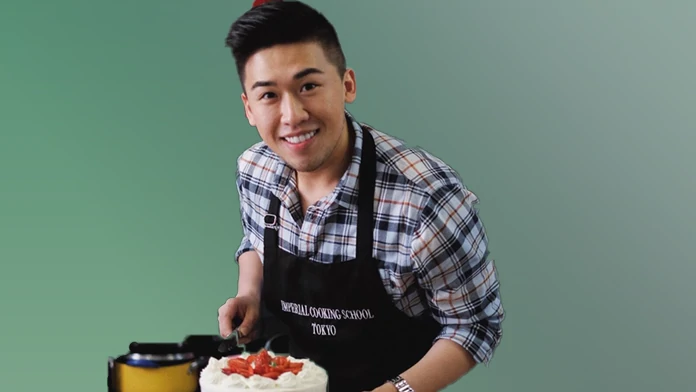 This cooking school opens one-session class as well as certificate course programs for the students. There are many courses that you can take such as bread, France and Italian cooking, Japanese & Chinese Cooking, or Original cooking course. The fee is also affordable and really worth the knowledge you can get after taking the class here.
Address:
Rukan Exclusive Mediterania, Blok D No.19, Pantai Indah Kapuk, RT.7/RW.2, Kamal Muara, Kec. Penjaringan, Jkt Utara, Daerah Khusus Ibukota Jakarta 14460
Phone:
(021) 29032609
Website:
www.imperialcookingschooltokyo.com
Arkamaya Indonesian CREATIVE Culinary Education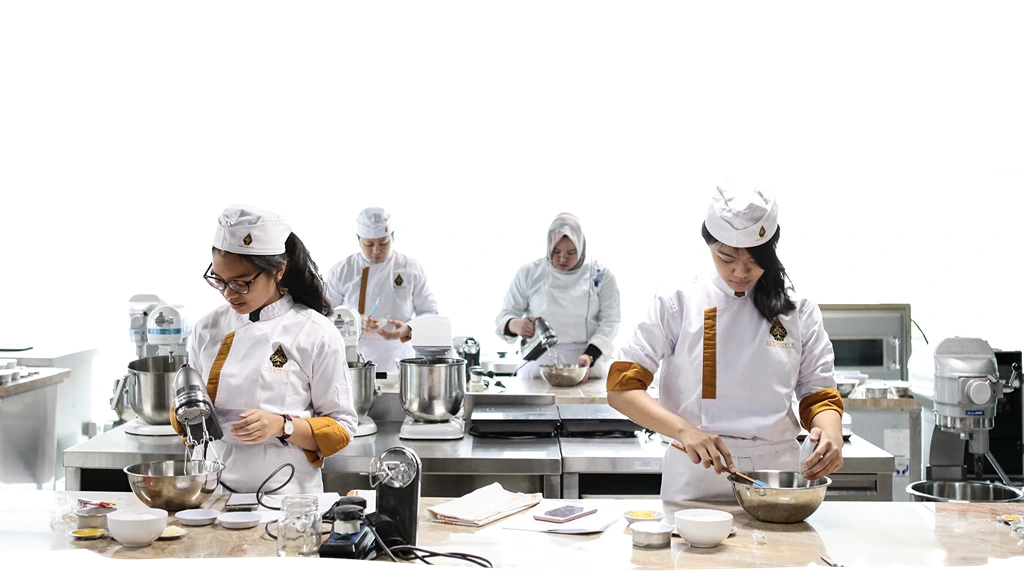 Inspired by the food industry that keeps developing as fast as poaching an egg, Arkamaya offers a first-class culinary education of Indonesian cuisine in the heart of Jakarta. They have built a diverse range of programs (academy and short courses) for every person fond of Indonesian food, either a professional or an everyday learner. Each lesson will simmer creativity to take that familiar taste from mother's kitchen, mix it well, and turn it into something new.
Address:
DIPO BUSINESS CENTER
Jl. Jend Gatot Subroto Kav. 51-52, Ruko A9
Petamburan, Slipi
Jakarta Pusat – 10260
Email:
info@arkamayaculinary.com
Phone:
+6221-2253-9980
+62811-9233-777
More info:
contact | Arkamaya (arkamayaculinary.com)
So, what are you waiting for? Enroll in these classes and wait for the time you master all the cooking techniques. See you on top!