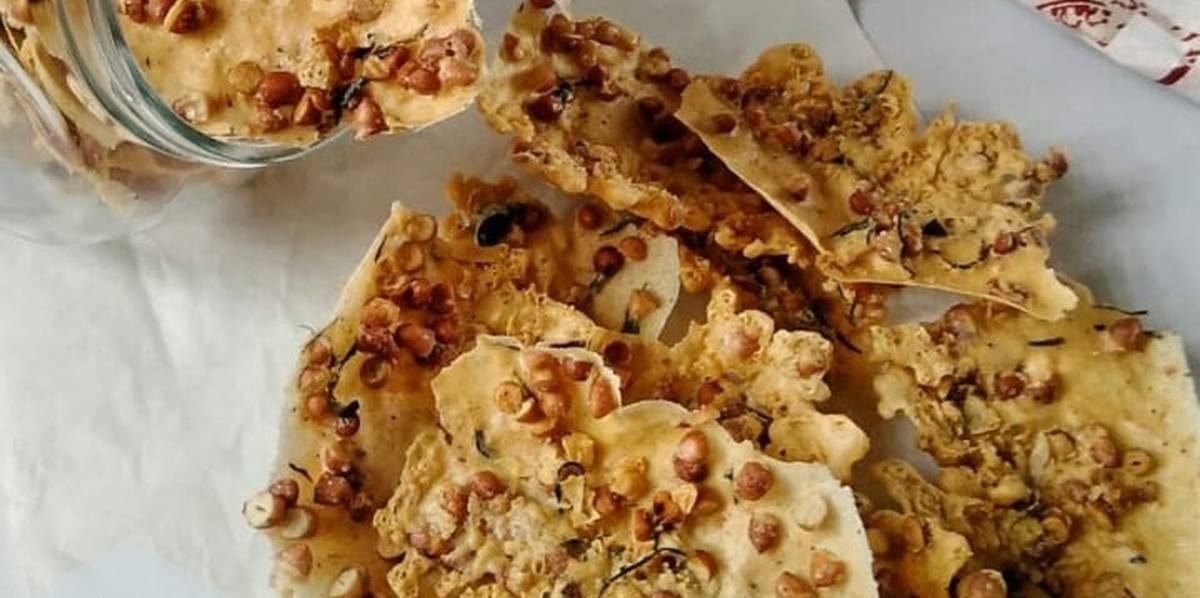 Crispy and crunchy crackers with peanuts are the perfect accompaniment to any meal. In India we have pappad and in Indonesia it is Rempeyek kacang, a complement to any Indonesian food. The crunchiness and savoury taste combined with some sambal enhances appetite and one just cannot get enough.  These crackers are also a perfect afternoon snack!
Ingredients:
2 cups raw peanuts without skin
2 cups coconut milk
2 1/2 cups rice flour
3/4 cup all purpose flour
Some Oil for deep frying
1/2 tsp turmeric powder
1 Tbsp coriander powder
Ingredients to grind:
4 kaffir lime leaves
3 candlenuts
3 cloves of garlic
1/2 tsp of salt
1/2 tsp of sugar
Instructions:
First, dry roast peanut for five minutes on a medium size pan.
After it's done, remove from the heat and set aside.
Prepare your food processor to grind the ingredients together.
Grab a large mixing bowl and add in the flour, coconut milk, the paste that was previously ground, turmeric powder and coriander powder. All of these ingredients mixed together should form into a thin batter.
Preheat the oil for deep frying (pan or pot should be deep enough to allow deep frying).
Fry about a tablespoon of batter into the hot oil and wait until both sides turn golden brown. Remember to give the batter a stir each time you want to make a cracker.
Be patient, as putting too many batters at once can overcrowd your pot. Work with one at a time.
Remove fried crackers from the pan and place on paper towel to drain excess oil. Let them cool down completely before serving.
Easy, isn't it? These crackers taste deliciously savoury and a great addition to any Indonesian meal. Make a batch and watch it disappear. Its irresistible.
What do you think about these crackers? Share your opinion in the comment section below.