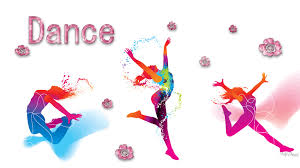 By Nandini Sinha
Watch Madhuri Dixit using the wave of her hand and the delicate timing when Shah Rukh Khan says, ujala, in the Koyla song, Ghungte mein chanda hai. There's a lot more eloquence there than in Karisma Kapoor's pelvis going berserk in the Hero No. 1 Number, Sona kitna sona hai.
You've been watching Madhuri's very vocal eyes 'singing' Akhiyan milaoon (Raja) and saying, now. Without realising, perharps, that what she's been doing is Kathakising Bollywood choreography. In fact, among all recent actresses it is Madhuri, who from a self confessed non-dancer went on to train her self in Kathak, who adds that extra nuance to her dances, in particular with her facial and hand expressions. Watch her carefully in Tezaab's Ek do teen or Dekha hai pehli baar and Tu shaayar hai (Saajan) or Nazren mileen dil dhadka (Raja) or for that matter any of her dances and the natya bit in her nritya is evident.
Hum the immortal tunes of Pakeezah (director, Kamal Amrohi) – chalo dildaar chalo and Chalte chalte yunhi koyi and at once the graceful adaayen of Meena Kumari, the archetypal courtesan, coupled with simple hand gestures, gait and priouettes leap into the mind. Pakeezah gave us the flavour of the richness of the Indian classical dance form, Kathak.
It is that puritans and ardent classical dancers would frown at such a remark, Yet, one cannot help but notice that most of the great actresses who reigned in the world of films were all fine classical dancers, trained either in the Bharata Natyam or Kathak styles.
The heroines of yesteryear like Sandhya, Vyjyanthimala, Waheeda Rehman, Padmini, Kumkum, Asha Parekh, Meena Kumari and Madhubala were not only natural headturners but either veteran classical dancers or with a deep acquaintance and understanding of clasical dance idioma.
Before the film, Raja Harishchandra, was made in 1913 by Dada Saheb Phalke, there existed small film and dance loving audiences. It was V. Shantaram's musical extravaganza, Jhanak Jhanak Payal Baaje, one of the acclaimed fims of its time, which brought traditionalism to the fore.
Though the film does not have the masala typical of a Hindi film, it remains one of the all-time classics because of its rich portrayal of clasical dance. The vibrant Kathak dance of the Banaras gharana, Gopi Krishna, along with Sandhya, a well-known Bharata Natyam exponent and the foremost dance teacher of bollywood actresses, gave a brilliant performance in the film. Because of its desi touch, it turned out to be a blockbuster. The film showed the life of dancers and also depicted the traditional guru-shishya parampara of learning, spectacular choreography with meticulous direction and excellent music. To match Gopi's style of dancing, Sandhya put aside her expressions (which are predominant in Bharata Natyam) and showed her dedication imbibing the subtler nuances of this Northern style. Her expressions were soft and natural which is the hallmark of a Kathak dance.

Nandini Sinha:  Kathak Teacher at JNICC, Jakarta