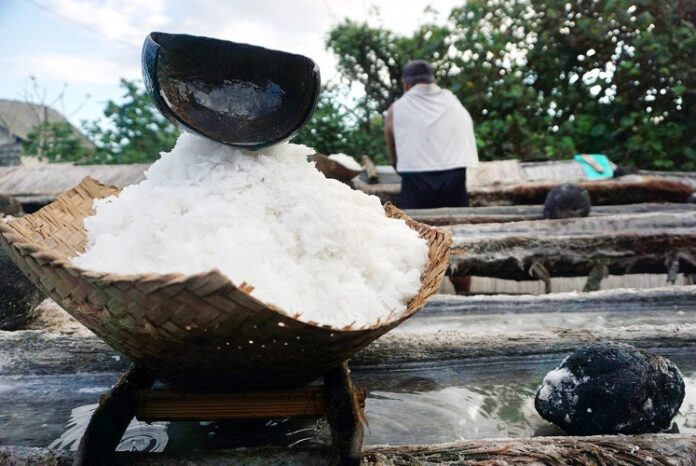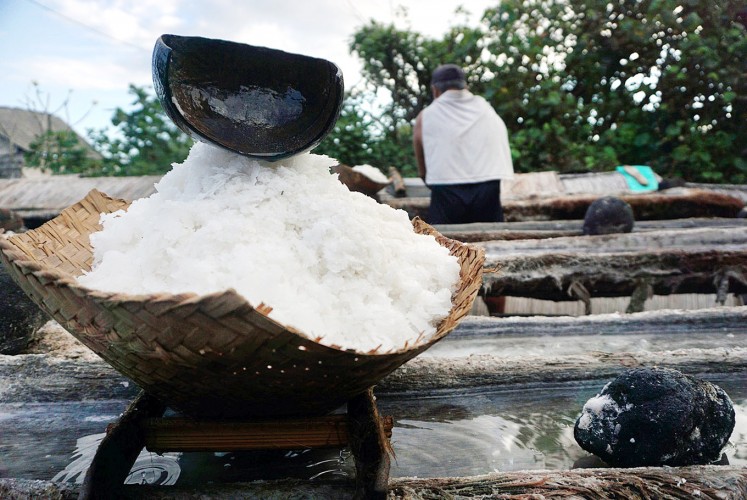 Natural sea salt in Bali is a centuries-old tradition where farmers use traditional techniques to produce 100% natural salt by sun and wind evaporation. The salt farming process in Bali is unique yet time consuming. Making salt starts from bringing sea water to the salt fields, which are hot beach sand under the tropical sun. This watering process is repeated 3-4 times until farmers gets the first batch of salt water. If the sun is hot, it will take at least 4 hours to wait for the sand to dry. This process is called the distillation process.
The lumps of sand in the field will be dried again in a manger which are coconut tree slats for the salt crystallization process. It takes two days for the drying process to become salt in the hot sun.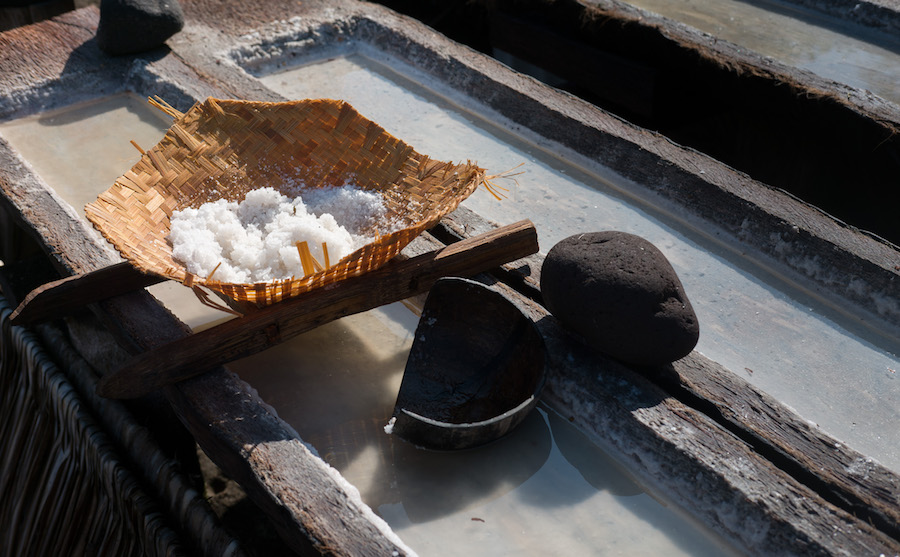 For salt farmers, the hot sun is like a prayer at the start of the day. Rain is a disaster for them as harvesting seawater into salt in the rain is impossible. On the other hand, scorching sunlight makes the water crystallize. These crystal grains are what make high-quality pure salt. While protecting their heads from the scorching heat of the sun, their fingers gather crystals with coconut shells.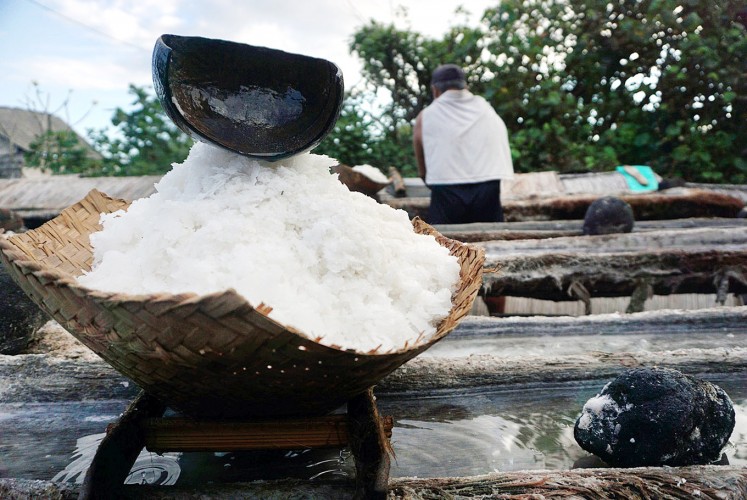 The result of their patience pays off as the small grains of salt typical of Bali are ready to be consumed. The crystal scales that form on the surface are taken and packaged in a typical handmade Lontar (palm) leaf container.
In hot sun conditions, farmers are able to get 10-15 kg of salt per day. The salt is then sold to traders who come to the village for Rp. 1,200 per kg. If the weather starts to deteriorate and it starts to rain more often, the price of salt can increase to Rp 3,000 per kg.
After the sea salt is harvested, what we get is pure fleur de sel (flower of salt) with sweet notes, a dash of which is guaranteed to bring out the best in any dish -and due to its moisture content, the salt won't dissolve right away, allowing the taste to linger in our mouth.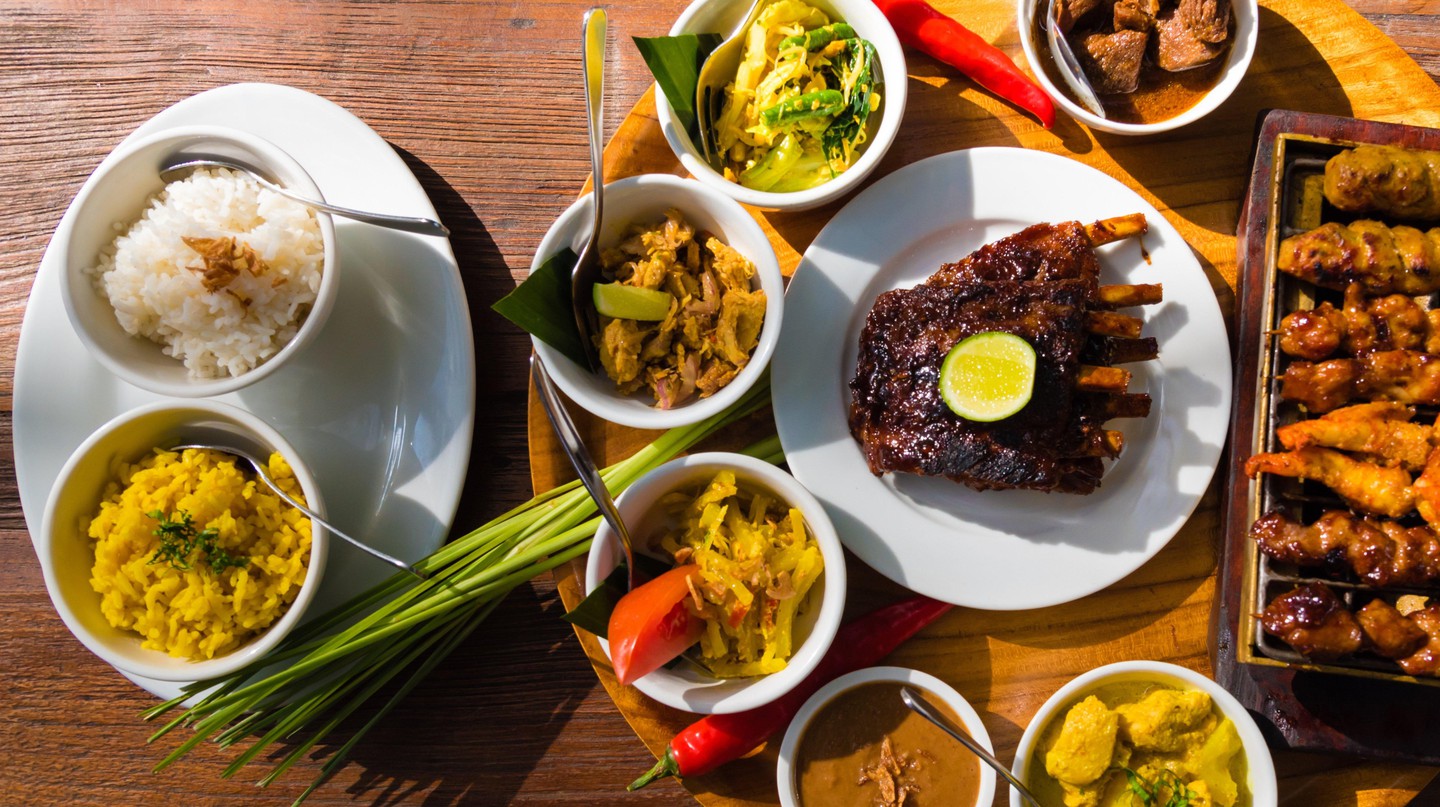 Unlike common table salt, this white crystal from Bali has an umami (savory) taste when sprinkled on top of prepared foods such as vegetables, fish, grilled meats and sauces. Even without being sprinkled on to dishes, this high iodized salt is delicious. This salt contains more than 80 naturally occurring minerals. So that it is easily absorbed by the body and makes processing food easier. Traditionally produced, this salt is clinically proven to be good for health.
With no successor in recent generations, the younger generation who are less interested in this work is one of the problems. Salt farmers are threatened with extinction. The few remaining farmers are persistent in maintaining their business in order to meet the economic needs of the family.
Here are our list of recommended Balinese sea salt brands:
KOU Cuisine (Kusamba Herb Sea Salt)
Rasa Fine Grain Balinese Sea Salt
Big Tree Farms (Fine Grain Sea Salt)
Kebun Kita Traditional Balinese Sea Salt
Javara (Kusamba Bali Sea Salt)
East Java & Co (Amed Sea Salt)