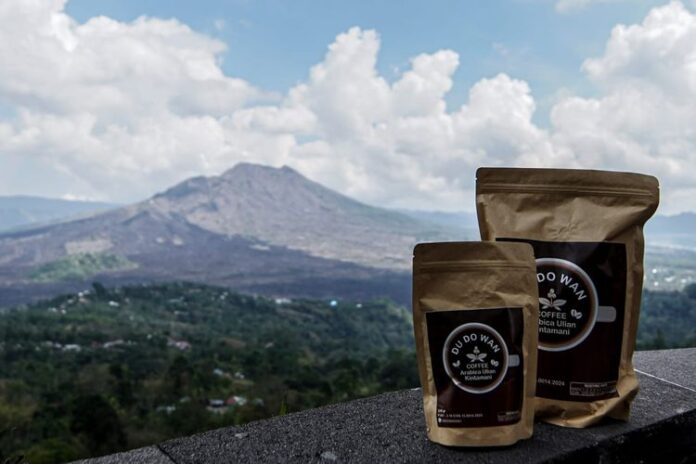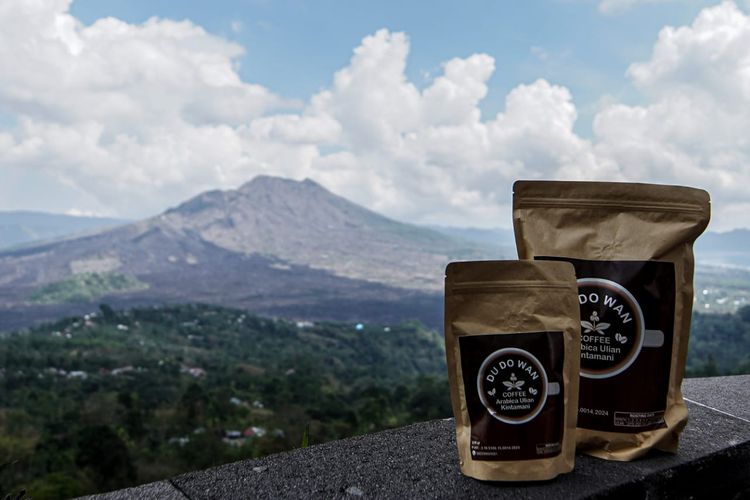 Indonesia is known as the best coffee producer in the world and has coffee plantations in every province. Coffee shops are increasing by the number and the presentation is increasingly diverse according to their respective target markets.
In fact, many coffee plantation have become a tourist attraction for coffee lovers. Visitors can try picking coffee beans, sorting coffee beans, and also brewing and tasting coffee.
If you are interested in learning about coffee while traveling to a coffee plantation, here are some places you can visit:
Kintamani Coffee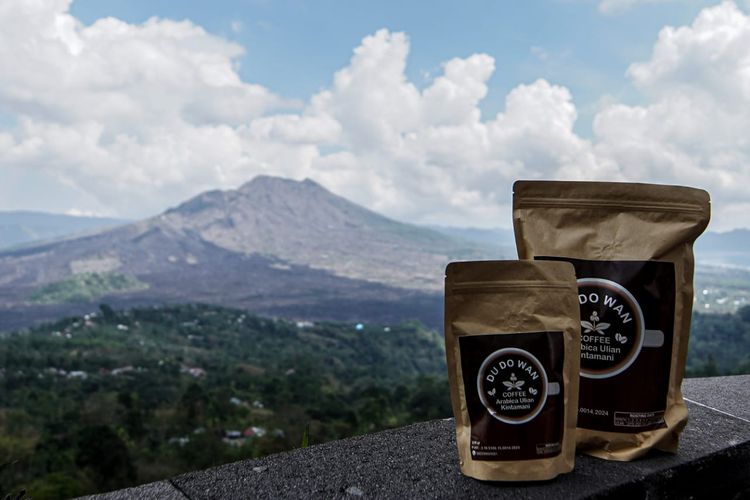 Not only famous for its natural and cultural tourism, Kintamani also offers tours for coffee lovers in the archipelago. Located in the Batur Mountains area with an altitude of 1100 meters above sea level, making Kintamani very suitable as an Arabica coffee plantation. Here, we have a good agricultural system with 'Fair Trade' processing standards, so that the Kintamani Coffee industry is among the best Indonesian coffees and has succeeded in becoming an industrial supplier in Australia.
Besides being famous for its coffee shops on the slopes of the mountain, Kintamani also offers a trip called the 'Journey of Bali Coffee'. You will be invited to adventure in the coffee garden, harvest coffee, peel coffee, and process it until you can enjoy it yourself. This will be an exciting experience that you really must try!
Address: Jl Sukma 1, Ubud – Bali
Instagram: @kopikintamani
Gayo Coffee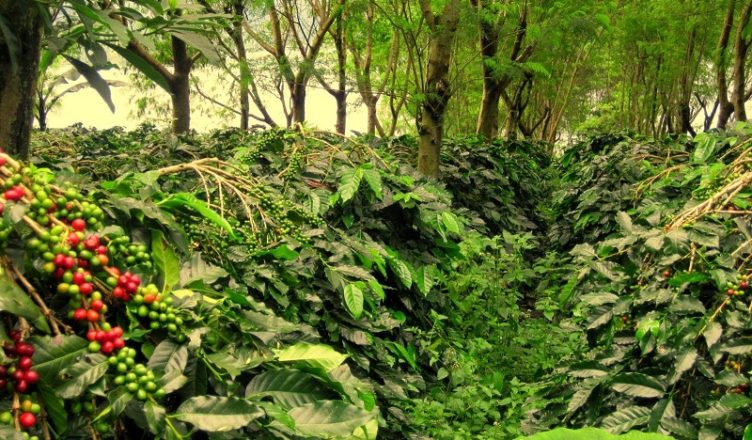 The enjoyment of Gayo Coffee does not need to be doubted. Besides being famous among Indonesian coffee connoisseurs, Gayo Coffee is also well known to foreign countries. Located at an altitude of 1100 meters above sea level, the Gayo area is indeed a center for coffee plantations, both Arabica and Robusta.
When visiting a coffee plantation in Gayo, you will be invited to harvest coffee and process it traditionally. You can also enjoy the sensation of being in a coffee plantation directly while enjoying the beautiful panorama of Lake Lut Tawar.
Address: Jalan Takengon-isaq Ir. Buntul no. 235, Pegassing, Takengon, Aceh Tengah
Sulotco Plantation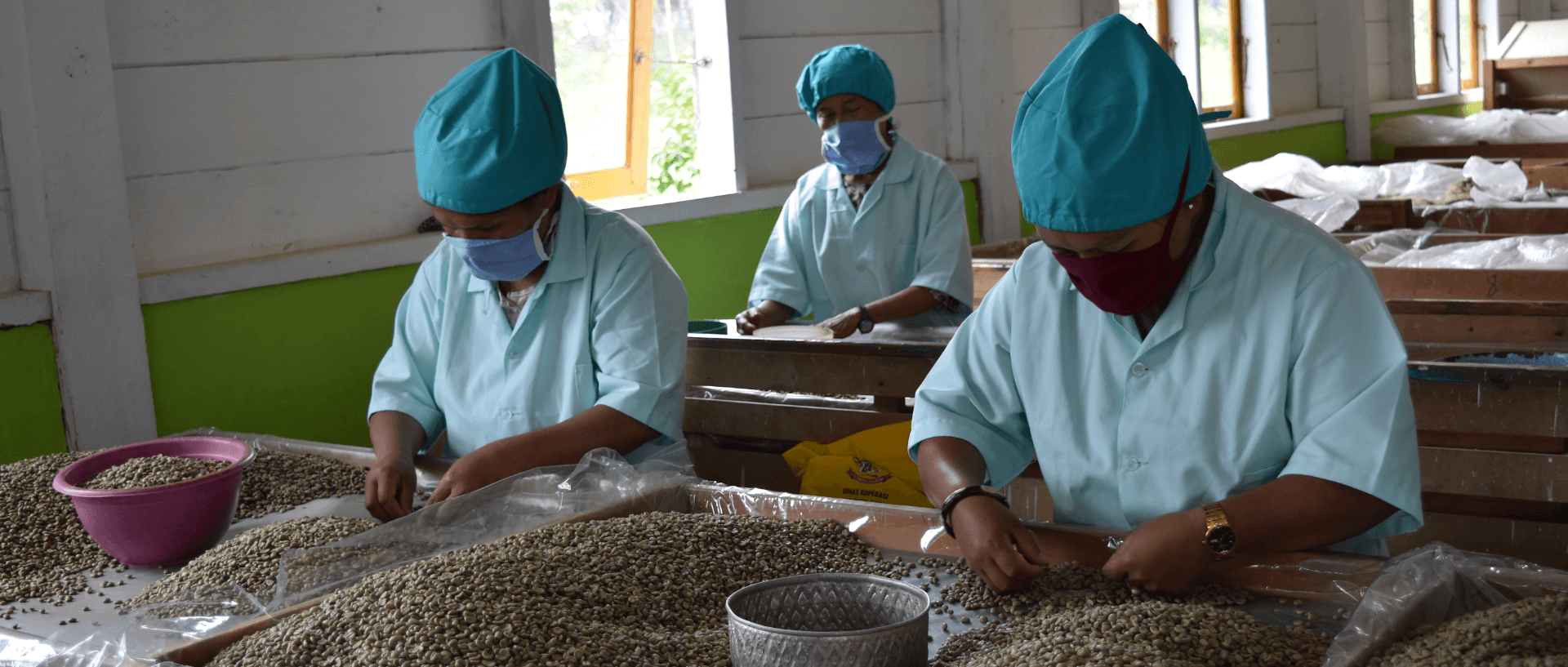 The Toraja area is one of the producers of Arabica coffee which is quite famous in Indonesia and even abroad. One of the famous coffee plantations in Toraja is Sulotco, which covers an area of 800 hectares and has been around since the Dutch era. If you visit Sulotco coffee tours, don't miss the coffee harvesting activity with local farmers and you can also see firsthand the processing process.
Address: Jl. Ir. Sutami No. 9 Makassar, Sulawesi – Selatan, Indonesia
Website: http://toraja.coffee/Home
Banaran Plantation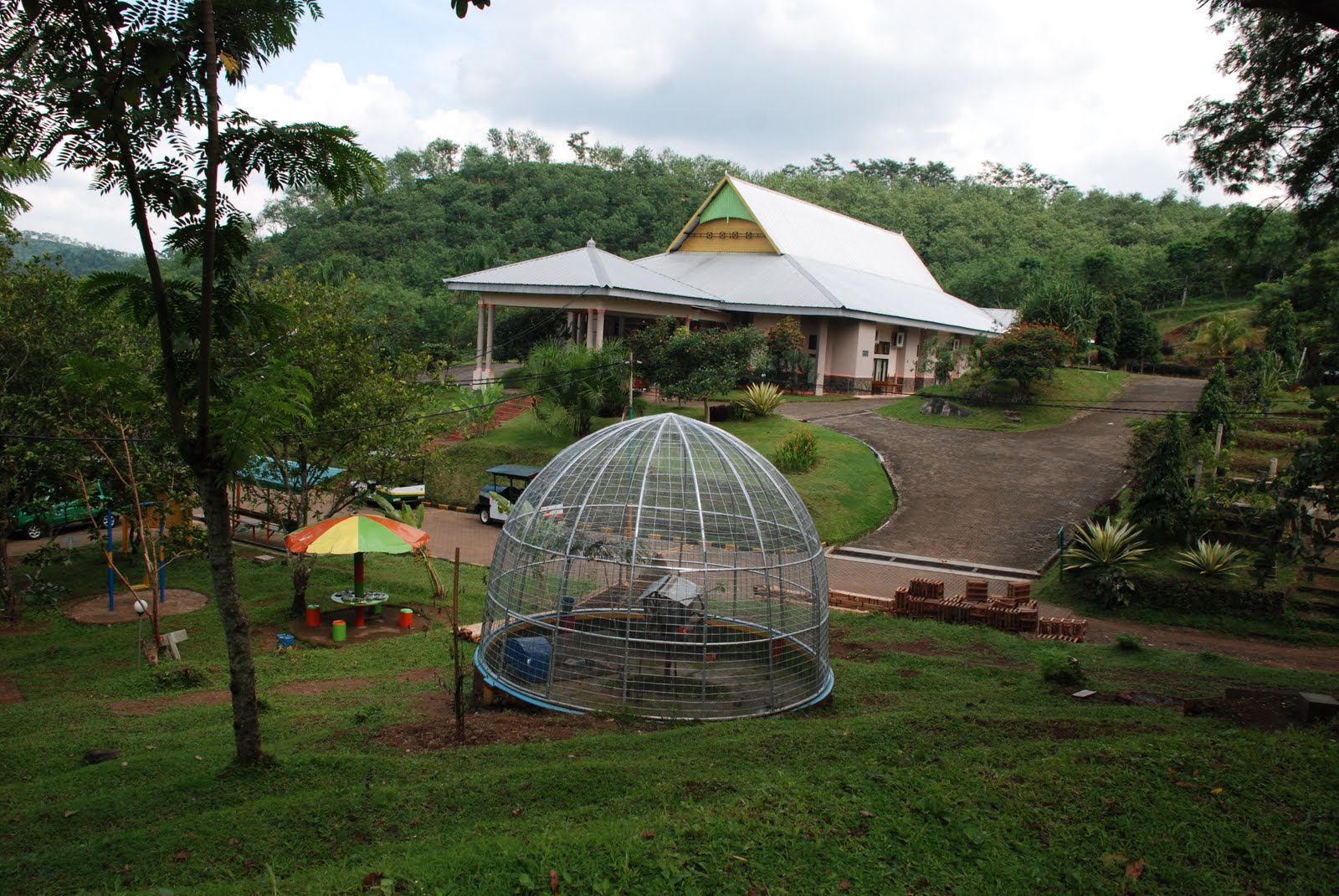 Banaran Coffee is indeed famous for family tourism, which is dubbed Kampoeng Kopi Banaran. Here we have a one stop agro and education service program. So you can choose various interesting activities around plantations and education, such as exploring coffee plantations by riding an ATV, then harvesting coffee, and processing it until you can enjoy it. There is also the Banaran Coffee Museum, which houses historical coffees throughout the archipelago. Very suitable for those of you who want to vacation with your family to a coffee garden.
Address: Jl. Raya Bawen – Solo KM 1,5 Bawen, Gentong, Asinan, Bawen, Semarang, Jawa Tengah 50661
Website: https://www.kampoengkopibanaran.id/
Kalisat Jampit Coffee Plantation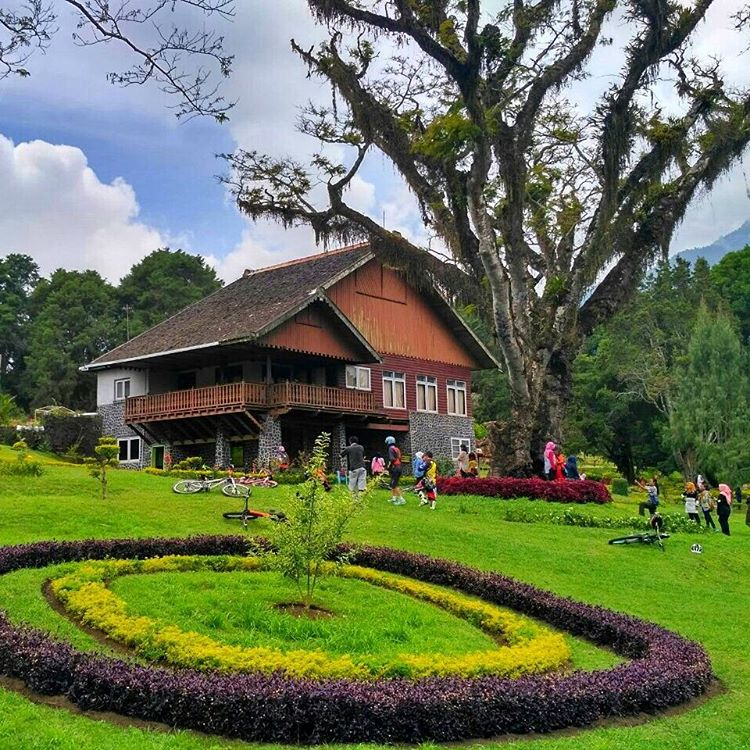 One of the coffee plantations that can be used as a place to travel in Bondowoso is the Kalisat Jampit Coffee Plantation. The location is in Kalisat Village, Sempol District, Bondowoso Regency. This plantation has an area of 4000 hectares and is located at an altitude of 900 meters above sea level.
Arriving there, visitors will be pampered with an all-green view with cool air. Of course, you can witness a series of coffee processing processes, from grinding the coffee beans to packaging.
Address: Desa Kalisat, Kecamatan Sempol, Kabupaten Bondowoso
Doesoen Kopi Sirap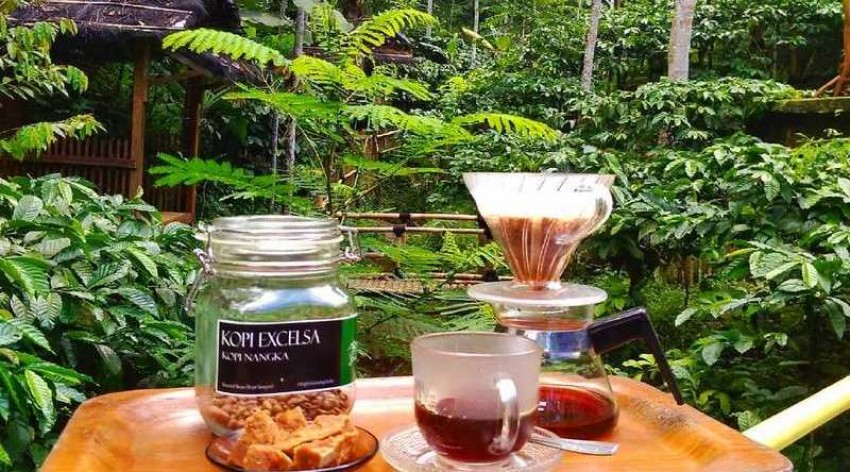 Doesoen Kopi Sirap is located in Kelurahan Village, Jambu District, Semarang, Central Java. It is located at an altitude of 800-1300 meters above sea level. Occupying an area of 35 hectares, visitors can enjoy the mountainous atmosphere with cool air. There, visitors can tour the coffee plantation and learn how to process coffee beans to the brewing process.
This coffee plantation produces two types of coffee, Robusta and Arabica, with a unique taste that is rarely found anywhere else. Visitors can even try sour coffee such as orange and pine wood taste.
Address: Dusun Sirap, Desa Kelurahan, Kecamatan Jambu, Kabupaten Semarang, Jawa Tengah
Website: https://www.kopisirap.com/
Bali Pulina Coffee Plantation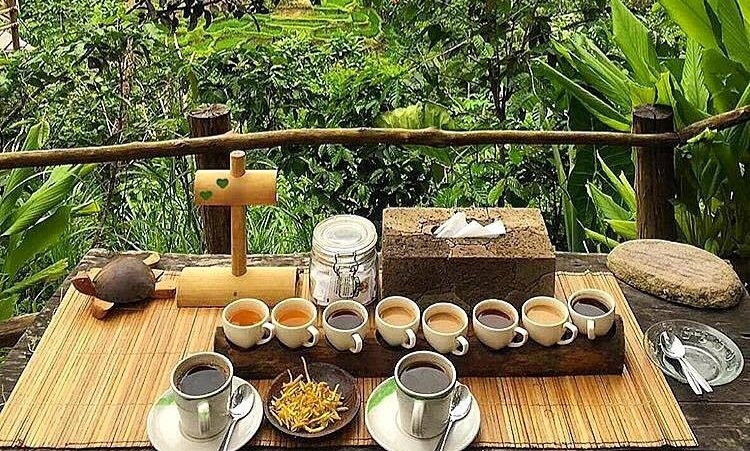 Visiting Bali Pulina, you can also enjoy coffee with views of coconut trees and coffee trees. Opposite it, there is a valley area and a stretch of terraced rice fields, and refreshing green reeds.
Moreover, there are several places where visitors can see civets that are placed in cages. Visitors can also visit the building that functions as a coffee roaster and see all the processes from start to finish.
Don't forget to try eight types of Balinese Pulina drinks, starting from ginger tea, ginseng coffee, lemon tea, chocolate coffee, ginger coffee, vanilla coffee, pure coffee, and Bali coffee.
While trying various drinks, there are also snacks that can be eaten such as fried bananas, Balinese banana rai, and jackfruit chips. After completing the tour, visitors can buy souvenirs such as various coffee, tea, and chocolate.
Address: Jln.raya pujung kelod, Desa Sebatu, Tegallalang, Gianyar, Bali 80561
Website: https://balipulina.com/
Karanganyar Coffee Plantation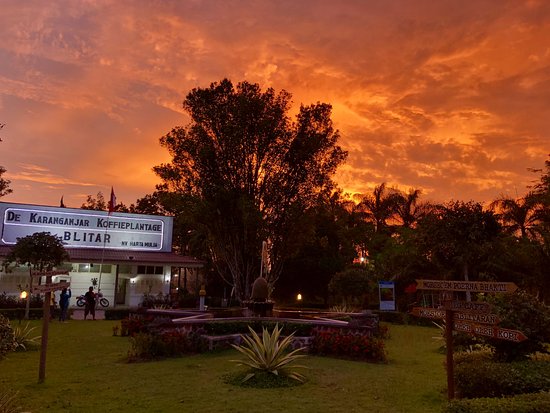 Karanganyar Coffee Garden is also interesting to visit. This coffee plantation is a Dutch heritage plantation that has been around since 1874. This place carries the concept of coffee agrohistory, where visitors can see firsthand a coffee plantation of 300 thousand hectares and of course can see the process of planting and processing coffee beans.
The location itself is in Karanganyar Hamlet, Modangan Village, Nglegok District, Blitar Regency. You will not be bored traveling in this coffee garden because it is equipped with various contemporary photo spots, coupled with the stunning view of Mount Kelud. Around the garden, there are several Dutch-style buildings that are thick and make the atmosphere feel more old-fashioned.
In the same area, visitors can also enter four museums, namely Lodji House, Purna Bakti Museum, Heritage Museum, and Blitaran Museum. If you want to enjoy a cup of coffee, there is a separate shop area.
Address: #17 Perkebunan Kopi Karanganjar, Dusun Karanganyar, Desa, Karanganyar Timur, Modangan, Nglegok, Blitar, Jawa Timur 66181
Which coffee plantation are you interested in visiting? Tell us your opinion in the comment section below!