Indonesia is one of the largest producers of coffee in the world. as it has the ideal geography near the equator, creating good micro-climate for the growth and production of coffee.
Indonesia is also the producer of famous "Kopi Luwak",  one of the most expensive coffees.
While living in Indonesia, it's best to taste the authentic local coffee from all over Indonesia. Many cafés and coffee shops in Jakarta serve various kinds of coffee in a cozy and comfortable atmosphere. These places are perfect for not just tasting the authentic coffee from Indonesia but also provide the perfect spot to relax with friends and also catch up on your work. Let's forget international brand coffee shops for a while and visit the best coffee places in Jakarta:
Anomali Coffee
Anomali Coffee is on the forefront promoting Indonesian single origin coffee beans to coffee drinkers. Anomali Coffee roasts their organic Aceh Gayo, Bali Kintamani, Flores Bajawa, Papua Wamena, Luwak, and other premium beans in-house and brews them with sophisticated espresso machines. They  also serve a wide range of pastries and snacks to accompany your favorite coffee. All the branches are equipped with comfy seating, free WiFi, and nice ambiance (with the warm and delicious coffee aroma). If you want to be a barista or just want to know more about coffee and brewing, you can get advanced espresso training at their Senopati branch.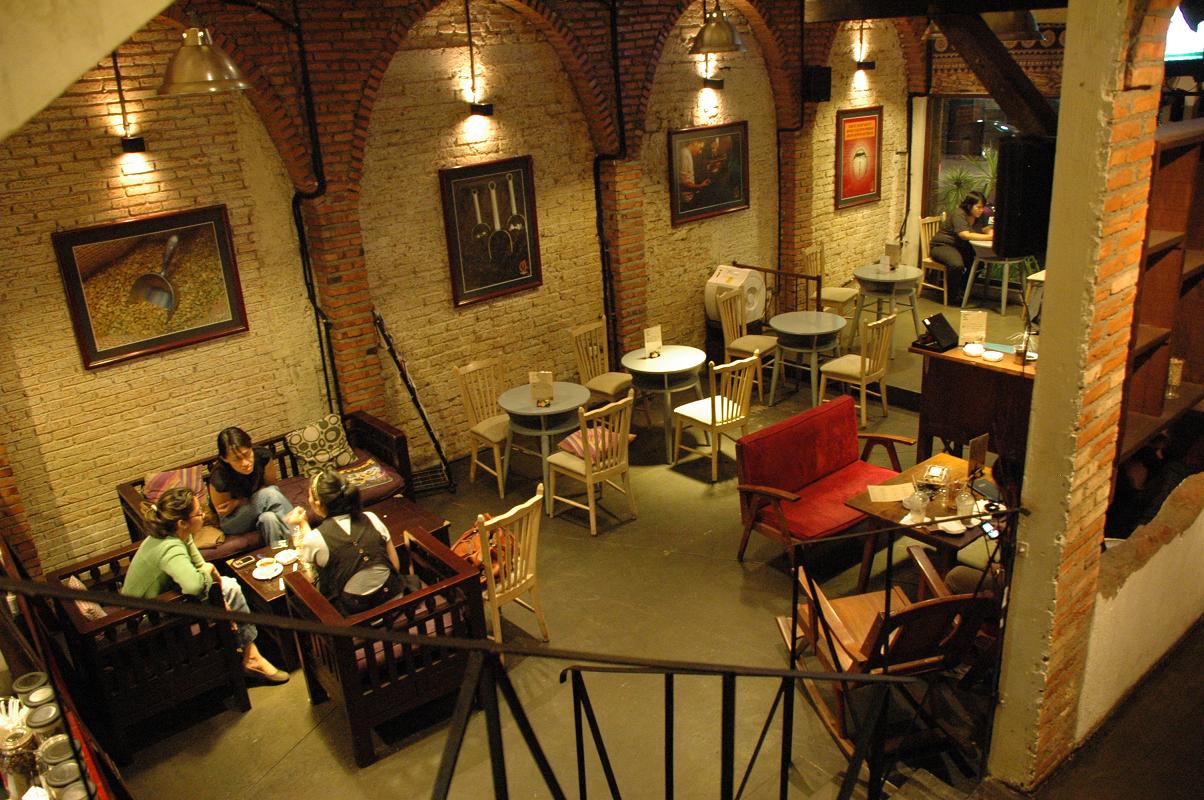 Address:
Senopati (Café & Training Center)
Jalan Senopati No 19 Kebayoran Baru, South Jakarta
Phone 021-52920102
Kemang
Jalan Kemang Raya No 72 Unit G, South Jakarta
Phone 021-7194742
Setiabudi One
Jalan HR Rasuna Said Kav 62 Setiabudi, South Jakarta
Phone 021-5229228
Menteng
Jalan Teuku Cik Ditiro No 52 Menteng, Central Jakarta
Phone 021-3106370
Website: www.anomalicoffee.com
Tanamera
Tanamera Coffee was established to support Indonesian Arabica coffee as a freshly roasted specialty coffee in this café. It offers a wide range of coffee selections from all over Indonesia—all are freshly brewed by the talented baristas. The café is decorated in red and black giving it a warm yet passionate ambiance. It is one of favorite coffee shops for Jakartans to hang out.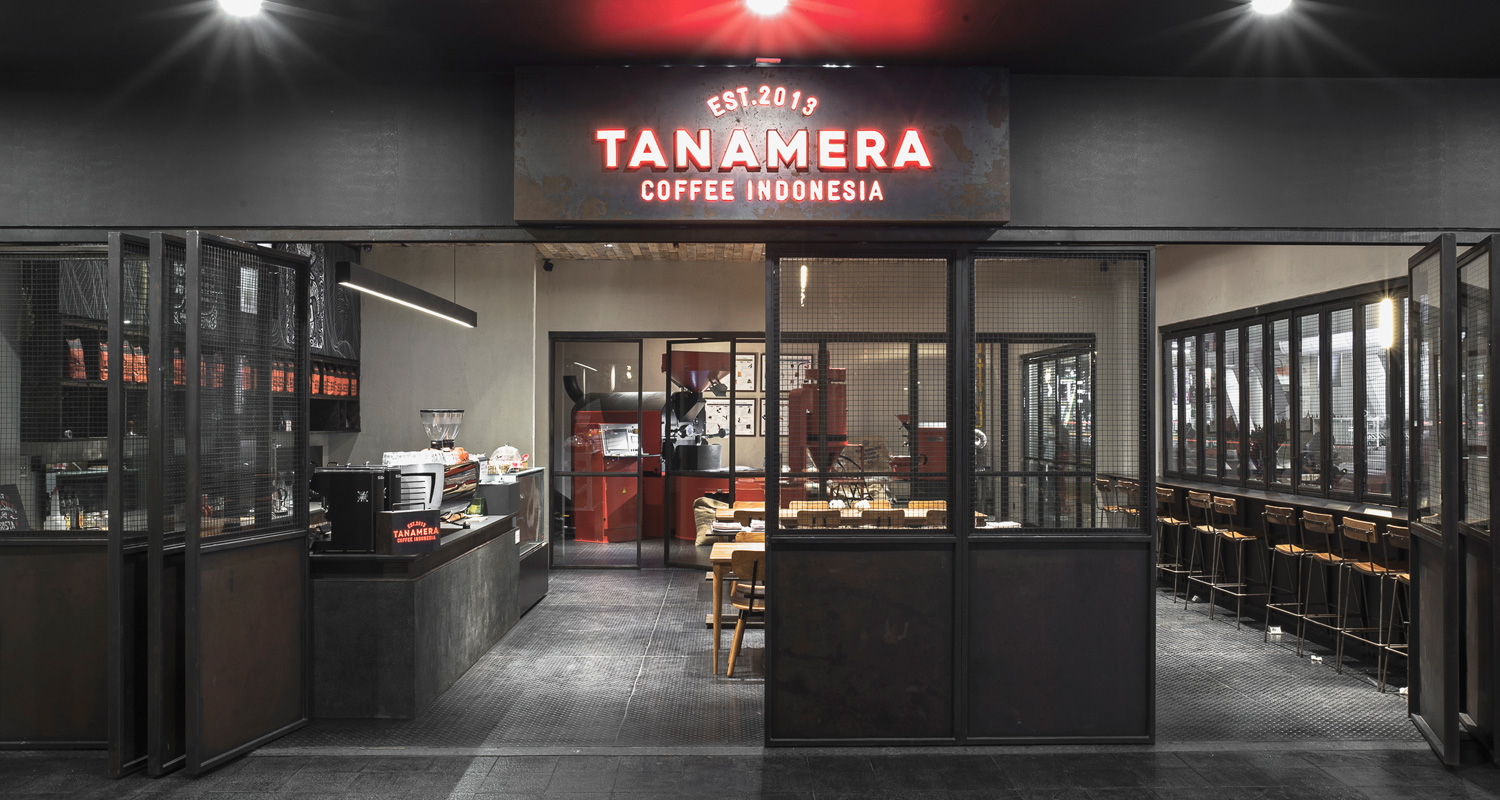 Address:
Tanamera Coffee Thamrin
Thamrin City Office Park, Jalan Kebun Kacang Raya Blok AA7, Thamrin, Jakarta
Phone 021-29625599/29625678
Tanamera Coffee Kebayoran
Jalan Ahmad Dahlan No 16 Jakarta
Phone 021-72786111
Tanamera Coffee Serpong
Summarecon Scientia Square Park
Jalan Scientia Boulevard No #GV-09, Serpong, Tangerang
Phone 021-29171244
Website: www.tanameracoffee.com
Giyanti Coffee Roastery
This coffee shop has a unique vintage interior that entices you to enter and order your favorite coffee. The coffee is made from fresh roasted coffee beans from all over Indonesia, such as Bali Kintamani, Blue Batak, Java Preanger, Juria Flores, Padang Angkola, and many more. One thing that makes coffee enthusiasts love to come here is that the place is smoke-free. Smoke from the cigarettes can degrade the coffee beans quality. But in this coffee shop, you can expect finest quality of coffee and all in affordable prices!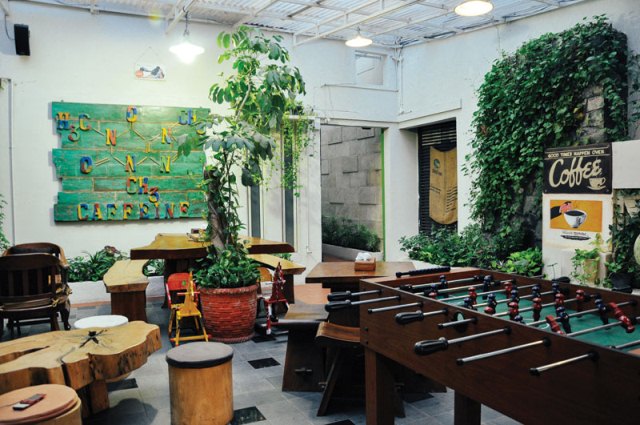 Address:
Jalan Surabaya No 20 Menteng, Central Jakarta
Phone 021-31923698
Open from Wednesday – Tuesday: 09.30 – 17.30 WIB
Website: www.giyanticoffeeroastery.com
Filosofi Kopi
Filosofi Kopi coffee shop is at Blok M Melawai an has become the talk of town following the success of Filosofi Kopi Movie. When you come to this place, you'll know why the place is different from other coffee shops in town. Filosofi Kopi is built from abandoned building which has been renovated into a cozy place. The furniture gives the place vintage vibes which strangely suits coffee-sessions. Coffee and non-coffee menus are available at very affordable prices.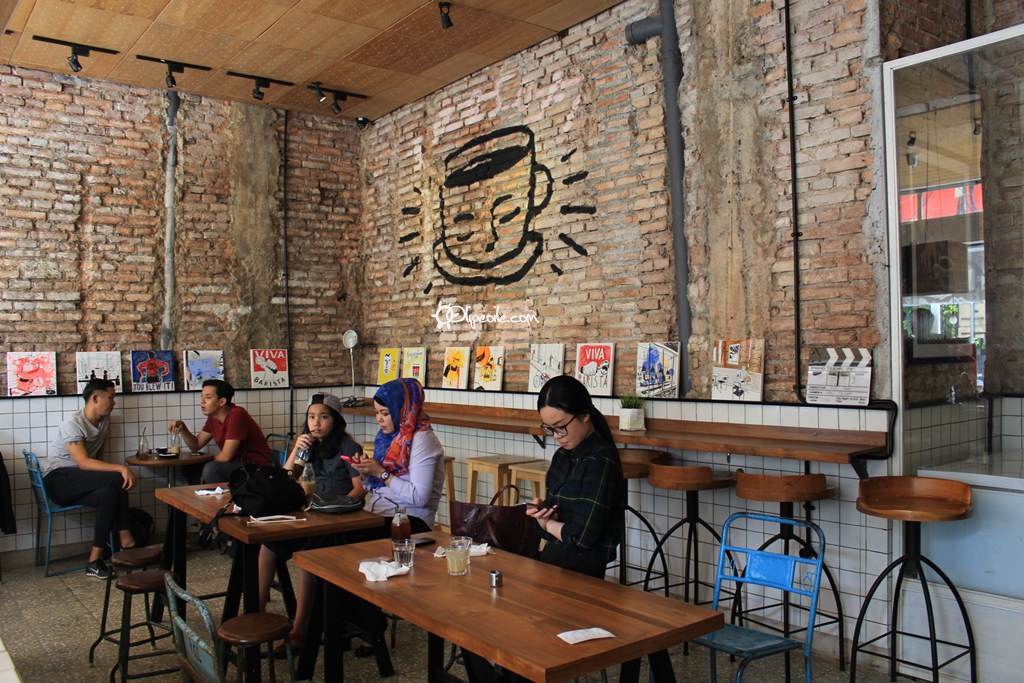 Address:
Jalan Melawai VI Blok M, Kebayoran Baru, South Jakarta
Trafique
Trafique Coffee is a favorite coffee shops among Jakartans, especially the youngsters. The place is pretty catchy with its big building and European architecture—it is unlike other coffee places which are usually small and petite. The baristas grind and roast their own coffee, so the coffee is guaranteed to be fresh when it arrives to your table. One thing to note is that the coffees here are guaranteed to be healthy, especially for those who have gastric issues.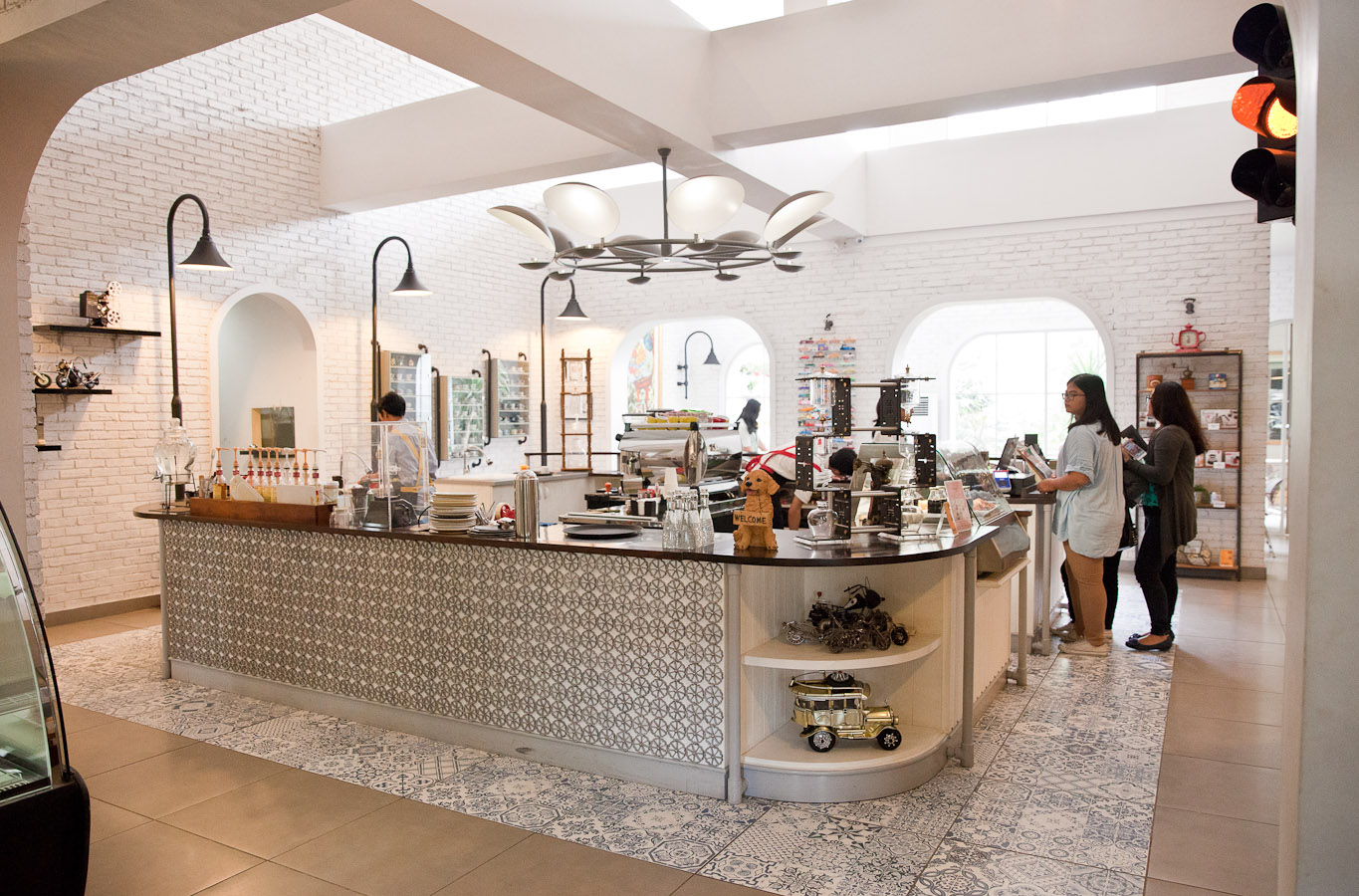 Address:
Jalan Hang Tuah Raya No 9 Senayan, South Jakarta
Phone 087889848004
Good coffee + good place + good companion = happiness. Do you agree? asks Fauziah Listyo Ayunani