If you are a nature lover then you have to visit Indonesia's national parks which not only offer beautiful scenery but also the perfect ambiance for relaxing and unwinding.
Here are our recommended 5 national parks in Indonesia:
Taman Nasional Gunung Leuser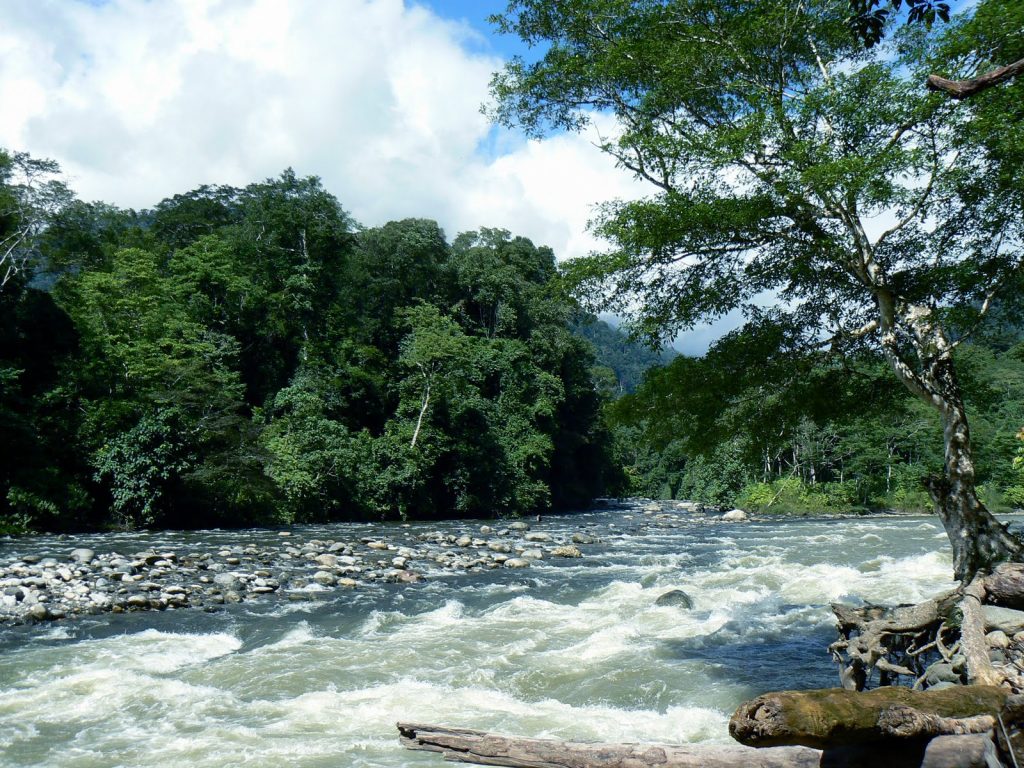 Taman Nasional Gunung Leuser is a national park covering 7,927 km2 in northern Sumatera, straddling the border of North Sumatera and Aceh provinces. The park protects a wide range of ecosystem, and it is one of the two remaining habitats for Sumatran orangutan. Taman Nasional Gunung Leuser is the representative of coastal forest and tropical rainforest ecosystem, and almost all areas at the park are covered with forest, rainfalls and several rivers.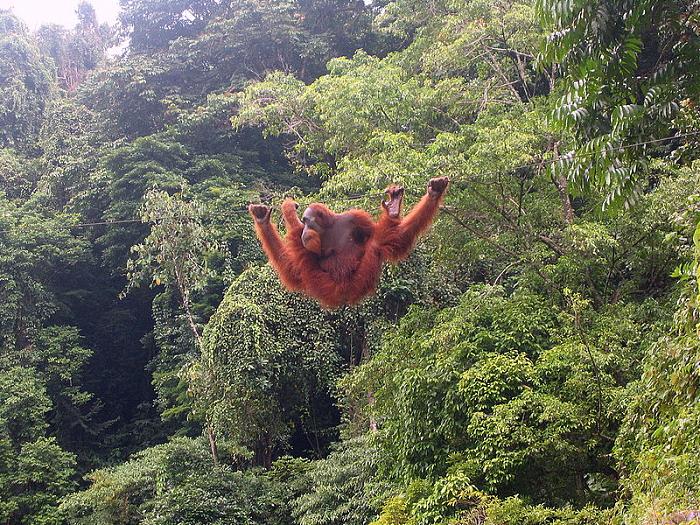 How to get there: From Medan, you can take a flight to Kutacane (30 minutes) or Banda Aceh. You can also take a minibus to Bukit Lawang or Kutacane from Medan.
Taman Nasional Ujung Kulon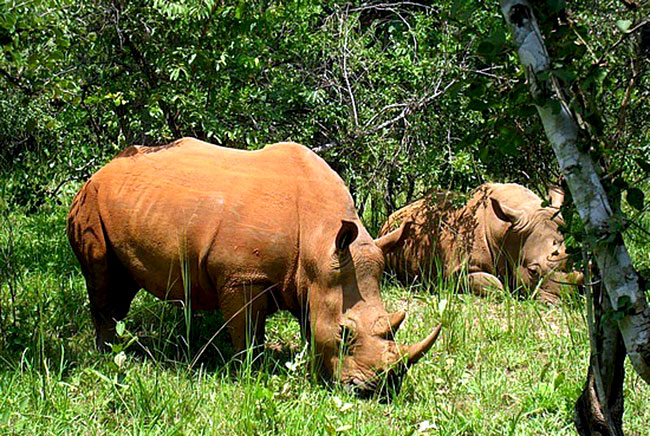 This national park is the last known refuge for the critically endangered Javan rhinoceros. It also protects 57 rare species of plant and 35 species of mammals, including Banteng and Javan lutung. Taman Nasional Ujung Kulon was declared a UNESCO World Heritage Site in 1992 for containing the largest remaining lowland rainforest in Java.
How to get there: From Jakarta, you can head out to Serang, Banten via the toll road for about 2 hours drive. From Serang, you continue westward to Labuan, Pandeglang for roughly about 2 hours. The main office of Ujung Kulon National Park is located at Jalan Perintis Kemerdekaan No 51. From Labuan, continue to Panimbang, Sumur, and Tamanjaya for a little over another 2 hours. The office of Ujung Kulon National Park area II Handeleum and Tamanjaya provide the entrance tickets, insurance, general information about the National Park and all requirements for tourist activities.
Taman Nasional Way Kambas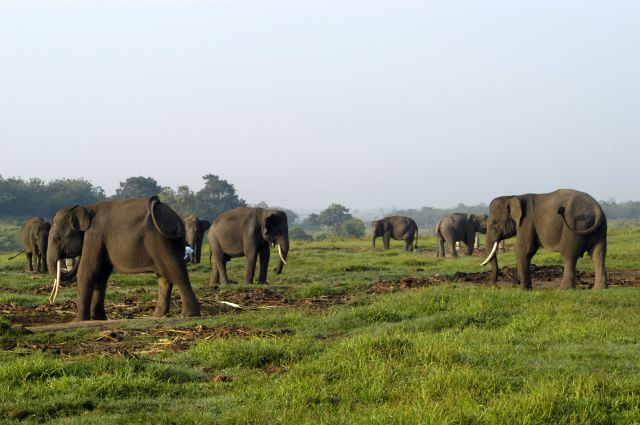 Taman National Way Kambas is a national park covering 1,300 square kilometers in Lampung province, Sumatera. It consists of swamp forest and lowland rainforest as habitats of a few critically endangered Sumatran tigers, Sumatran elephants and Sumatran rhinoceros. Elephant Training Centre is an interesting spot to see at Way Kambas, where you can see the trainers educate and train wild elephants, or see the elephants playing football, dancing, and many other attractions.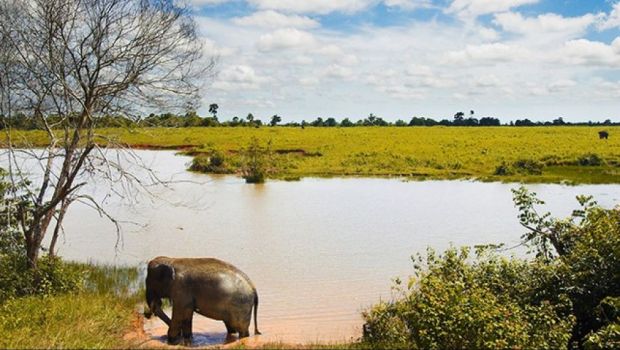 How to get there: if you are using public transport, the simplest way is taking a bus from Rajabasa Terminal in Bandar Lampung, in the direction of Way Jepara. Get off at the stone elephant at Rajabasa Lama Village, Way Jepara, and continue by an ojek ride to the Way Kanan or the Elephant Training Centre, which is the entrance to the national park.
Taman Nasional Kayan Mentarang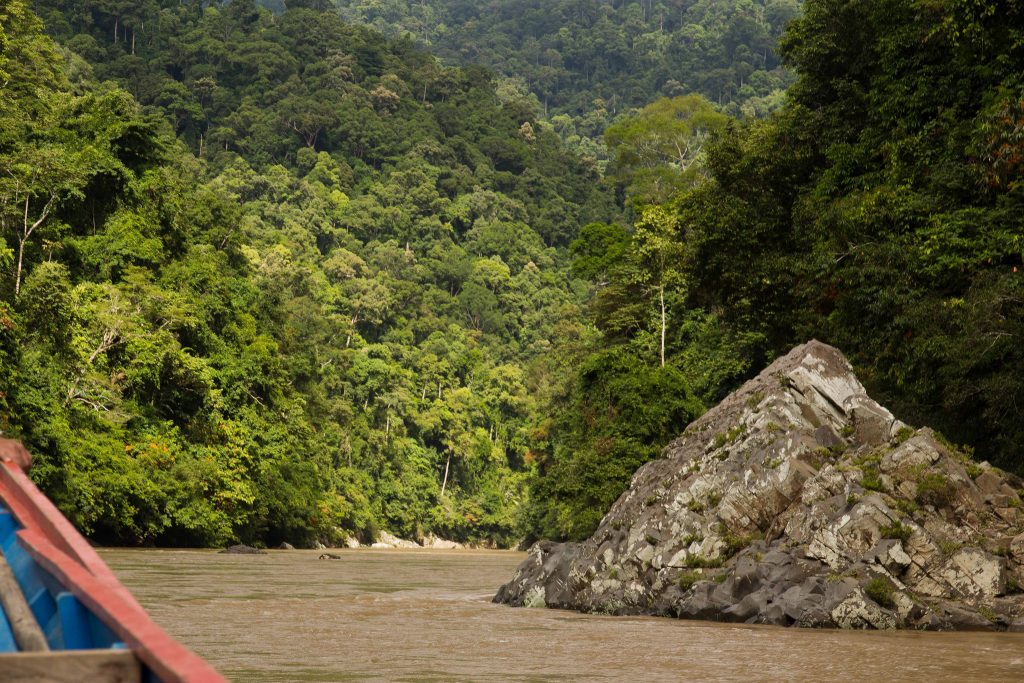 This national park is situated at Malinau, North Kalimantan. The park is central to the WWF Heart of Borneo initiative, which aims to protect the transboundary highlands of Borneo, which straddle the three Southeast Asian nations of Indonesia, Malaysia and Brunei Darusallam. Animals found in the park include the mammals such as proboscis monkey, Bornean gibbon, marbled cat, and many more. Currently there are about 25,000 Dayak people living around the park, from various tribes including the Kenyah, Punan, Lun Bawang and Lun Daye.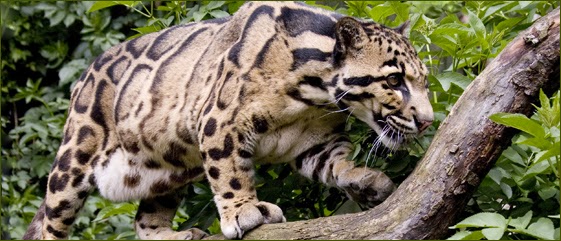 How to get there: the location of Taman Nasional Kayan Mentarang is very remote and only accessible through public flights on the Samarinda-Long Ampung and Tarakan-Long Bawan routes, or by public riverboats following the Tarakan-Tanjung Selor-Long Pujungan route. If you take the flight to Long Ampung, from there head for Data Dian by boat for around 5 hours.
Taman Nasional Kerinci Seblat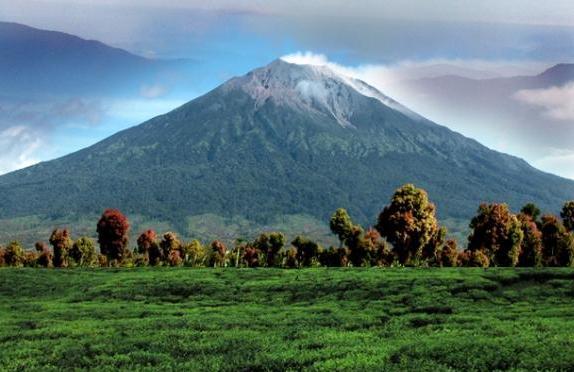 Taman Nasional Kerinci Seblat is one of the largest national parks in Indonesia, protecting almost 14,000 km2 of tropical rainforest in central Western Sumatera running down the Barisan mountain range and its foothills. With that landscape, Taman Nasional Kerinci Seblat has spectacular views in many areas, including the view of Mount Kerinci, the highest volcanoes in Sumatera. The park is also most famous amongst bird-watchers as the best place to see most of the highland Sumatran endemic bird species including the Scheider's Pitta, Salvadore's pheasant and Sumatran Cochoa.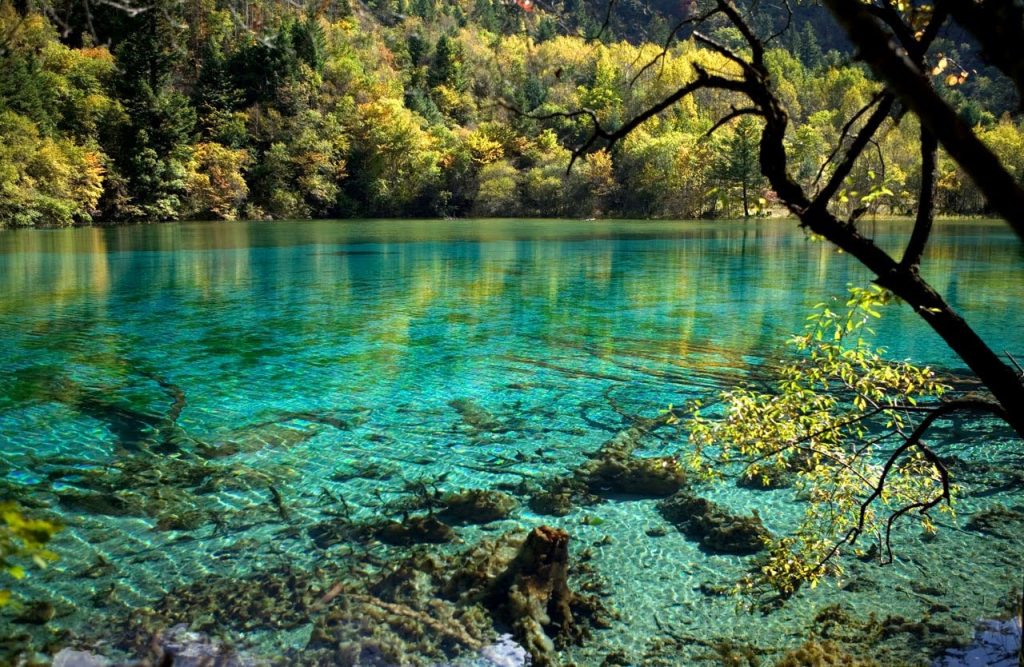 How to get there: Most visitors arrive from Minangkabau International Airport in Padang, West Sumatera which offers quickest access for the Kerinci area of the national park (seven hours). You may also want to call your hotel or homestay in advance to arrange for personal transport for your trip to the National Park.