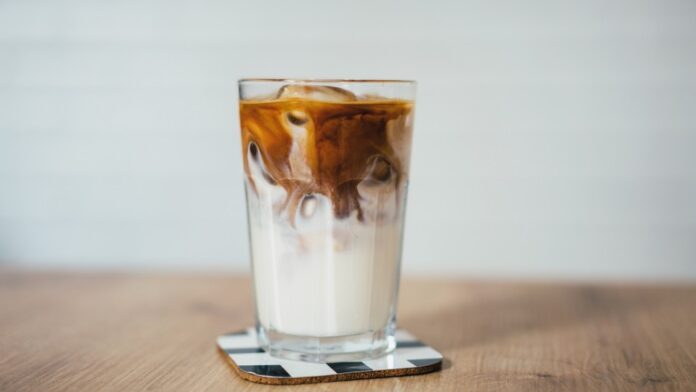 The culinary industry is dynamic, with an interesting variety food and drinks. Whether you like it salty or sweet, you can choose any to your heart's content. A particularly trending drink that Jakartans have been obsessed with is 'Es Kopi Susu' or Iced Coffee Milk. The blend of coffee, milk and brown sugar makes a moderately sweet coffee drink that suits many coffee drinkers.
Here is how to make this coffee milk drink concentrate:
Ingredients:
170 gram or about 17 tsp coffee powder
300 ml boiled water
600 ml UHT milk
150 gr palm sugar or depending on preferences
100 ml water
1 Tbsp chocolate chips
Some ice cubes
Directions:
Mix coffee with boiled water and leave it. Don't mix the solution.
Meanwhile, heat milk until only half is available, which is about 300 ml.
Boil the sugar with water, leave it then filter after it turns cold.
How to serve it :
In the glass that you are serving your drink, pour the right amount of sugar in each glass.
Put in the the ice cubes, then pour in the milk.
Finally, pour in the coffee as the final layer of the drink.
Add chocolate chips as the finishing touch to the drink.
Note: This recipe is meant for 10 drinks.