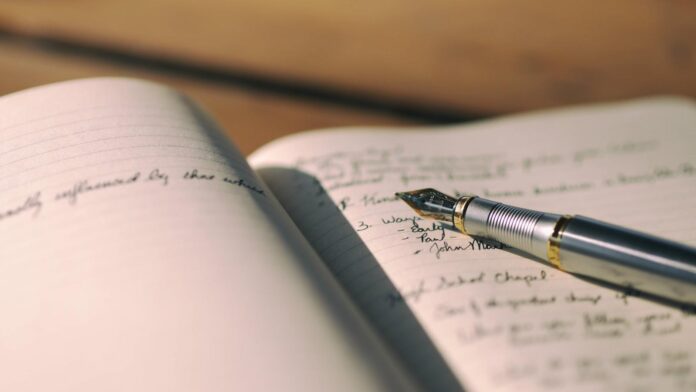 Writing a memoir is clearly a difficult task. Unless you do love writing, it will pose as a challenge to you. But rest be assured, with these tips and tricks to writing a memoir will be easier. Use this knowledge on writing an intriguing memoir.
The Difference Between a Memoir and an Autobiography
Depending on what you aspire to write about, it can also decide if you want to write an memoir or an autobiography. If every single detail in your life from the day you were born to now is very important to you and the premise of the book, then you are writing an autobiography. However, if you are detailing significant moments in your life then it is called a memoir.
Another important difference is that an autobiography is basically a summary of your entire life complete with all the intimate details. It is generally more fact and detail-driven, preserving your legacy for generations to come. On the other hand, a memoir only provides the important moments in your life that can be transformative, meaningful, or even amusing experiences of your life. It can also be a larger life theme that was supported by specific, aligned events.
By knowing these differences, you can save tons of time in the writing and editing process.
Should you write your memoir?
Many people may be interested or even disinterested in writing their memoir. The most important thing is that you should consider why you are writing it. Find out why you are writing it, and it will decide if you really should start making it or not even make one at all.
What is your reasoning for creating this memoir?
Here are some possible reasons:
to give your family many fond memories of you.
to get a clear glimpse on your life's lessons so you would make the correct decisions in the current time. (Writing a memoir may not be the best if you refuse to confront the past, like many people who decided not to write their memoir because they don't want to face bad parts of their past and especially share those memories with others).
to share your life's lessons with others.
to stay busy, and you enjoy writing. Alternatively, you can create a video montage of your life if you are more of a visual creator.
How to write your memoir
Diagram your life.
One simple way to start your memoir is to create a diagram for your life. Writing a memoir can come naturally to others as they may have one burning story to tell, but some can find it difficult to immediately pinpoint anything. So, get in a retrospective mood, ask for the help of a friend or spouse, and plot your life's six most significant moments. By doing this, you will usually find one pivotal event that stands out as particularly intriguing and/or meaningful which can be included in your memoir. If there isn't any, try dividing your diagram by critical choices, influential people, conflicts, beliefs, lessons, even mistakes. Keep experimenting until you find the one influential story of your life, one experience that really fashioned you.
Don't begin at the beginning.
You may be tempted to begin your stories chronologically according to the time it happened, but that is not what makes a good story or memoir. That makes a book too predictable. Instead, start with stories of instant action and intrigue which teases your readers of what is to come. This will hook them without divulging the details. Afterwards, you can then flash back to the real chronological beginning and fill in the background.
Use all your senses.
As you are writing a memoir, the focus is on some of the pivotal moments in your life. A good writer would not only detail what transpires in their lives but would also create vivid imageries that readers can inhibit. Use specific details and make full use of your senses to fully re-create a moment in time. Luckily you don't have to write a memoir to practice this and it can be done anywhere. Whenever you have a moment's peace while waiting in a restaurant, a doctor's office, or even in traffic, notice the various sights, sounds, smells, and textures. This is what writers do, both in reality and in their stories.
Build your writing muscle.
It may not seem like it, but writing is like a muscle. Practicing helps you write well. You can do this by setting a daily goal of writing 200, 500, or even 1,000 words a day. Set aside a regular time in one day, like early morning, and be disciplined. You don't have write perfectly, as long you focus on getting the story out. You'll have plenty of time later to edit everything out.
Use fiction-writing techniques.
Although the genre is a memoir, any good memoir would be as compelling as a fiction bestseller. Don't hesitate to use techniques found in novels and short stories. Some tips you can use include re-creating scenes with dialogue to build suspense. "Show, don't tell" by describing action rather than overloading with exposition. Using these techniques will breathe life to your writing.
Collapse your characters and events.
Another tip we can give to memoir writers is to focus on people that are relevant to your story. In many cases, people can be tempted to include all of your friends, family, and loved ones. But these great people in your life is irrelevant to the story you want to tell, confuse your readers and won't help you explain the specific ideas you're trying to explore in your memoir.
What do you think? Will you be writing your memoir? Share with us your opinion in the comments section below!