Doughnuts are a favorite snack for the sweet tooth. It is perfect for any occasion and also easy to find. However, if you are bored with the doughnut variants and toppings in your favorite doughnut chain, Jakarta has several options of unique doughnuts for you to try. On another note, these doughnuts are a great to replacement for a regular cake for birthday celebrations!
Dough Darlings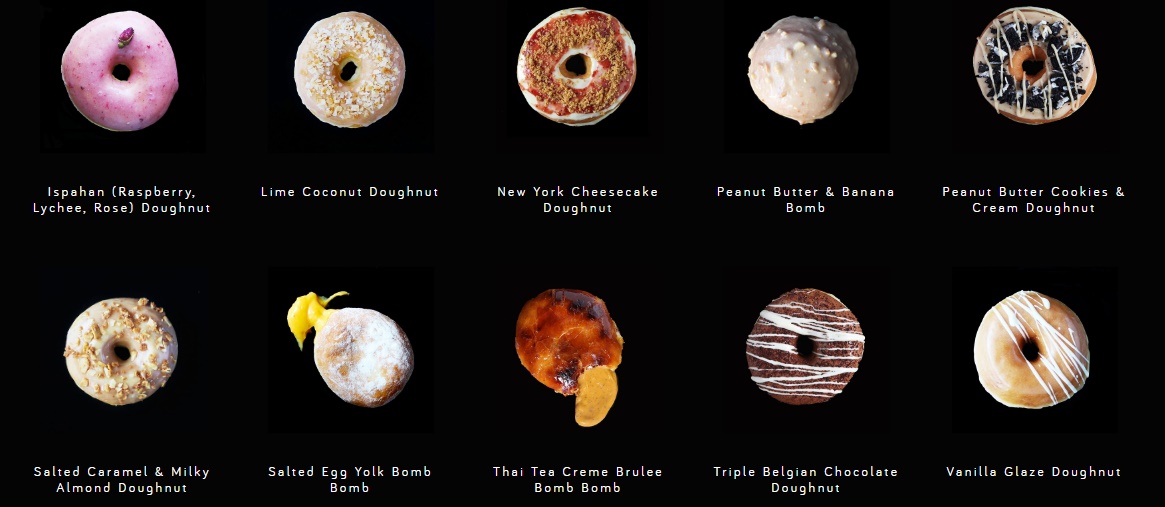 Dough Darlings' doughnuts are full-bodied, soft yet chewy that will instantly lift your mood. Dough Darlings are brave to introduce out-of-the-box flavor options such as Ispahan (raspberry, lychee, rose) doughnut and salted egg yolk doughnut. All the doughnuts are made fresh every day and you ensure that they only use quality ingredients for each and every piece of doughnut. For birthdays, Doughnut Darlings offer doughnut towers packages that will make the celebration more fun!
Shop for doughnuts here.
WhatsApp/SMS/Call: 0812-8686-9082
Price starts from Rp120,000/half dozen
Dino Donuts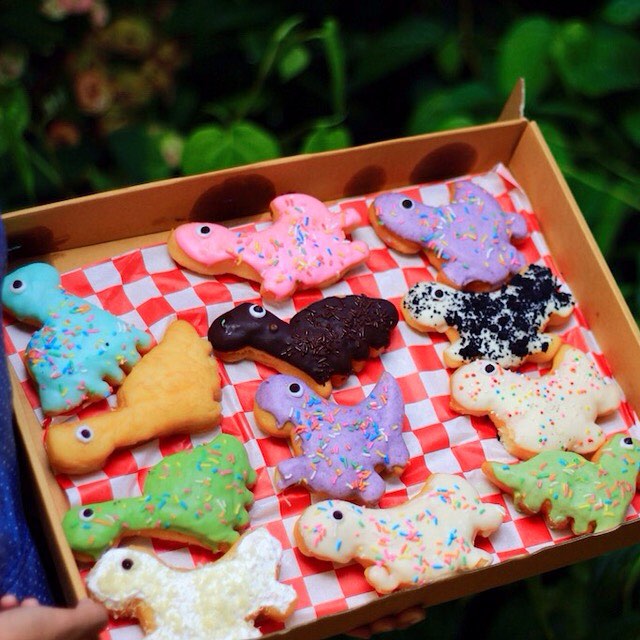 Kids would love these cute doughnuts! Just like its name implies, the doughnuts from Dino Donuts are shaped like dinosaurs. You can choose colorful toppings to make them even cuter. Other than dino-shaped donuts, you can also order for alphabet-shaped doughnuts that are great for birthdays and anniversaries. Other plus point for Dino Donuts is that the prices are so affordable.
Store address:
Jalan Tebet Utara Dalam No 34 (across SMPN 115), South Jakarta
Phone 0878-2369-0525
Prices starts from Rp7,000/piece
Mister Donut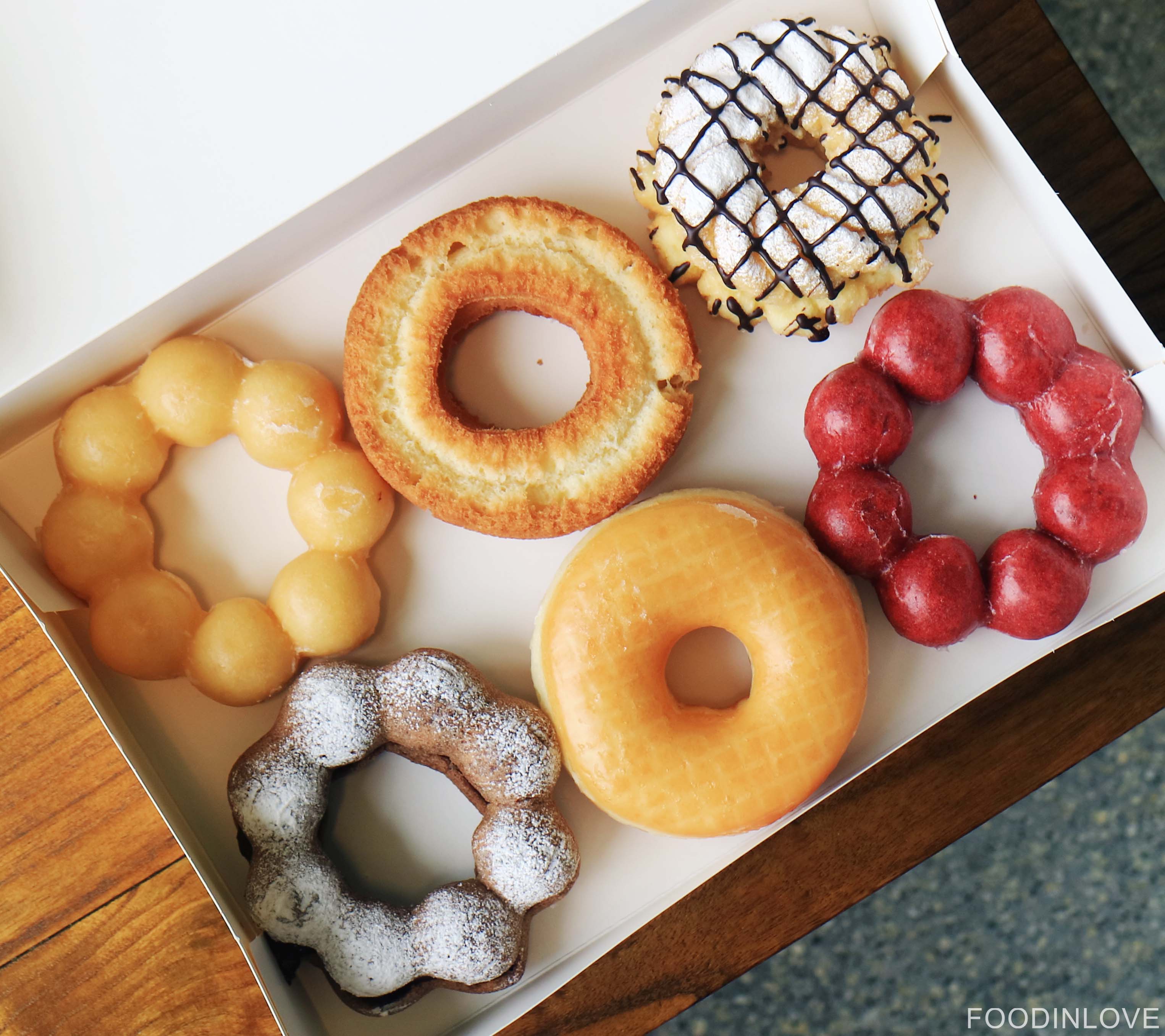 Mister Donut offers a wide range of flavor options for you to choose, from the common regular donut with chocolate topping to beef floss doughnuts. Now Mister Donut has been expanding its business and opening booths in convenience stores like Indomaret (in Jakarta area).
Address: Mall of Indonesia, 1st floor, Jalan Boulevard Barat Raya Kelapa Gading, North Jakarta
Phone 0888-110-6009
Price starts from Rp8,000/piece
Gordon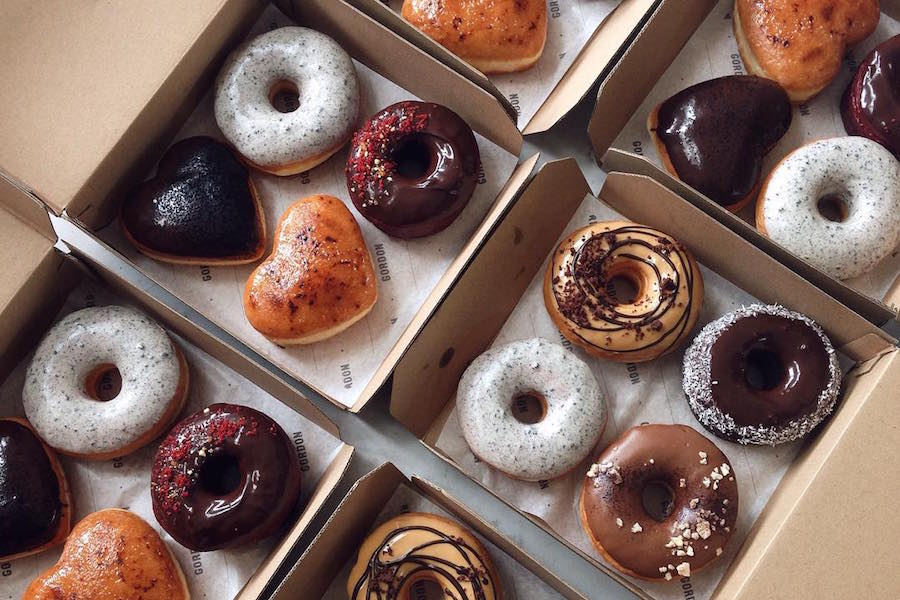 Gordon's doughnuts are claimed as one of the best gourmet doughnuts in town. Doused in sugary glazes with a sprinkling of other delicious toppings, these soft beautiful rings will more than satisfy your sweet tooth cravings. Try their one-of-a-kind variation of toppings such as Crème Brulee, Pista Lemon, or caramel doughnut with bacon topping to indulge yourself in a sweet treat.
Gordon's doughnuts are available at:
Six Ounces Coffee, Jalan Gading Indah Raya Blok NB 2 No 1, Kelapa Gading, North Jakarta
Phone 0812-9559-2233
Simetri Coffee Roasters, Jalan Kembang Abadi 7 Blok A13 No 15 Puri Indah, Jakarta
Phone 021-29704981
Viverri Coffee, Jalan Muara Karang, Raya Utara 16 Jakarta
Dobudon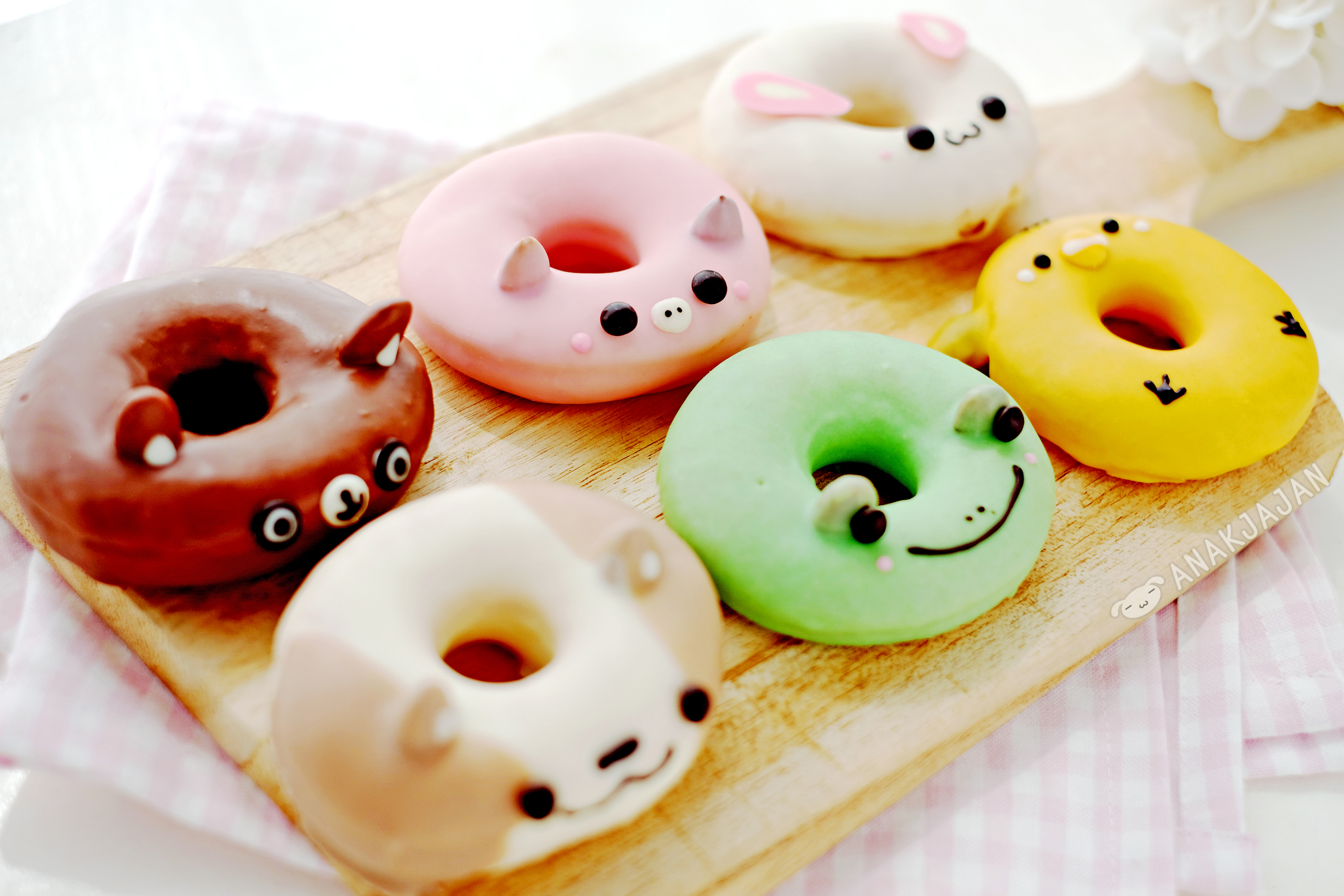 These doughnuts are too cute to be true! If you plan to throw birthday surprise to your kids, Dobudon doughnuts will sure make the celebration even more colorful. All of the doughnuts are coated with colorful chocolate and various flavors. You won't believe that despite of their cute decorations and perfect shape; these doughnuts are more affordable compared to other artisan doughnuts.
Address:
Mall Ciputra, 5th floor, Jalan Arteri S Parman West Jakarta
Phone 0812-1234-5223
Price starts from Rp48,000/half dozen