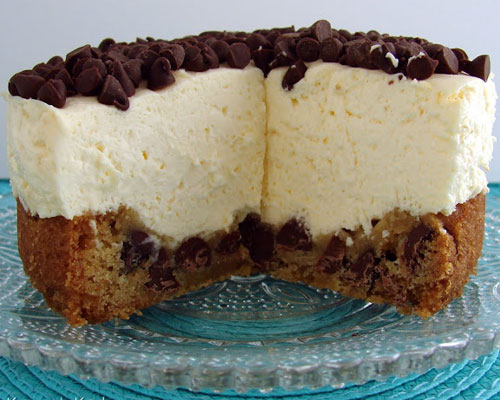 Cheesecakes need not be difficult. Here is our easy 3 step cheesecake recipe for you to try today:
Ingredients :
Yield : 8 servings
2 8 oz Pkgs cream cheese-softened
1/2 c Sugar
1/2 ts Vanilla
2 Eggs
1/2 Mini semi-sweet choco chips
Graham cracker crust
Directions :
Beat cream cheese, sugar and vanilla at medium speed until well blended. Blend in 2 eggs.
Stir in chocolate chips then pour batter into graham cracker pie crust (you may sprinkle 1/4 c mini semi-sweet chocolate chips on top if you desire) Bake at 350F for 40 min, or until center is almost set. Cool.
For best results refrigerate for 3 hours.
Don't miss this awesome recipe for making a delicious japanese cheesecake.