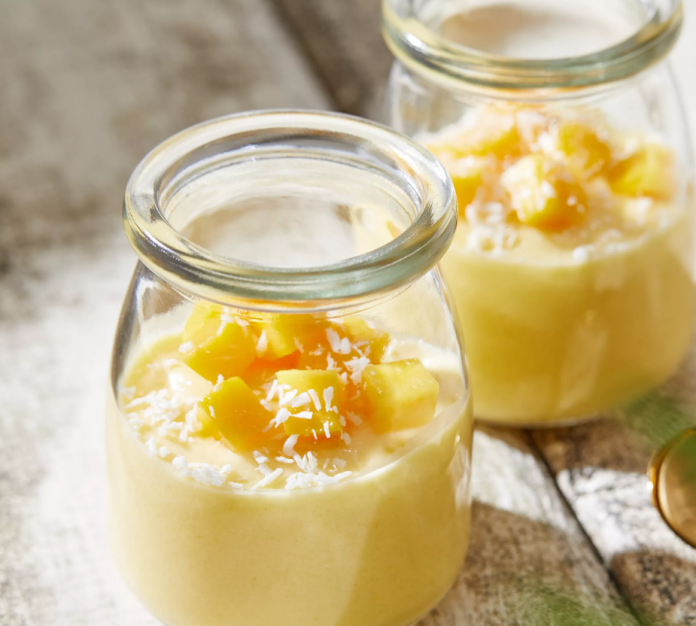 Mangoes are perfect for no-cook desserts. Made with a blend of chunks of fresh or frozen mango with light coconut milk, this tropical flavor is sure to be a special treat.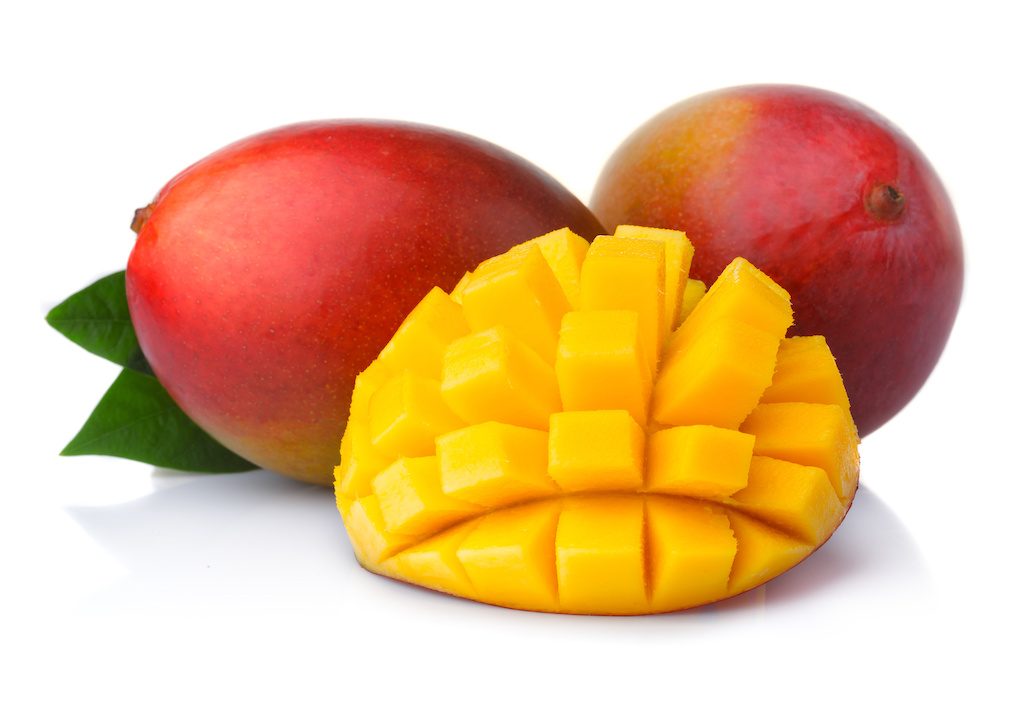 Ingredients:
2 teaspoons unflavored gelatin
1/3 cup boiling water
2 cups fresh or frozen mango chunks (16 ounces/453 grams), divided (see *NOTE)
1 cup (240 milliliters) light coconut milk
Honey, to taste (optional)
1/3 cup (30 grams) unsweetened shredded coconut, for garnish
Method:
In a medium bowl, cover the gelatin with the boiling water and immediately stir until it's dissolved.
In the pitcher of a blender, combine 1 1/2 cups (12 ounces/340 grams) of the mango with the coconut milk and blend until smooth. Add honey to taste, if desired, and blend to incorporate. Add the gelatin mixture to the blender and pulse a few times to combine.
Divide the mixture among six (6- to 8-ounce) ramekins or jars. Cover and refrigerate until set, about 3 hours.
Finely dice the remaining mango. Top each cup with a sixth of the diced mango, sprinkle with the coconut and serve.
*NOTE: If using frozen mango, defrost first.
Nutrition Information:
Per serving (about 1/2 cup)
Calories: 76; Total Fat: 3 g; Saturated Fat: 2 g; Cholesterol: 0 mg; Sodium: 4 mg; Carbohydrates: 12 g; Dietary Fiber: 1 g; Sugar: 11 g; Protein: 1 g
This analysis is an estimate based on available ingredients and this preparation. It should not substitute for a dietitian's or nutritionist's advice.