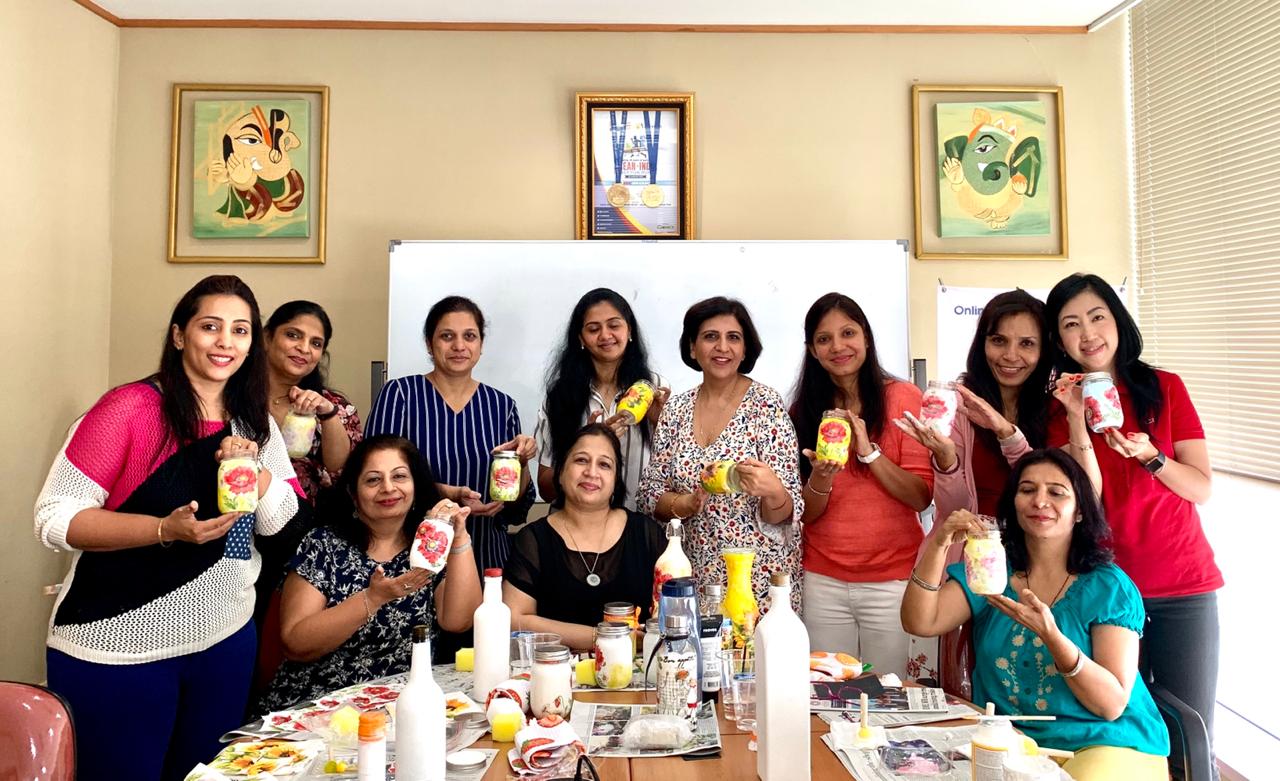 On the 30th November, Indoindians Decoupage Workshop with Komal Pamnani was held at held at the India Club office. The participants were guided step by step to learn this craft and add their own artistic touch to their creations.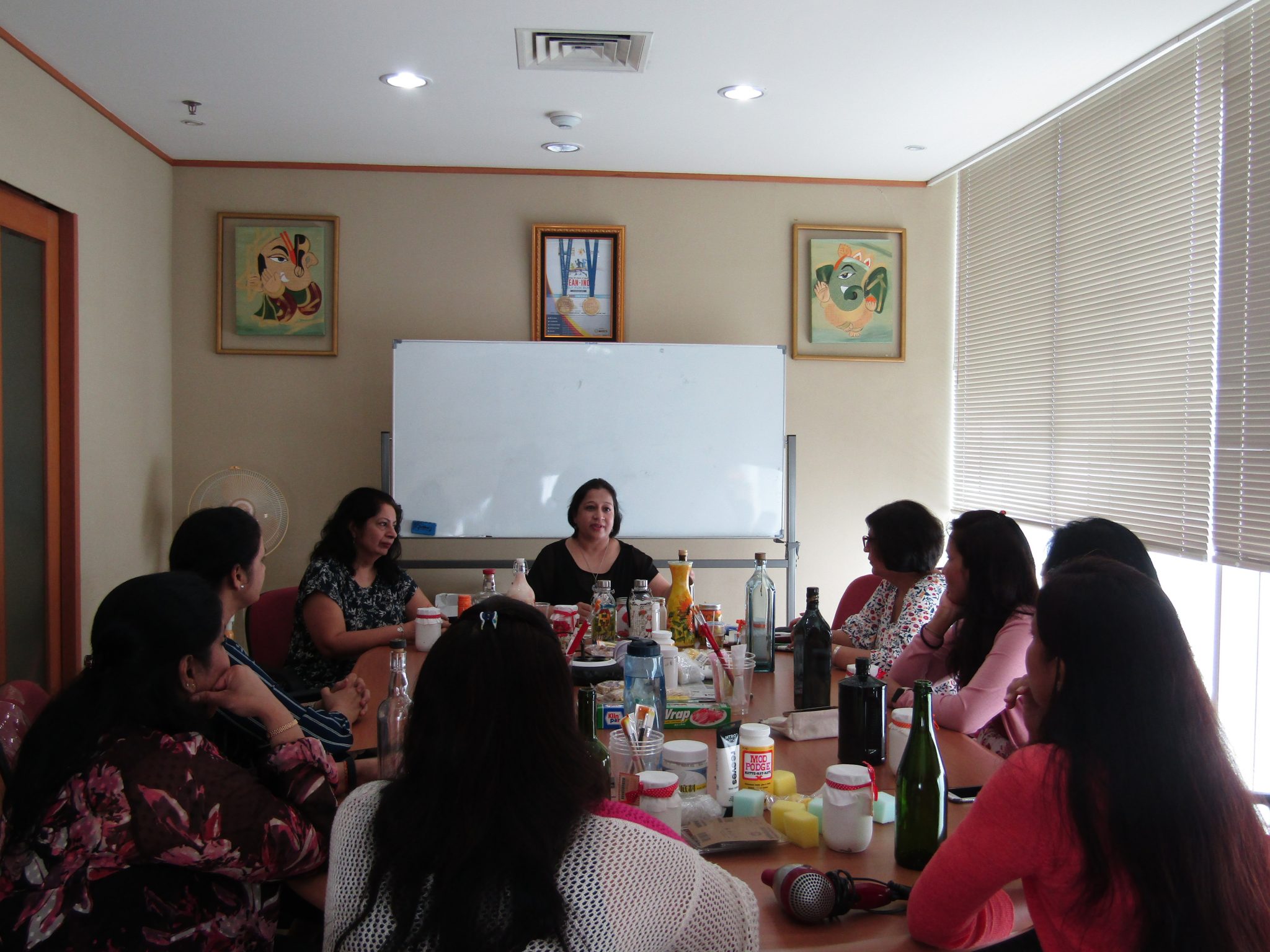 To begin, Komal Pamnani made sure the participants had all the tools and equipment ready. Specific tools used to make decoupage were Gesso white paint, Mod Podge glue, painted tissue or gift wrap paper, brush-stamp shaped foam sponge and bottles.
Komal shared tips based on her experience, "Some of these materials are very ideal to make decoupage work. Thin tissue paper is ideal to be used, as it is softer to use and does not create an unnatural finish. Glue used in decoupage work is also particular, as it can make the artwork last longer. Which is why buying materials is extremely important for decoupage". The participants made their decoupage projects with medium-sized jam jar and wine bottle.
Each aspiring crafter followed the instructions in a very enthusiastic manner during the workshop. Komal was particularly clear and detailed in her instructions.
After explaining the methods, the participants painted the bottle with Gesso white paint, which is then dried. The next step is to apply the paper motif using a wet tiny brush dipped from water to cut the image. It is then glued to the jar.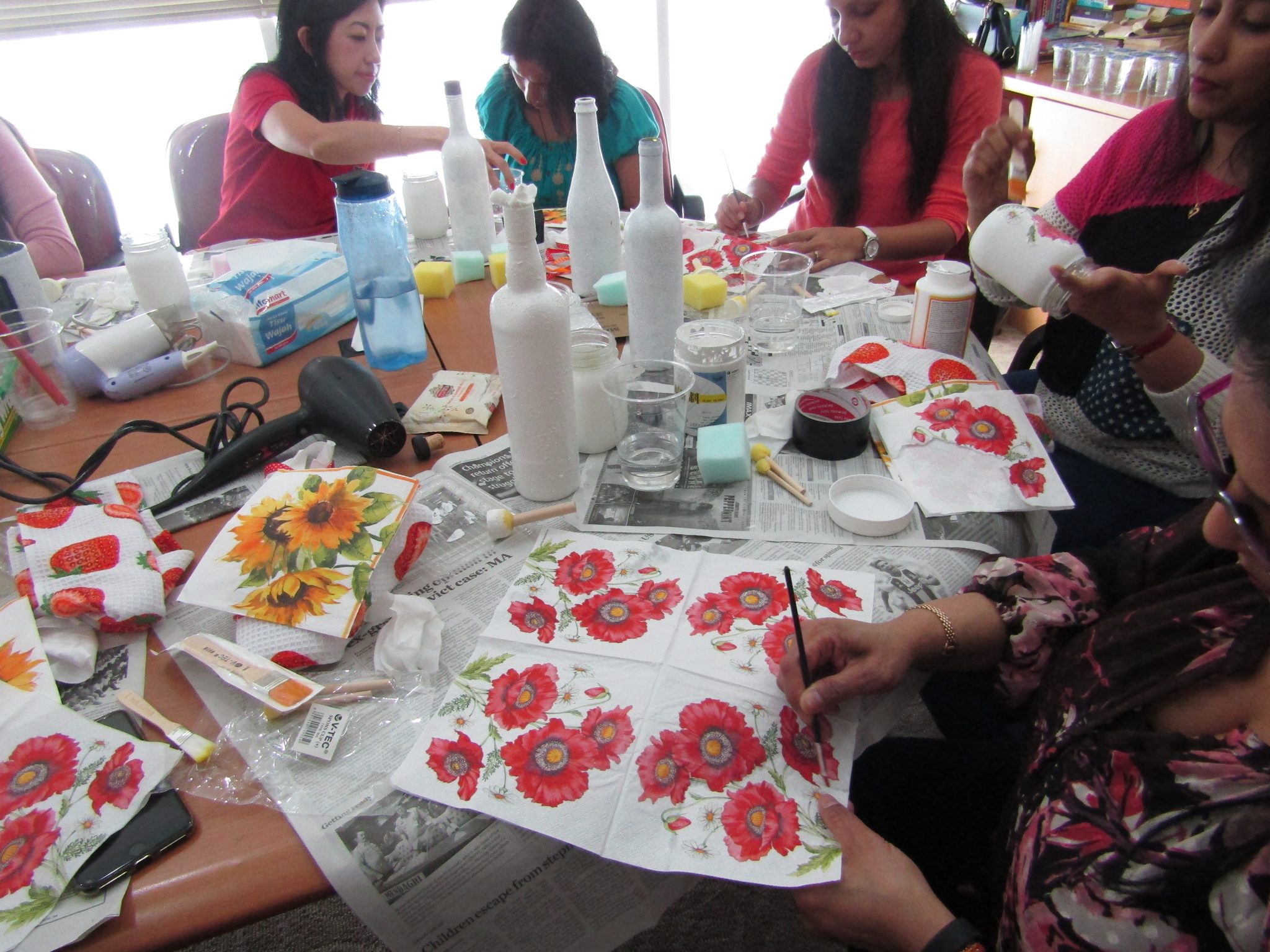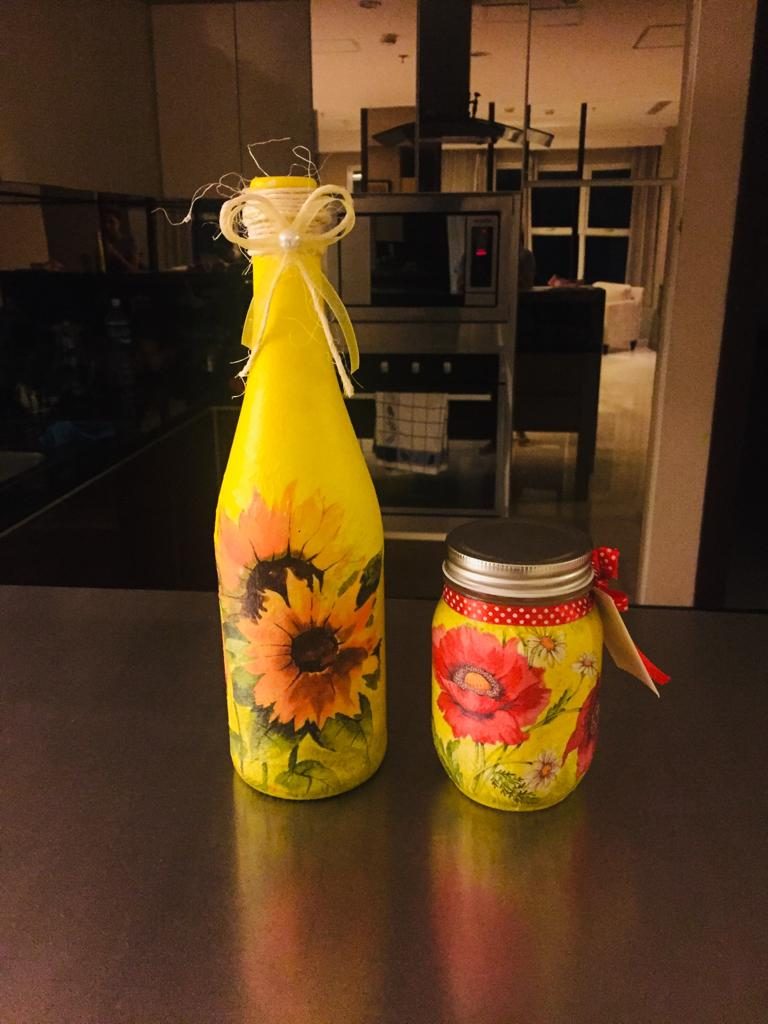 Besides explaining the, she also shared some tips for the artwork matches the desired result.
At the end of the show, many of the participants showed their appreciation and satisfaction for joining this workshop. Watch the video interview below: