Bali really offers an endless list of things to do during your holiday. In addition to the exotic beaches or affordable spa treatments, Bali is also a lovely place for adrenaline junkies. Its natural landscape allows thrill-seekers to do extreme sports and activities.
Here are heart-pumping activities that you can do in Bali:
Flyboarding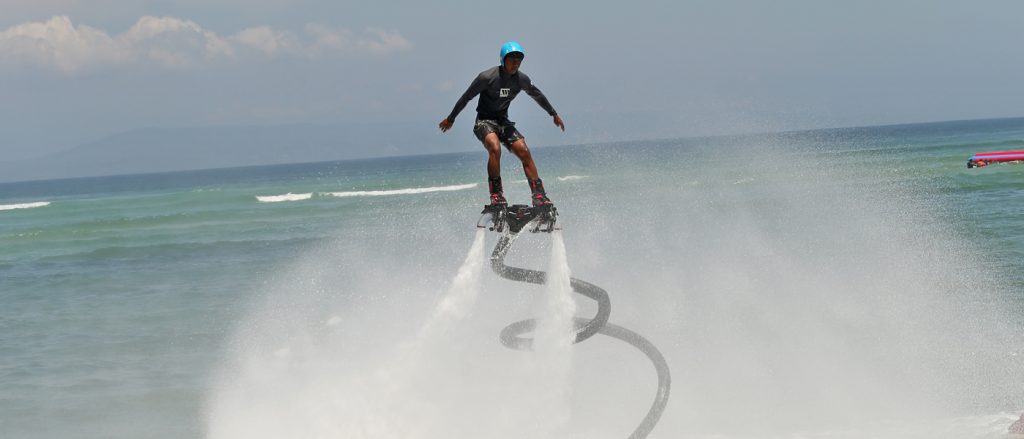 Have you seen Iron Man movies? It is so cool when Iron Man takes off from the ground with the gadget on his feet and back. If you've ever dreamed to do this, you can do it at Tanjung Benoa beach, Bali. However, you won't be flying from the ground—you will be flying from the water.
This extreme activity was invented by a former jet-ski champion, Franky Zapata. The sport combines a surfing board and a jet-ski motor. You will be wearing a boot attached to a surfing board with a hose connected to a motor (usually from a water vessel). With a special board that is powered by 200 pk water pressure, you will soon be able to hover and fly above the water. Enjoy the exciting sensation of standing 15 meters above the sea!
Bali Apollo Dive and Water Sport
Address: Jalan Pratama 70, Tanjung Benoa
Phone 08123800147
Cliff jumping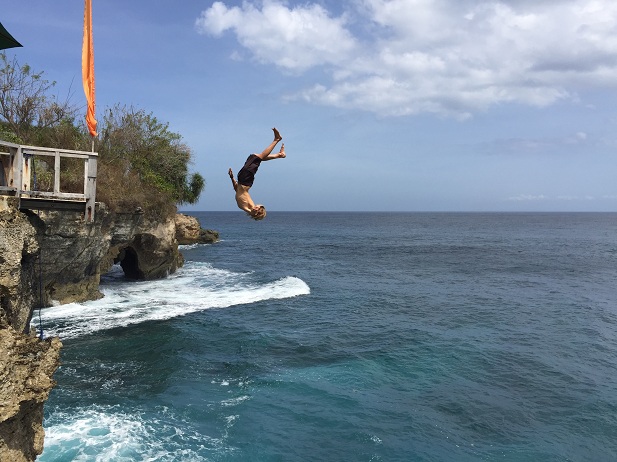 How about jumping from a cliff to blue water below you? Sounds fun, eh?
You can do this extreme activity at Mahana Point, a little cliff bar at Nusa Ceningan. Here you can jump from the cliff, freely, without ropes and safety equipment whatsoever, just like a bird. It does take courage to do that, but as an adrenaline junkie, you must be challenged to do it, aren't you? Well, if it looks too terrifying for you, you can always just sit and chill at the bar while sipping some good cocktails.
Address: Jalan Raya Ceningan, Lembongan, Bali
Water Tubing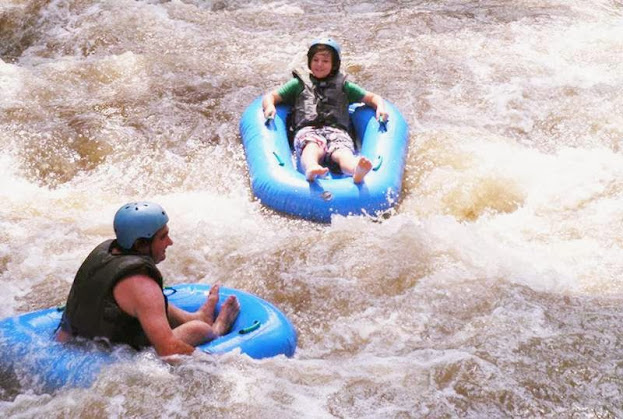 Water Tubing is slightly similar to rafting. It uses rafting boat that can only fit 2 persons at one go (sometimes you really need to raft alone in an inflatable doughnut-shaped water tube). You'll go with the stream as you grip tight to the tube, enjoy the adrenaline-rushing moments as you flow with the rushing river water.
Address: Bali River Tubing, Jalan Jenderal Sudirman 3 Pertokoan, Korem, Denpasar
Phone 0361-248223
Paragliding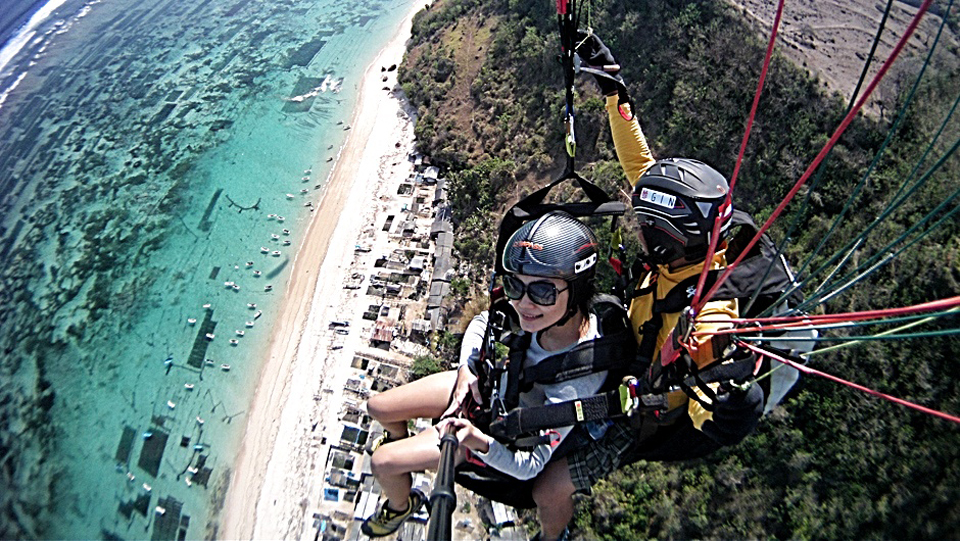 Paragliding in Bali means you will be presented by breathtaking view of sea, cliffs, temples, and beach while soaring in the sky. Although paragliding is not as popular as other sports in Bali, but the beautiful view of Bali will make your paragliding experience unforgettable. The best time for flying is between April to October.
Address: Paragliding in Nusa Dua, Jalan Gunung Payung, Kutuh, Bali
Phone 08123916918
Paddle Surfing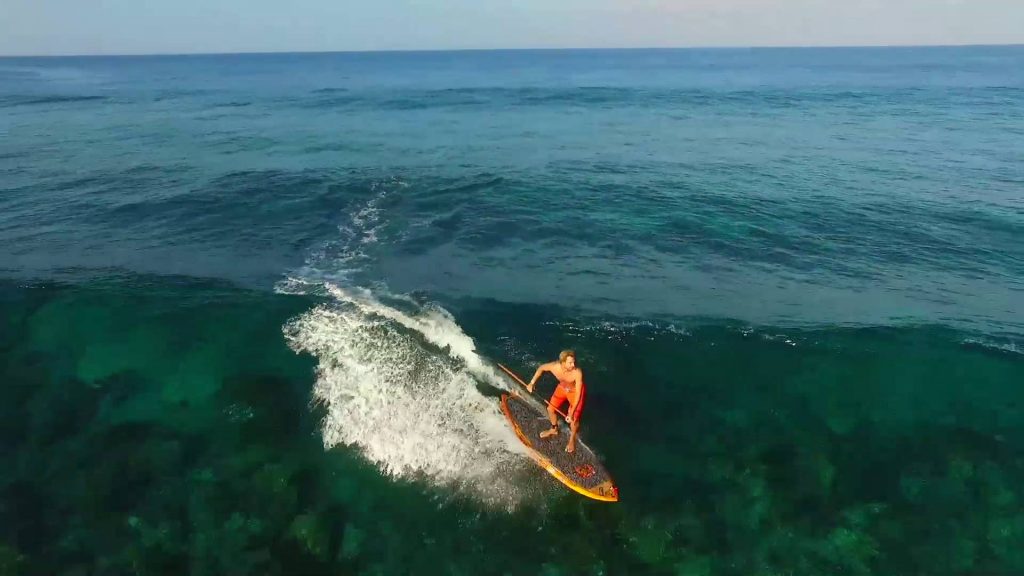 Paddle surfing or Stand Up Paddle (SUP) is one of the most interesting activities you can do in Bali. With a longer and wider surfboard, you need to stand up on the board and paddling. It seems easy, but it actually demands balance and core strength. If you do paddle surfing, you'll be able to chase bigger waves at a faster speed.
Address: Bali Stand Up Paddle School, Jalan Cemara 4B, Sanur, Bali
Phone 081338235082
Diving with the sharks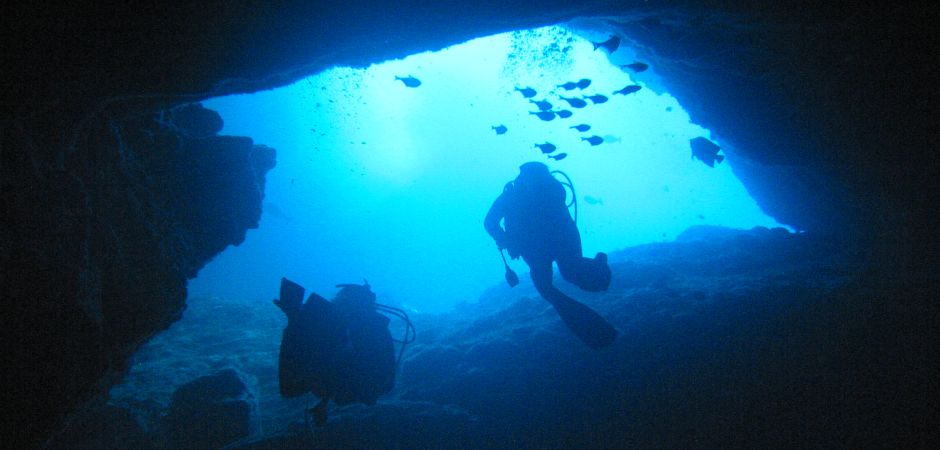 Do you want a more thrilling and challenging diving experience? In Shark Cave, Gili Biaha, Bali, you can dive with sharks in an underwater cave.
As a form of technical diving, this sport requires highly specialized breathing equipment, intense training, and may even pose high risk and dangers. That is why if you want to go diving at Gili Biaha or other diving spots nearby, you need to have at least 50 diving experiences due to its depth, low temperature, and strong current.
Contact: Geko Dive Bali, 0363-41516