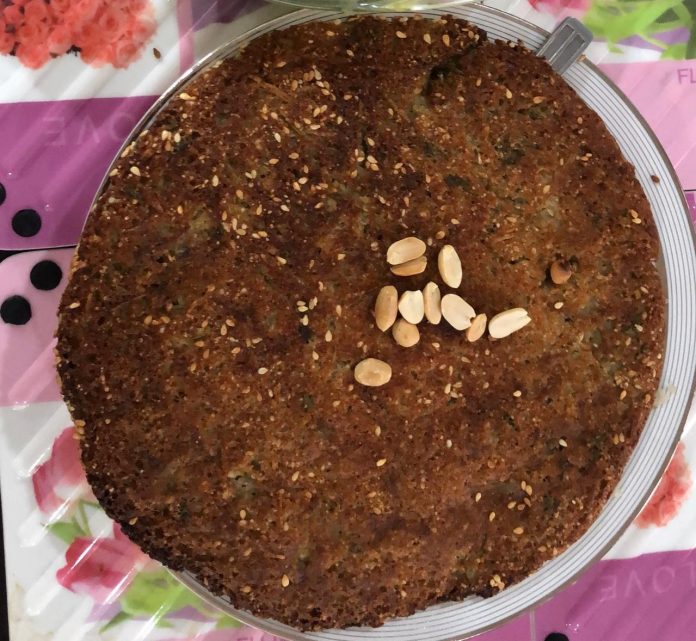 Since its nearing Navratri celebration, the time of fasting has come. Whip out your pans and try out our farali handvo recipe!
Farali Handvo is a traditional Gujarati dish that is made with different kinds of lentils and rice. It is usually eaten during wheat fasting, for it is a lentil vegetable mixed savory cake. Not only that, but this dish is also healthy for the cooking process requires very little oil.
Ingredients:
1 cup. Barnyard millet/ Samak ke chaval/ Moriya
1/4 cup saboodana
1/4 cup. Rajgira aata
1/2 cup. Dahi/yogurt
1 cup.Grated potato or bottle gourd /lauki
1 Tbsp sesame seeds
1 tsp jeera
Ginger and chilly paste according to taste.
Salt to taste
Eno or soda bi carb( 1/4 tsp)
Grind moriya and saboodana like powder. You can store this.
Method:
When you want to make mix all ingredients (except sesame and jeera)
Don't squeeze out water from Lauki.
Heat a thick pan, pour 2 tbs oil, add jeera and sesame. Spread it out and pour the batter.
Keep in the oven at high. With this quantity of batter you can make 2 thin ones. It will be crispy and nice. If you want softer then make one.
shared generously by Geeta Taunk