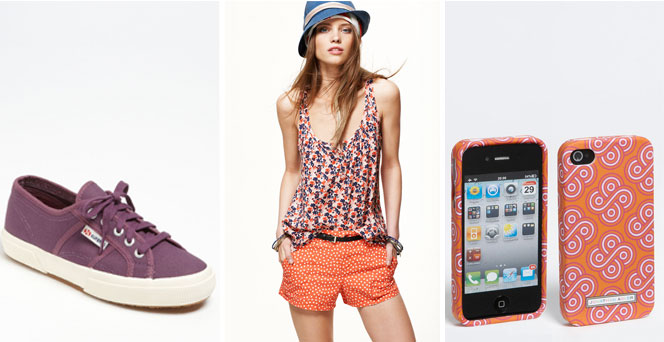 I just finished an 8.01km run with a pace of 5'39″/km with my Nike + GPS app. One really cool thing is every time someone 'likes' my post I get a cheer in my headphones!' was my friends status update. Wearable, real time technology is here and not just reserved for the likes of James Bond anymore, says Poonam Sagar.
---
According to Wikipedia, 'Wearable technology is clothing and accessories incorporating computer and advanced electronic technologies. The designs often incorporate practical functions and features as well as making a statement or establishing a technological look.' Technology has moved beyond wireless and portable to wearable.
The race to towards smaller, cheaper and faster gadgets as well as the imagination and ingenuity of people has taken us into a new realm of portability backed personalization. The power of constant online connectivity has become a key ingredient in a new formula for combining Fashion, Function and Fun. New ways to wear technology are affecting everything from the health care field to the halls of academia to the catwalk.  The result is an emerging breed of fashion accessories, lifestyle enhancers and modern tools for the workplace.  Jackets with built-in GPS functions or solar panels, Bluetooth communication gloves or jerseys that monitor your heart rate, measure sportive performance are no longer dreams of the future.
Fashion designers are incorporating tech elements into fabrics to give clothes a modern edge with the possibility and potential of the conventional predominately 'hard' products to become 'soft,' 'flexible' and 'invisible. Now with real time connectivity to social networking sites, 'look at me' syndrome is further promoting wearable technology. It's a cultural and technological time when the ubiquitous nature of tech means that people interested in the fusion between portable circuits and fashion can now wear what's "smart" and what computes.
BodyMedia, Inc., a company produces gadgets that monitor such important health data as calories burned, dietary intake, and duration of sleep. CuteCircuit made headlines in 2006 with its "Hug Shirt", in which sensors, set off by the heat of skin, touch and your heartbeat, "give a hug" to another person. German-based company, Sensosolutions, has come up with a compact way to measure the level of grip pressure in the form of the SensoGlove, the worlds first digital golf glove. It is a high quality leather golf glove with four tiny sensors sewn into it, which read the users grip pressure 80 times a second and a computer analyzes the readings and displays the results on a sweat-proof 1.2-inch LED digital monitor located on the back of the glove.
My friends status update was a result of Nike+ GPS iPhone App for iPhone and iPod touch. A predominately a GPS app that allows you to visually map your run in addition to monitoring time, pace, distance and calories burned. An added bonus is that if you happen to get lost, you can tap the screen to see your current location. Another innovative product is a GPS technology and head-mounted display into a set of ski goggles named Transcend. A tiny computer gathers information from a number of onboard sensors and provides location, speed, altitude and temperature information to the wearer via a micro-LCD display inside the goggles. There are the hearing aids, pace-makers, tiny radios and music players, Bluetooth earphones, eyewear with built-in screens, wrist PDAs; the list is seemingly endless.
Breakthroughs in miniaturized electronics and high-capacity batteries have opened up new possibilities. Wearable technology will not merely gather data (be it environmental, biometric, etc.), but also communicate this data to other wearables, the environment, nearby objects, and mobile software. Collaboration between fashion designers, interactive designers, and software and hardware engineers will result in not merely technically sophisticated but also aesthetically pleasing products.
by Poonam Sagar