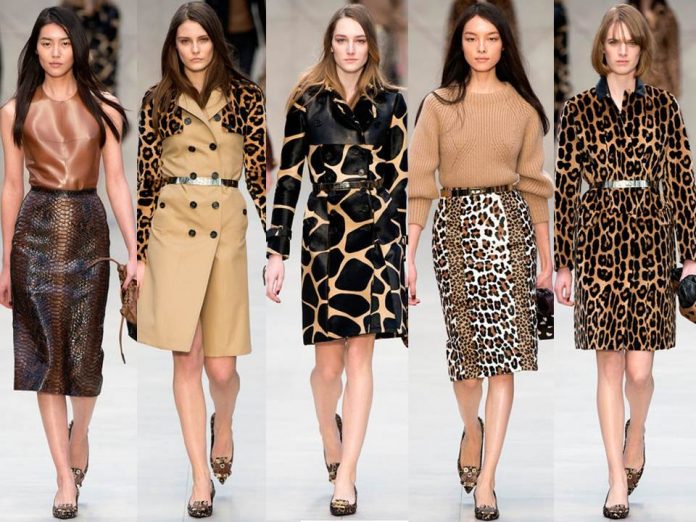 Animal prints are back! The appearance of animal prints on numerous fashion editors during fashion week confirms that it's officially a trend. Wearing animal prints is quite tricky, as it can be a hit-or-miss situation. Avoid the misses by following these fashion tips and tricks to mastering animal print outfits!
Here are the rules to wearing animal prints:
Choose Classic Shapes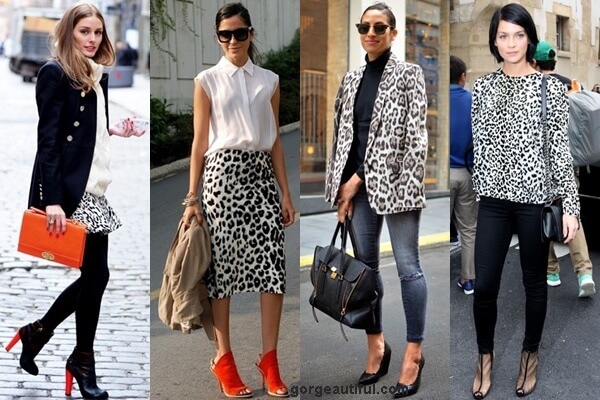 Source: gorgeautiful.com
Although animal prints are wild and busy, you can still find ways to make it look elegant. To do this, you will need to stick to clothes with clean and classic lines like leopard shirtdresses, pencil skirts, a cashmere cardigan, a zebra trench, a tiger sheath dress, or python pumps. Try not to wear animal prints that are fussy, frilly, sparkly, shiny, teenage-trendy or skimpy.
Solid colors Are the Way to Go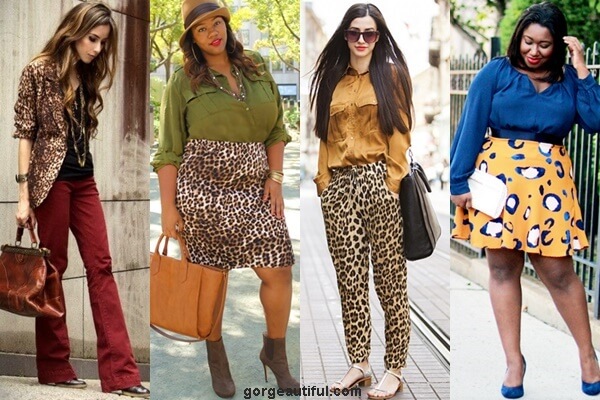 Source: gorgeautiful.com
Rather than use busy prints to create a clashing of prints, it's better to stick to solid colors. That way, the focus will stay on the animal prints itself. Pair the animal print with solid neutral colors like white, black, brown, khaki, camel or taupe to stay on-theme of the natural colors found in animal prints. If you prefer to go bold, then you can choose colors such as red or oxblood paired with leopard prints. Emerald green, orange and denim also options you can wear with animal prints. For a sexy look, wear animal prints with red tones, in particular burgundy shades.
Wear Minimal Accessories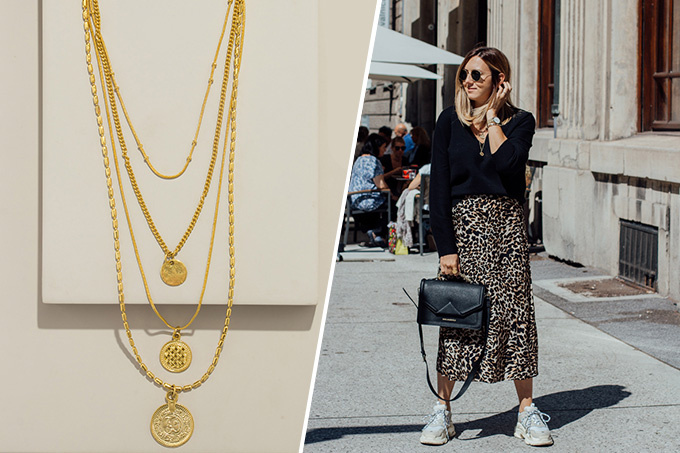 There is a popular saying in fashion: Less is more. In the case of animal prints, less truly is more. Because it's already the focal point, wearing heavy, glitzy jewelry will only overcomplicate your look. To make sure you don't go overboard, look in the mirror before you go and make sure your accessories earrings, necklaces, bracelets and belts and shoes complement your animal print, not compete for attention. If it does, then it's time to take it off.
Start Your Animal Print Collection by Accessorizing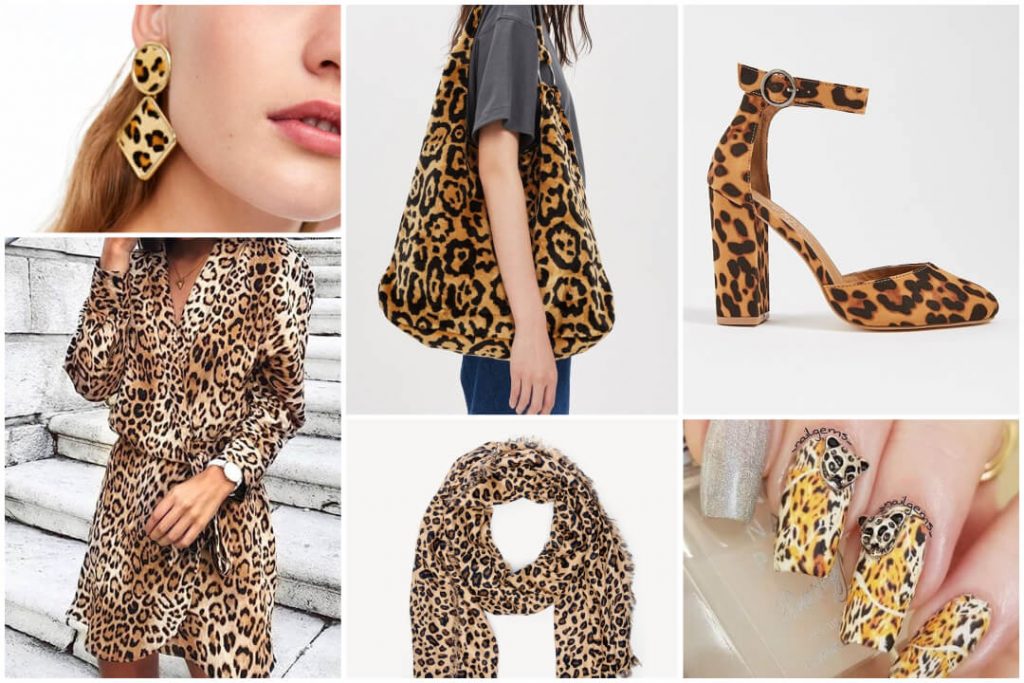 Only just starting on the animal print trend? You can start your collection of animal prints by adding it to your accessory. Tiger-print shoes, a zebra pashmina, a giraffe wallet or a snake-print belt can easily elevate your look from casual to classy. You can even pair a monochrome outfit with an animal-print pashmina or a clutch, or combine animal-print shoes with jeans, skirts, capri pants or dresses.
Wear it According to Your 'Assets'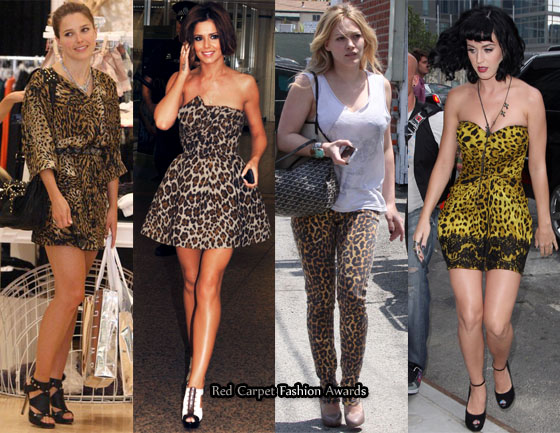 Source: redcarpet-fashionawards.com
Amongst all patterns, animal prints is one of the prints that would add volume and highlight the particular part of the body, which is why you should be very careful when choosing an animal print piece of clothing. Try to assess your body's proportions and figure out what your 'assets' are. The piece of clothing will therefore show off the best part of your figure without showing off what you want to hide.
One Animal at a Time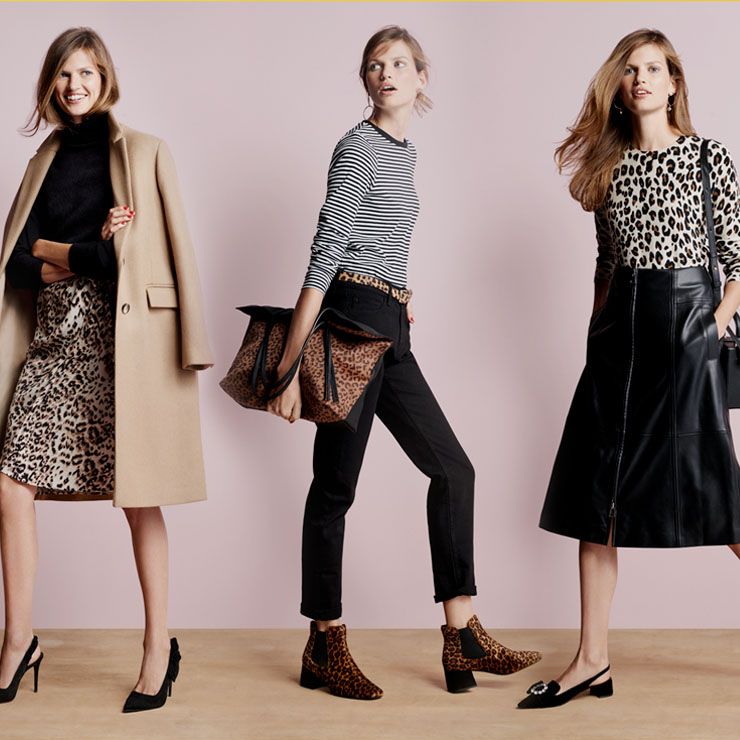 As animal prints immediately take the limelight the sooner you wear it, it would be wiser to limit wearing too much of it. It's a rare event when a fashionista can wear more than one animal print on her outfit, and even then she knows not to wear two different animals. You can match your outfit with your accessories but know to wear only one type of print per outfit. A little bit is chic and sexy, too much is overkill.
Animal print is one of the most difficult prints to pair with, as there are only limited options and it runs the risk of looking overdone. However, it can look classy, elegant, chic or sexy when it is styled right. All you have to do is follow the rules above and you will clearly be a standout in your animal prints!
What do you think of wearing animal print? Do you have any other tips to wear it? Tell us your opinion in the comment section below!