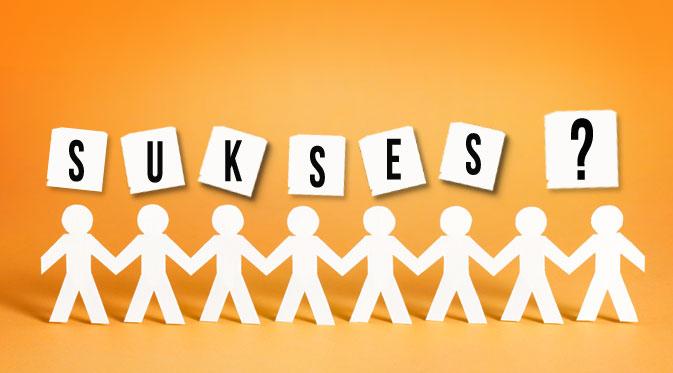 What do the world's top intimate brands like Victoria's secret, DKNY, Spanx and others have in common? Many of these are manufactured in Indonesia at Shyam Lal Uttam's PT Busana Remaja Agracipta (BRA) a top 10 fused garments manufacturer worldwide.
PT Busana Remaja Agracipta was established in 1993 by Uttam in a partnership, specialising in the production of a wide range of underwear and body garments for export markets worldwide such as the USA, Europe and Australia. 'After 1999 I began directly managing the company on a day to day basis following the economic crisis in Indonesia' says Uttam.
---
'We have grown from US$ 3 million to an over US$ 75 million company with 5000 strong staff and 3000 machines exporting to 16 countries' says Uttam with a broad smile, an incredible growth by any standards. From his original factory in Tangerang, which is still in production and also his head office, Uttam also has two manufacturing plants in Yogyakarta in Indonesia and has now diversified to a factory in Bangladesh which is managed by his son, Vijay Uttam, a graduate from Wharton.
The company was also a recipient of the prestigious Primaniyarta export award 2013 by the government of Indonesia, and recognizes the constant and ongoing quality consciousness of successful Indonesian exporters who are then role models for other Indonesian exporters. 'The jury was very impressed by the company's performance' narrates Uttam.
'We successfully compete with China and our success is on account of three key dimensions: Full compliance to buyer needs and all the rules and regulations. Secondly, we have diversified our product range – from intimate wear to sportswear, and finally we are constantly upgrading our technology to foam cup development and bonded garment manufacturing.' The high quality standards are maintained by the in-house research and design unit at PT BRA.
'Hard work with a strategic focus will make you successful' says Uttam 'I come from a middle class service background in India, and it feels surreal when I look back.' He moved to Indonesia as a manager with HMT to do a technical job in 1983 and at the end of his contract was to return to India. As he always wanted management education, he had applied and been accepted at INSEAD France. 'My family did not want to leave Indonesia, so I joined a local businessman, Mr H.M. Mahtani at Wearwel, as a technical consultant for his garment manufacturing company.' and soon became the GM.
He also took the opportunity to follow his dream of management education by doing a management course from Asian Institute of Management, Manila. 'Business education gives insight into total operations of any business and gives you all the right tools. It makes any entrepreneur complete and equipped with the tools to manage his enterprise better' he explains.
Inspired by his stints at Texmaco and Wearwel and with fresh management perspectives, Uttam set up his entrepreneurial venture in intimate wear manufacturing company. 'I was keen to target the developed market and setup the first manufacturing unit with just 120 people and 80 machines in Tangerang.' Uttam with his philosophy of 'learning by doing' also started a trading company with no prior knowledge or experience in 1999. 'I was active in this trading company while my partner handled the manufacturing unit.' During the economic crisis he had to make a choice between the 2 companies and took over the operations of the manufacturing company. He has not looked back since, 'I am now on a fast train' he says 'if a person accepts a challenge, they can achieve and accomplish.'
Uttam believes in honest business practices with adherence to guidelines. He says 'there are 2 types of people – workers and managers. The managers are empowered to identify issues and find appropriate solutions, whereas workers merely follow directions. It is all about adding value.'
He leads by example with a personal approach and through motivating his staff. He encourages them to be in constant pursuit of excellence with integrity. While he has setup stringent systems and standard operating procedures, Uttam believes in being open minded, pragmatic and being supportive of the his mostly young employees. 'Success is meeting self made challenges and to excel. I have always dreamed of an organization where the people are self motivated and dedicated and this is what I have created.'
In line with his beliefs, the company has setup vocational training centers, and trainees are later absorbed as employees based on their capability and compatibility. 'This has been very successful with over 9,000 trainees, 5,400 people who have become employees, and some have even become entrepreneurs.'
For all young entrepreneurs Uttam's message is brief 'Believe in yourself. Do it honestly with no shortcuts.'
A Green Focus
Uttam also has a personal interest in reducing the carbon footprint and being green. 'It started through small steps like recycling all paper, carpooling, switching off lights, and water conservation. The next phase was to change to electronic starters and servo motors that use half the energy from mechanical starters.  We also planted approx 1000 trees till we ran out of land to plant' he laughs. Another green initiative is a solar powered generator of 30KW online and 6KW offline capacity. Buoyed by this success, he plans to set up a rooftop solar powered generator of 1MW in Indonesia this year.
Mental and Physical Health
He balances his hectic business travel and work schedule with family, health and spirituality. Uttam has attended Baba Ramdev, a well known Yoga practitioner in India's, yoga camps and keeps fit through regular yoga at home and exercise at the gym twice a week. 'I go for a detox program every alternate year at the Jindal Naturecure Institute in India and have learned meditation at Sri Si Ravi Shankar's Art of Living camps in Bali.'
Family
Family and relationships are very important to him with quality time for his wife and children. 'While in Jakarta I enjoy spending an hour every evening with my young 2 year old grandson. My time with him is very precious' he says.
Full name: Shyam Lal Uttam
Place Of birth: Jodhpur, Rajasthan, India
Date of birth:  February 1, 1949
Education: Bachelor in Mechanical Engineering from MNIT Jaipur, India1971
Management course from Asian. Institute of Management Manila 1990
Work experience: 
1971 – 1983 Hindustan Mechanical Tools (HMT) Graduate trainee at HMT India in 1971and left in 1983 as Regional Manager in Indonesia,
1983 – 1989 GM in Wearwel Intl.
1991-92 VP garment division in Texmaco Indonesia,
1992-93. GM in Wearwel Intl.
1993 – 2000 Started own Trading Company PT. Kajeco Indonesia
1993 – Current PT Busanaremaja Agracipta (BRA)
2008 – Current Intimate Apparels Ltd in Bangladesh
By Poonam Sagar founder of www.indoindians.com  – a community portal connecting India and Indonesia. She can be reached at poonam@indoindians.com