Just like Bollywood, Korean Wave is spreading like wildfire across the world. The number of Korean dramas and show viewers in Indonesia have been increasing for the past few years, and more and more national televisions acquire the broadcast right from the Korean original broadcaster.
Korean dramas in particular often involve food scenes, or eating scenes that probably have your stomach growling and mouth watering for the food. Although most are simple, comfort foods, they all look amazing and delish. Especially when set during winter, and the character of the drama is eating something hot while it's snowing outside.
Here are Korean dishes that mostly always appear in Korean drama, and where you can try these in Jakarta:
Kimchi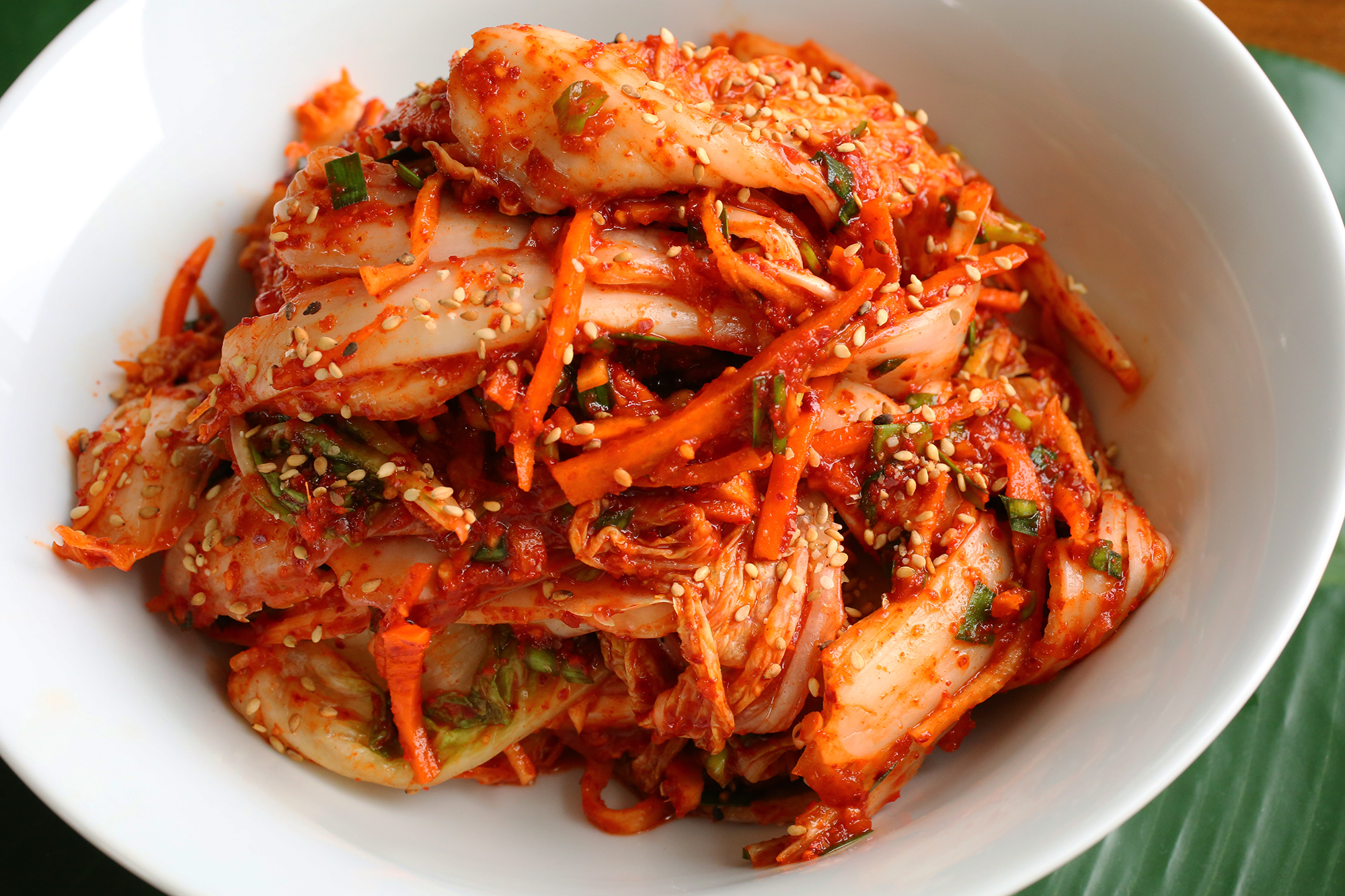 Kimchi is a side dish that always comes with any kind of Korean foods. It is made from vegetables like Chinese cabbage, radish or cucumber and fermented with sour and spicy sauce. Kimchi is also famous for its health benefits, and one of them is to accelerate your metabolism.
Where to buy in in Jakarta: if you dine in authentic Korean restaurant, kimchi is a complimentary dish. It is also available in major supermarkets like Lotte Mart or All Fresh.
Ramyeon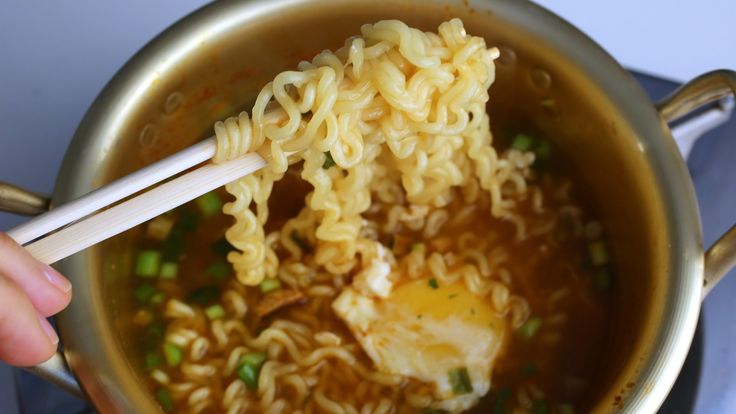 Who doesn't like noodles? Ramyeon is just like Indomie or Maggi Instant noodles. What makes it looks more delicious is that in Korean drama, people eat it directly from the small pot that is made specifically for ramyeon. The slurping sound and how they eat it with kimchi are probably the reason why ramyeon looks way more appetizing than regular instant noodle that we know.
Where to try it in Jakarta: mostly major supermarkets in Jakarta sell instant ramyeon. There are many flavors available such as spicy mushroom, seafood, kimchi, and even cheese.
Bibimbap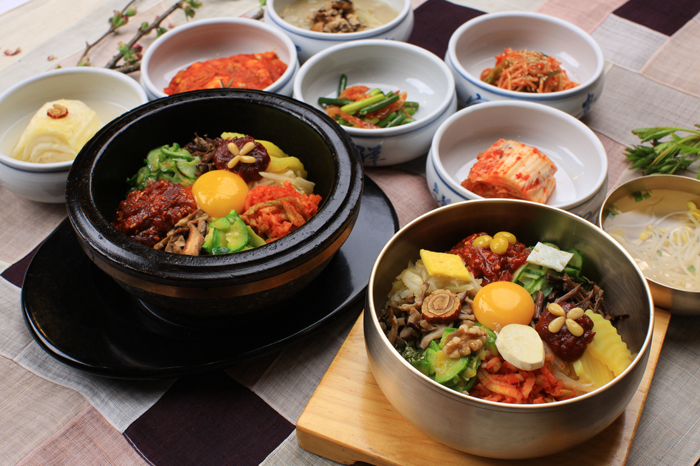 Bibimbap is Korean rice dish consisting of rice, vegetables, stir-fried meat, egg and gochujang (chili paste). Sometimes bibimbap is served in one big bowl where all the side dishes are mixed in, and sometimes the side dishes are served separately in smaller bowl. Whatever the serving style is, bibimbap tastes amazing when you mix all of the dishes. The more gochujang the merrier!
Recommended restaurants with the best bibimbab in Jakarta:
Mujigae, Kemang Village (Lippo Mall) level 3, Jalan Pangeran Antasari Kemang, South Jakarta
Jjang Korean Noodle and Grill, Jalan Wolter Monginsidi No 39 Senopati, South Jakarta
Tteokbokki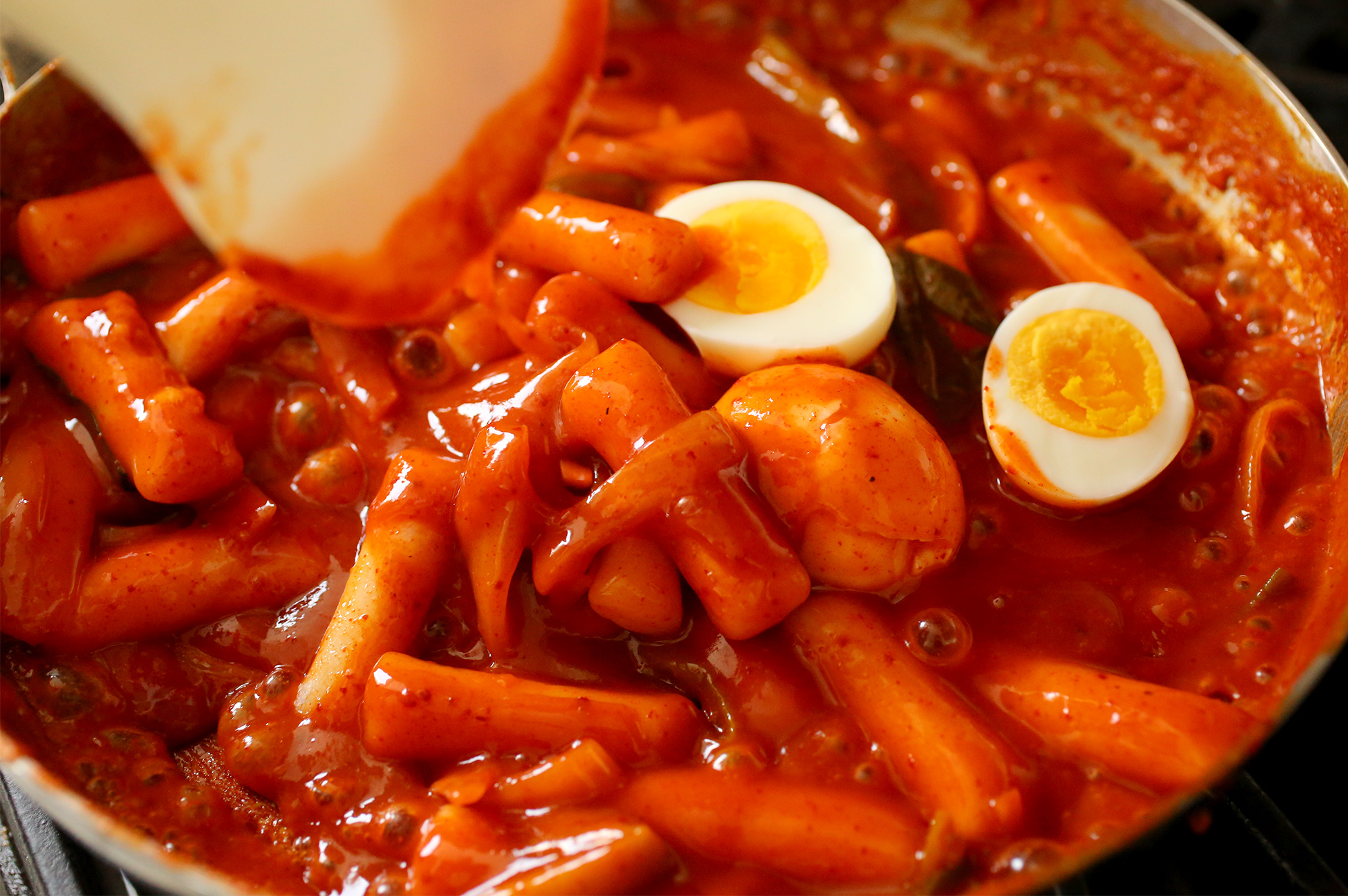 This is probably one of the most favorite snacks in Korean drama. Usually, the character will go to a pojangmacha (street food tents), and have a plate of sizzling hot tteokbokki and a bottle of soju. Tteokbokki is made from rice flour and then mixed in a red spicy sauce. It is all-time favorite Korean snack, and everybody just loves it!
Where to try delicious tteokbokki in Jakarta:
School Food Blooming Mari, Lotte Shopping Avenue 3rd floor, Jalan Prof Dr Satrio South Jakarta
Jjajangmyeon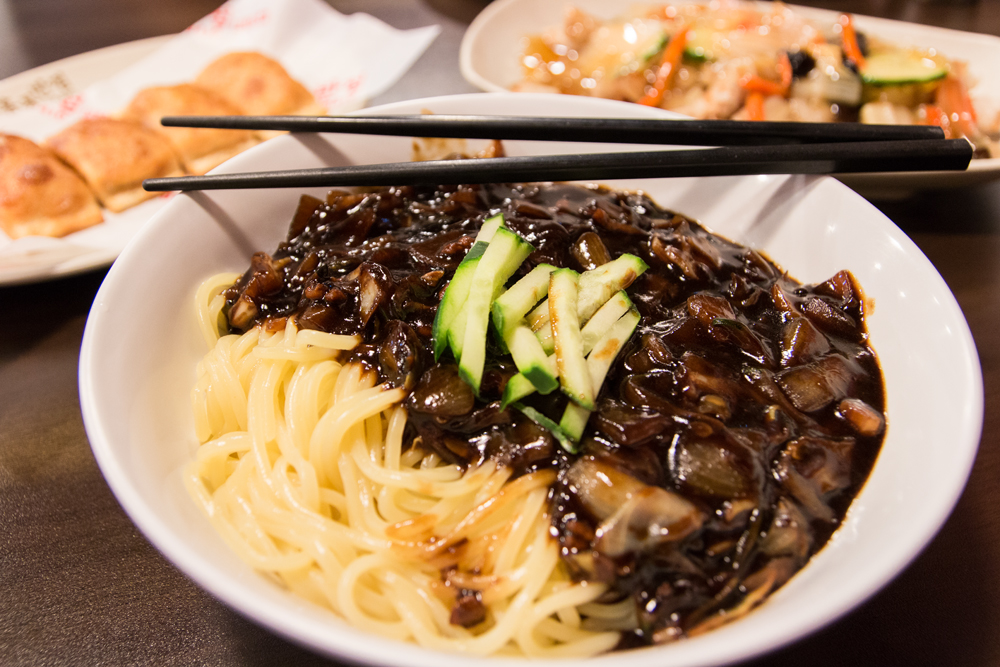 It's almost impossible to find a title of Korean drama where the characters never have jjajangmyeon. Jjajangmyeon is a dish made of noodle, black soy sauce, vegetables and chunks of pork or beef (and sometimes seafood). Usually, jjajangmyeon is served along with radish kimchi.
Where to try this in Jakarta:
Legend of Noodle, Jalan Senopati No 81 South Jakarta
Korean BBQ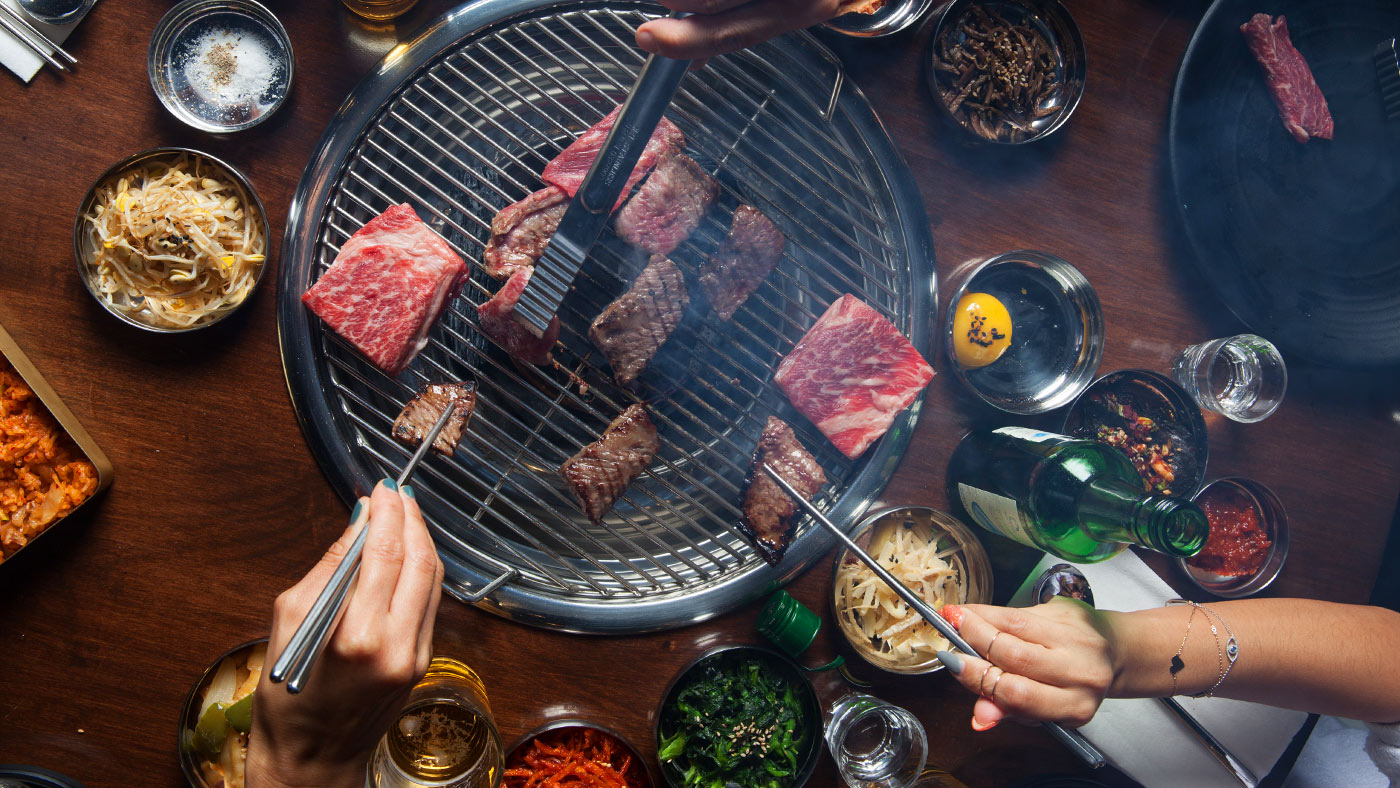 Usually, in Korean drama, the characters grill marinated pork belly (samgyeopsal) or big intestines (gopchang), dip it in the sauce, and wrap it in a perilla leaves with kimchi, radish and garlic. Besides pork belly, ribs and beef are also common main ingredients of Korean BBQ. Korean BBQ is perfect to be paired with a cold glass of soju.
Where to try Korean BBQ in town:
Bulgogi Brothers, Lotte Shopping Avenue 3rd floor, Jalan Prof Dr Satrio South Jakarta
Chung Gi Wa, Kota Kasablanka UG, Jalan Casablanca Raya, Tebet, South Jakarta
So, which one do you want to try the most? And if you have, which one is your favorite???