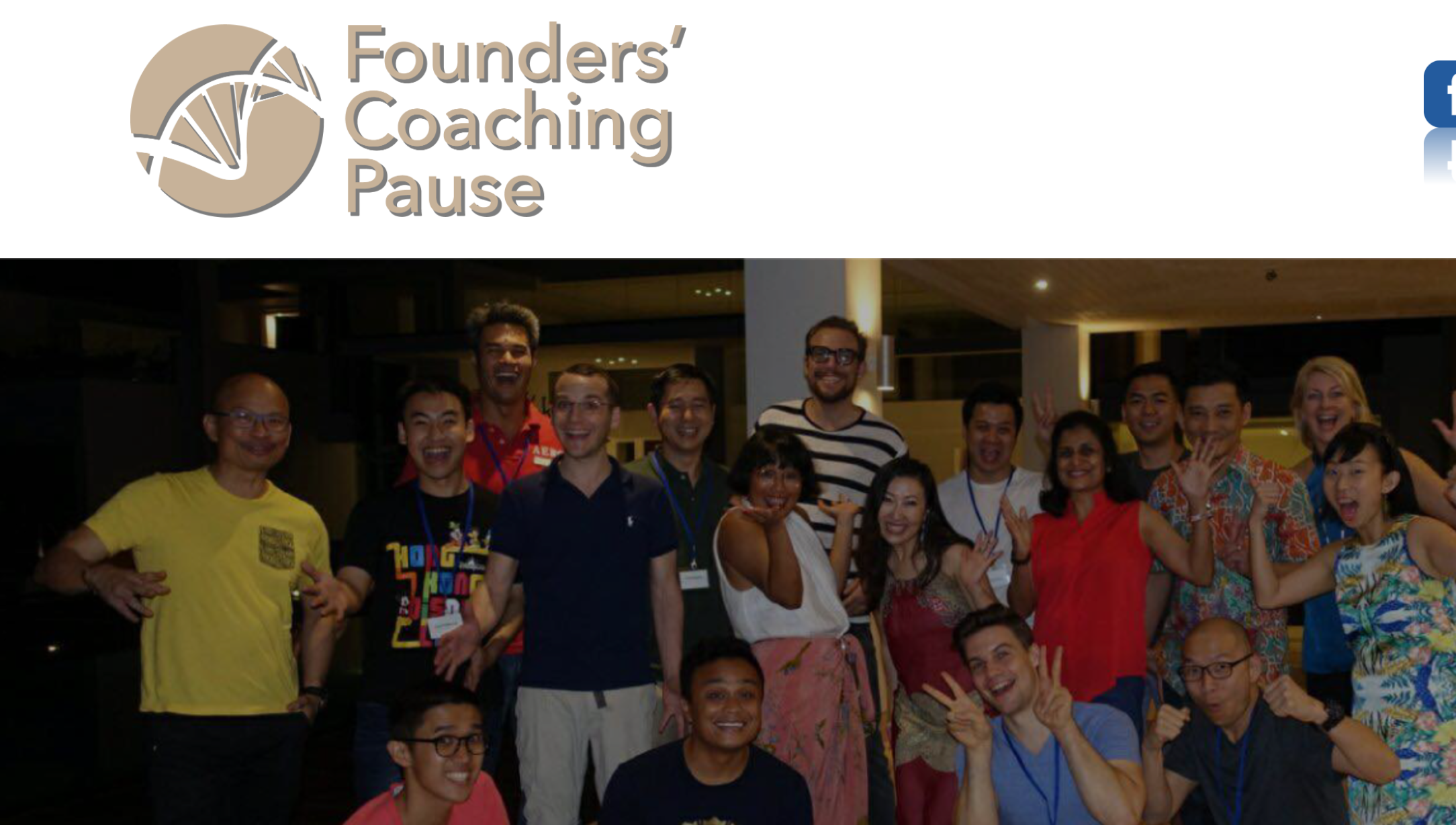 Our goal is to develop a tech startup coaching ecosystem for Southeast Asia, starting with Indonesia. We will kick-off with a 3-day entrepreneurs' leadership program "Founders Coaching PAUSE" to take a moment to PAUSE and reflect on self-leadership and the leadership of others. This 3-day program aims to create alignment between coachees and coaches, as they will be embarking on a journey together over the next year.
A brief background on FCP:
Awaken Group, Entrepreneurs Institute and Monk's Hill Ventures are running Founders Coaching Pause (FCP) in Bali on Feb 9-12, 2017. This is our 3rd run and we have had some of the hottest tech startups participate.
This program is built to help founders prepare for the transition as they build & scale their businesses and it's open to Founders/ CEOs of a company with over 50 employees.
It started with a 3-day intensive retreat that is designed for founders to take a moment to 'pause' and reflect on self-leadership and the leadership of others in the company. The retreat aims to help participants discover their life purpose and personal values as they go through their startup journeys. Afterward, the program continues with a monthly meeting for a year among participants to share & learn about each other's startup challenges & solutions and to grow from the experience. The end goal of FCP is to help create a network of mentors/ coaches for entrepreneurs & to help develop the tech ecosystem in Southeast Asia.
Please see the agenda attached to learn more about the program. 
The price per person is IDR 25million including accommodation, food & all inclusions listed in the agenda (not including airfare). The venue is at Uma Sapna Villa, a private villa in Seminyak. 
For further details & to hear testimonials from past participants, please go to: coachingpause.org
Please contact Fiona Budihardja at fiona@monkshill.com to secure your spot or if you have any questions.