Quiet, serene and, peaceful are probably adjectives that perfectly describe free diving.
Free diving is the sport of diving while the  diver descends on a single breath of air, holding his/her breath. Many divers or swimmers would have practiced freediving – every time you hold your breath and swim underwater you are actually freediving!
It is also considered as a competition oriented activity. Unlike snorkeling and skin diving, the main goal is to spend as much time underwater as possible. Freediving is also about familiarity, ease, relaxation and energy conservation.
To learn to freedive, you need to find a competent and patient instructor who will guide you through the selection of your gear and who can introduce you to the basic elements of the sport in a step-wise, confidence-building fashion.
If you want to learn how to freedive, here are freediving courses you can join in Indonesia:
Let's Freedive

Let's Freedive is an organization to teach, train, and develop freediving activities in terms of introduction, education, competition, or fun. In Let's Freedive you will learn how to enjoy the ocean in one breath safely and comfortable to help you stay longer underwater. The instructor in Let's Freedive is qualified and has dived to more than 40 meters underwater and hold breath for almost 5 minutes. He is also AIDA (Association International Development of Apnea) certified, so you can trust your freediving course to him.
Contact:
Freedive course: Jason Hakim (081294697969)
Ousia Free Diving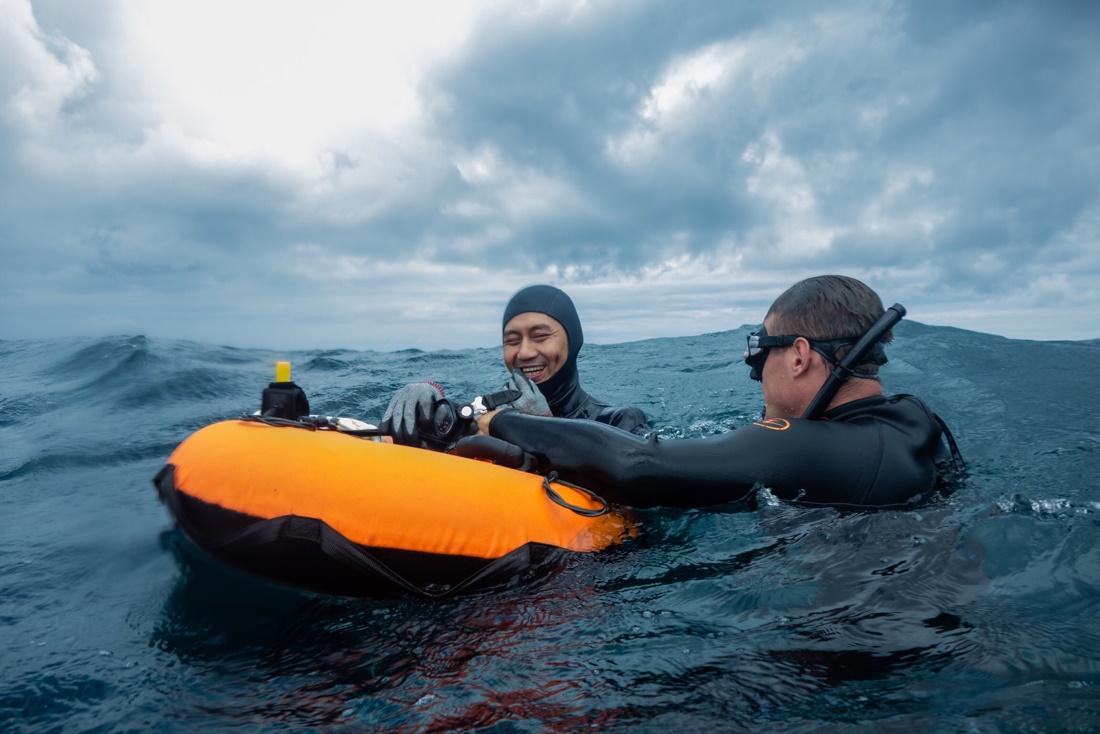 This academy is working closely with AIDA International and Apnea International. The trainings in Ousia Free Diving focus on the fundamentals and deep understanding of freediving. Courses available in Ousia are AIDA International courses, Apnea International courses, and other non-certification courses.
Address:
Rasuna Office Tower, 4th floor podium, Unit TO-07, Jalan Taman Rasuna South, Kuningan South Jakarta
Contact person: Joshua Surjo (0811-907-594)
Email: yoshua.surjo@gmail.com
http://www.ousiafreediving.com/
Freedive Gili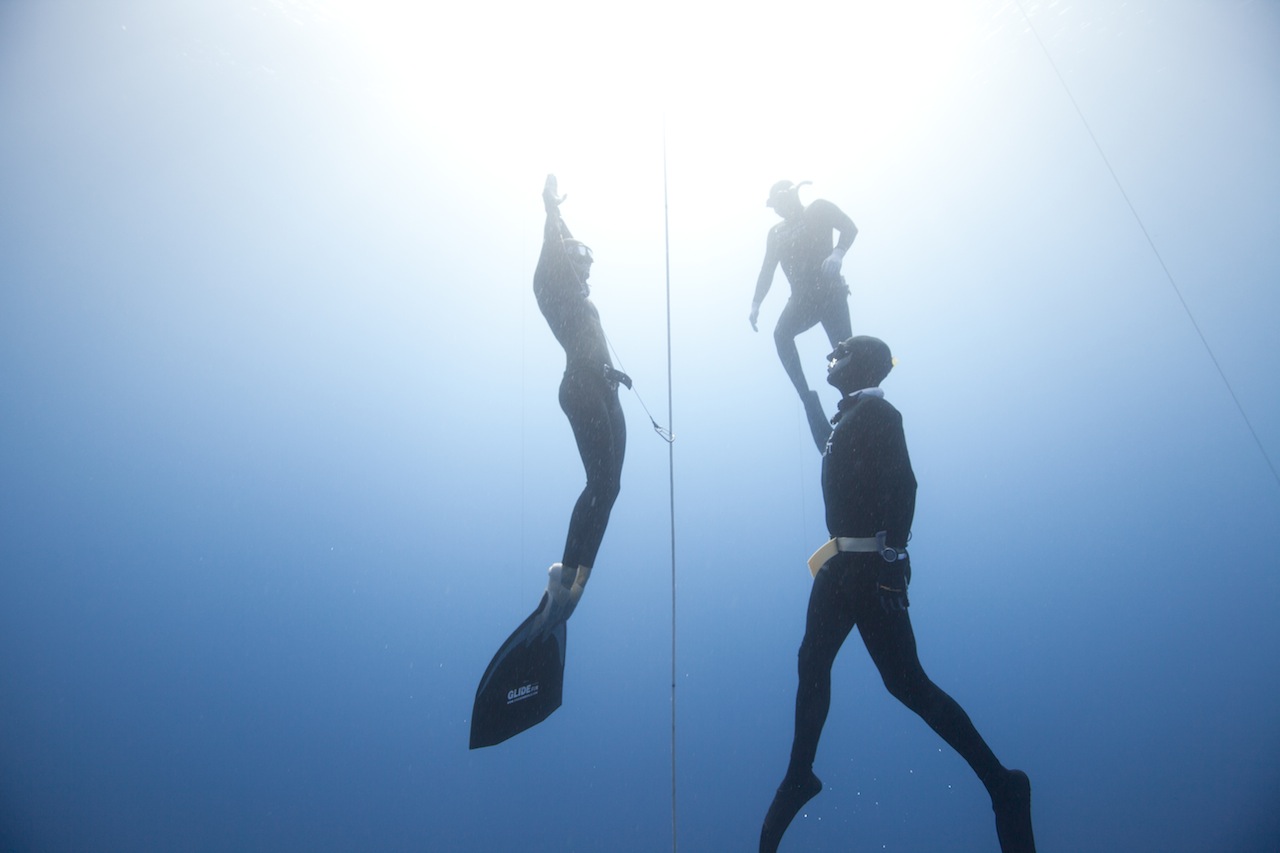 Founded by Mike and Kate, freedivers, instructors and athletes, this school offers the best of everything you need to develop as a freediver. Located on the beach front of Gili Trawangan, you will find an optimal freediving conditions and daily sunsets to make your learning session more fun. The freediving courses here are taught by highly trained, experienced and enthusiastic English-speaking instructors.
Contact:
Email: info@freedivegili.com
Phone: 087157187170 or 0370-6140503
Freedive Flow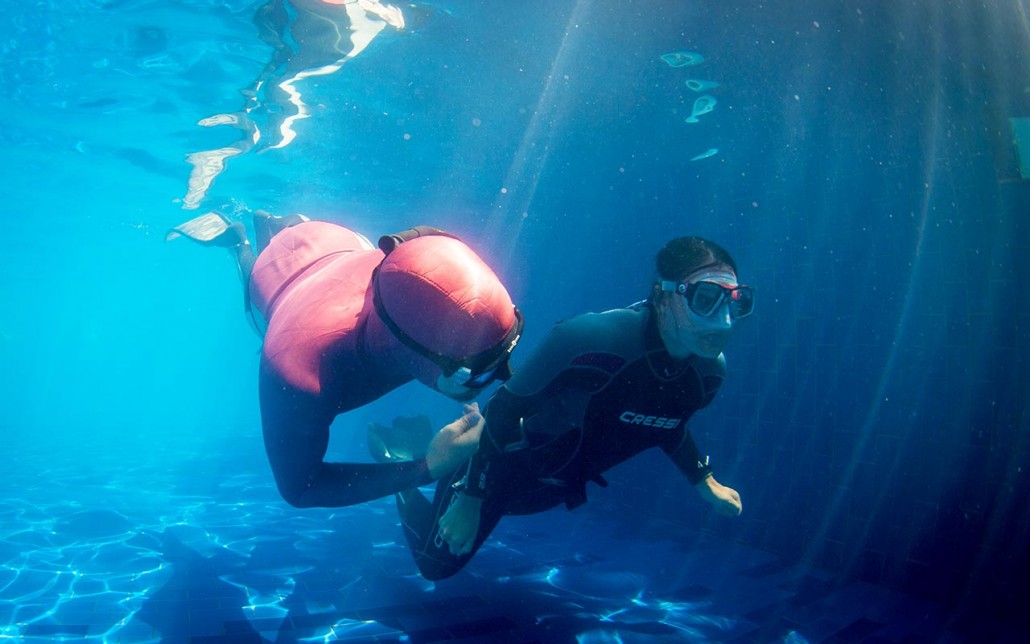 Freedive Flow boasts a brand new state of the art center with a 20 meter pool with two marked swimming lanes, a shaded stretching area and a dedicated freediving boat. All course levels from beginner to instructor of AIDA and PAFI freediving are available on the spot. Freedive Flow always has a minimum of three additional instructors on site so your course can start almost any day.
The base of Freedive Flow is in the harbor of Gili Air (Ocean5), West Nusa Tenggara. For enquiries about courses and training you can contact 08113981166 or email info@freediveflow.com