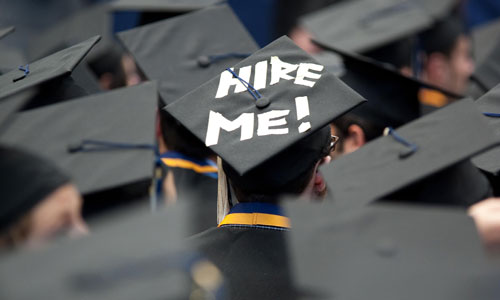 Fresh graduates have it the most difficult, as they do not have the experience to build on yet. Therefore, they need the most help and need the most preparation to be accepted by companies. But what they need to know is that although the specific skills and experience you'll need will depend on the role you're applying for, the same core set of abilities will always be in demand.
Here are the skills you need to convey to your possible employer:
Interpersonal skills
The quickest way to impress employers is to show your great personality. Having a good personality shows that you can be a great fit for the team and add to the culture of the company. Not only that, but having interpersonal skills or 'people skills' as addition to your great personality will demonstrate that you'll be able to communicate effectively with others around the business. Presumably, this is the ideal case, even if you don't have an abundance of experience in your chosen field.
Leadership skills
Try to showcase your leadership skills by giving examples where you were able to lead well. Even though you are applying for entry level roles, leadership skills should never be underestimated. It could be the pathway for other leadership roles in the company if you are able to demonstrate your abilities to take the lead on a project and motivate others around you. These skills are especially demanded in graduate schemes aimed at preparing individuals for management positions.
Adaptability
If you are adaptable to any situation before you, then you must make it into your priority to show that to your possible employer. This is because employers are very likely to throw you a variety of difficult tasks that can be out of your comfort zone, so they want to make sure that you are up to their tasks and also that you'll be able to grow into the role they're hiring for.
Initiative
Having a lot of initiative is also something that employers look for when in search for prospective employees. Sure, they understand that you have little experience but are counting on your drive and initiative. Though you are not told what to do from the start, asking questions and demonstrating a willingness to learn will help to show your initiative. It is for that reason that being proactive is another great skill graduate employers look for in prospective candidates.
Yes, employers in companies can be intimidating for anyone looking for a job. But do not let your inexperience drag you down. You've spent the last few years preparing for this job, so you're probably much more prepared than you think. Even if the job is not completely related to your degree, there are skills you've picked up at college which can make you a great asset to a wide range of businesses. So don't lose that belief in yourself before you start applying.
Some other skills employers look for in graduates include:
Self-awareness
Decision making skills
Ability to work under pressure
Emotional intelligence
Time management
Creative problem solving
Commercial awareness
Do you possess any of these qualities? Share with us your experience in the comments section below!