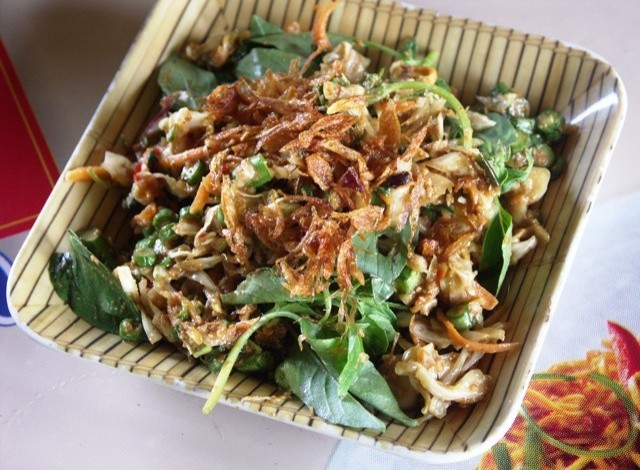 Have you ever tasted this wonderfully fragrant and tasty Indonesia salad of veggies in peanut sauce dressing?
Ingredients:
(Makes 4 servings, with other dishes)
1 fresh red or green semihot chili, cut into thin slices
1 clove garlic, sliced
1 tsp salt
2 small slices kencur, soaked in water for thirty minutes (optional)
3 tbsp ground roasted peanuts / peanut butter
1 tsp tamarind, dissolved in 1 tablespoon water
2 tsp sugar
1 cup thin-sliced cucumbers
1 cup fresh bean sprouts
1 cup lettuce, broken into bite-size pieces
Directions:
Crush the chili, garlic, salt, kencur and peanut butter in a mortar so itll become the sauce of the dish.
Add the tamarind liquid and sugar. Mix well. Toss the sauce with the vegetables until well mixed.
Serve chilled or at room temperature!