Where do you usually go with your family during weekends in Jakarta? Is it one of the over 175 malls in Jakarta?
However, not all mall or other places you visit are children friendly. Your children need a place to play, learn, and have fun during weekends too.
Here are some places designed for children be the perfect weekend getaway for your kiddos!
The Playground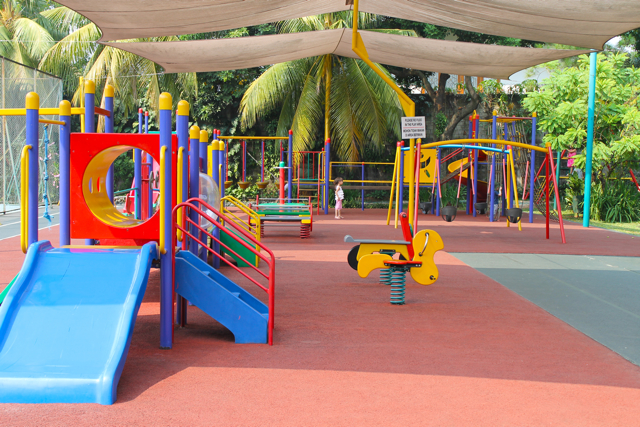 The Playground is an outdoor, Western-style playground in a quiet suburban setting. It has many facilities such as 10 different play apparatus, wet play area, bike path, basketball hoops, flying fox, and many more. There is also The Playground Café that offers an extensive range of adult and children's food. Your kids can make new friends here and of course having a great time!
Entrance fee:
Children over the age of 18 months: Rp75.000 (parents and caregivers: free entrance)
Address: Jalan Kemang Dalam 3B #B6, Jakarta Selatan
Phone: 021-7196962
www.playgroundkemang.com
Kidzania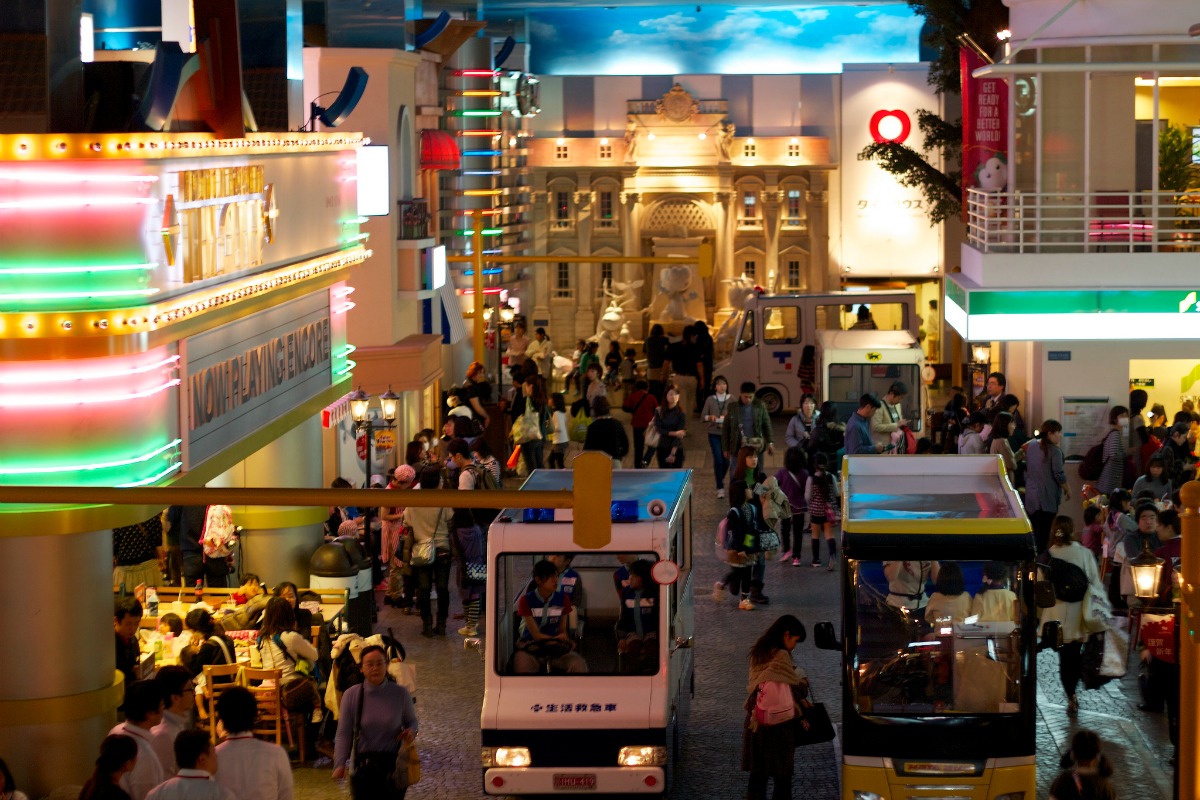 Kidzania is an indoor recreation complex with edutainment concept for kids 2 to 16 years old. Kidzania looks like a replica of a city, but in kids' size, completed with highways, buildings, retail stores, and vehicles just like in a real city. Kids can play adult's role and try different kind of jobs such as doctor, pilot, detective, F1 racer, or cashier. It's an interactive, safe place for your kids to play and learn about many things!
Entrance fee:
Entrance fees vary for kids to adults, start from Rp50.000 to Rp250.000
Address:
Pacific Place Shopping Mall, 6th floor Jalan Jend. Sudirman Kav 52-53, SCBD, Jakarta
Phone: 021-5154888
www.kidzania.co.id
Pinisi Edutainment Park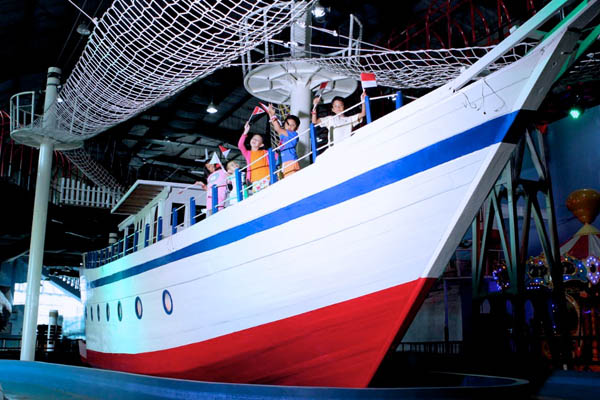 Pinisi Edutainment Park is a playground for kids 2-16 years old and trying to connect art, culture, innovation, knowledge, technology, and environment. It was build like a replica of harbor city. It offers many kinds riding games, art and culture galleries, as well as science center.
Entrance fee:
Entrance fees are vary for kids to adults, ranging from Rp86.000 to Rp196.000
Address:
Pasaraya Blok M, 9th & 10th floor, Jalan Iskandarsyah II No. 2 Jakarta
Phone: 021-7264499
www.pinisi.co.id
Sky Rink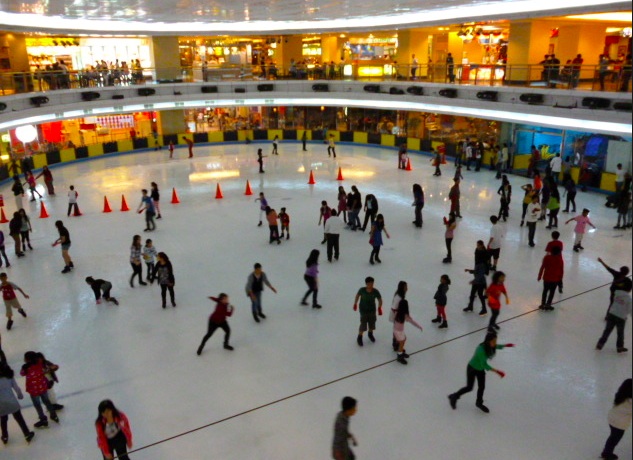 Sky Rink is the largest ice skating rink in Southeast Asia (1,248 m2). It is a fun arena for you and your kids for ice skating in the middle of hot city like Jakarta. It provides the visitors with ice skating equipments and shoes, so you don't need to worry if you don't have the equipment. Snack Bar is also available to recharge your energy after fun hours of skating!
Entrance fee:
Mon-Fri: Rp65.000 (all day) and for weekend/public holiday is Rp85.000 (for 2 hours)
Address:
Mal Taman Anggrek, 3rd floor, Jalan Letjend S. Parman Kav. 21 Tanjung Duren, Jakarta
Phone: 021-5642888
www.skyrinkjakarta.com
Jakarta Planetarium and Observatory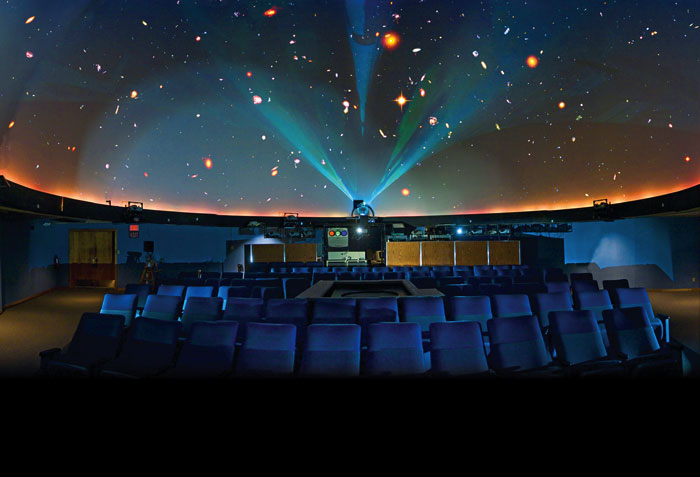 Even though it's an old planetarium, but it is still a good place for family to visit during weekend. Jakarta Planetarium and Observatory is a part of Taman Ismail Marzuki art and science complex. The Planetarium features an exhibition hall for astronomy, as well as nine astronomical movies.
Entrance fee:
Rp4.000 for children and Rp7.000 for adults
Address:
Taman Ismail Marzuki, Jalan Cikini Raya No. 73 Jakarta
Phone: 021-2305146
Kidspace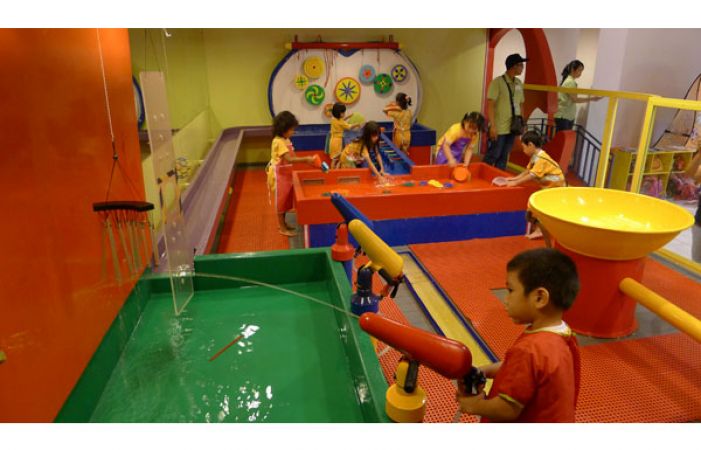 Kidspace is an indoor playground that offers Playdium, an arena that can challenge children's intelligence, physical abilities, and creativities such as Paper Clip Climber, Exploratorium, Aquadium, Imagination Blocks, Tot Spot, and Sandium. It also opens classes where your kids can learn about science.
Entrance fee:
Entrance fees are vary for member and non member, ranging from Rp35.000 to Rp125.000
Address:
Jalan Sultan Iskandar Muda No 7, Arteri Pondok Indah, Jakarta
Phone: 021-7238755
www.kidspacejakarta.com
Have a fun and educational weekend!