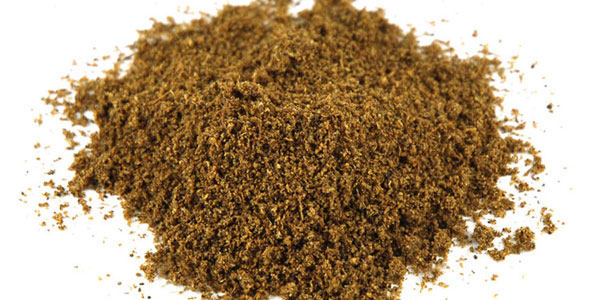 Did you know that garam masala – a spice blend believed to elevate body temperature in Ayurvedic medicine.  It is an aromatic mixture of spices, used as a base in many Indian dishes, like curry, to bring flavor and warmth.
Across the Indian subcontinent there is no single garam masala recipe. The ingredients differ according to the region as well as each chef's individual preferences. But for the most part, garam masala will include coriander, cumin, cardamom, cloves, black pepper, cinnamon, and nutmeg.
Ingredients :
1 tablespoon ground cumin
1-1/2 teaspoons ground coriander
1-1/2 teaspoons ground cardamom
1-1/2 teaspoons ground black pepper
1 tablespoon ground cinnamon
1/2 teaspoon ground cloves
1/2 teaspoon ground nutmeg
Method :
Combine all ingredients and mix well. Store in an airtight container away from heat.
Makes: 3 tablespoons
Source: Chef Bal Arneson