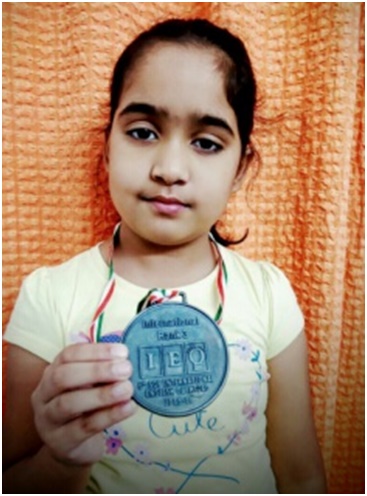 Early this month, I got a call from Mumbai. It was from one of my student's mom. She was sounding super excited and wanted to share news with me, her 6 yrs old daughter topped the English Olympiad (2015-16) in India (International rank 3). It was a proud moment for them and for me too. I taught her phonics. This is one of the many examples what phonics has done to my students.
Most of the parents today want their children to be bright, intelligent and excel in studies, which is why they spend so much time choosing the best schools and making sure teachers are well educated and experienced. Still, parents often wonder how to instill the love for reading in their children.
Reading habit is the most important thing you can inculcate in your child- and it will be worth your time and energy. Reading opens your child's mind to the world and helps them to live a productive and enriched life.
But, how it will be possible?
The answer is quite simple; this arduous task can be achieved very smoothly through Phonics Education. It is comprehensible, logical and child centered. In this program sounds are taught in a very systematic manner. Jolly Phonics has 42 sound, few other alternative sounds and blends. The interesting part is these sounds are introduced following a certain pattern and sequence which ultimately helps the child excel in reading and spellings. Children are taught blending which helps them to read fluently and segmenting which help them to excel in spellings. This approach is successfully used around the globe. Research has proven that children who are taught phonics, learns twice as fast as those who memorize the whole word.
But the plight is very few teachers know the correct way to teach sounds. There are many Schools those who have started using phonics in their system but which sound should be taught in which order is still not followed by the professionals. Then, comes the real problem! Children find reading difficult and hence don't want to read. This leads to other problems also like less interest in writing, bad pronunciation, memorizing whole words and unable to comprehend the lesson easily. Now, as a parent it is very important to check where your child stands in reading. This can be possible by providing them with the apt reading material. Ask them to read aloud and observe them the way they are reading. If your child is 7-8 yrs old or in grade 2 and still unable to read or dislikes reading, then as a parent the situation is alarming. I believe that it's time to consult their teachers, discuss the way they are teaching reading or consult a Phonics specialist.
Happy Reading!!
Khushbu Porwal
Accredited Jolly Phonics Trainer(South East Asia)
Contact: porwal.khushbu@gmail.com, +62878 7756 9174