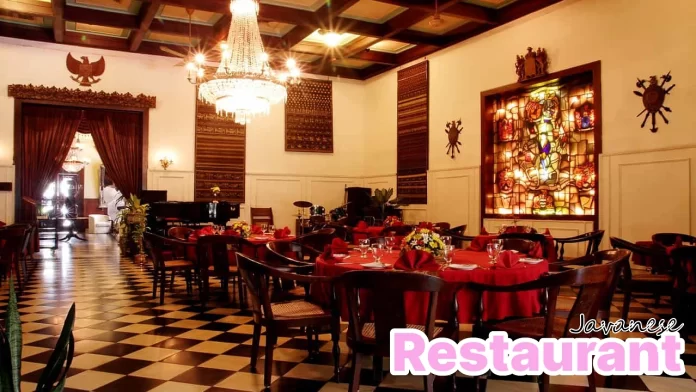 Tasting food is the equivalent of tasting the history and the culture that it originates from. Eating Javanese food will therefore enhance your knowledge on the Javanese culture. Unfortunately, although Jakarta is in Java, finding Javanese restaurants can be a challenge. There are only a number of Javanese restaurants that serve authentic Javanese dishes.
Javanese dishes can be divided into Central and East Javanese dishes. Both are noted for its simplicity, along with their signature taste of sweet and spicy flavor in most of its dishes. This taste mainly comes from their liberal use of sweet soy sauce and palm sugar.  Yet Central Javanese dishes usually taste sweeter and less spicy, while East Java dishes have more spice in its dishes.
Here are some of the Javanese Restaurants that you can try:
Omah Sendok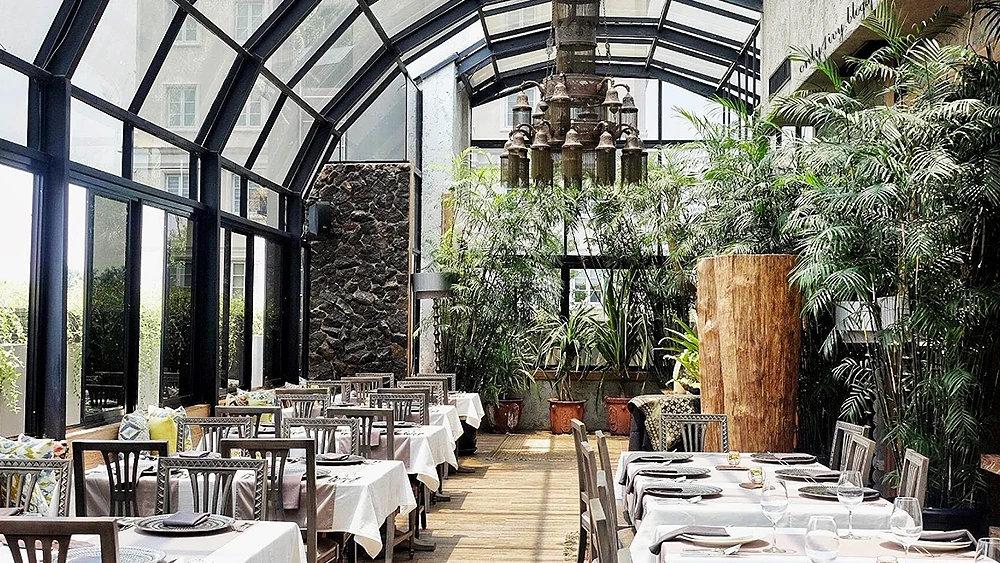 Omah Sendok is famous for its delicious array of cuisine, its beautiful Javanese interior and it suitability for having having events. People in Senopati area would even recommend this place as it is suitable for weddings, meetings or perhaps birthdays. Some of the food that you must try include the Nasi Pecel (rice dish served with vegetables and peanut sauce), Selat Solo and the other traditional Javanese meals.
Address: Jl. Taman MPU Sendok No.45, RT.8/RW.3, Selong, Kec. Kby. Baru, Kota Jakarta Selatan, Daerah Khusus Ibukota Jakarta
Phone: +62-215214531/+62-215214531/+62-2152963145
Website: https://www.omahsendok.com/
Selera Meneer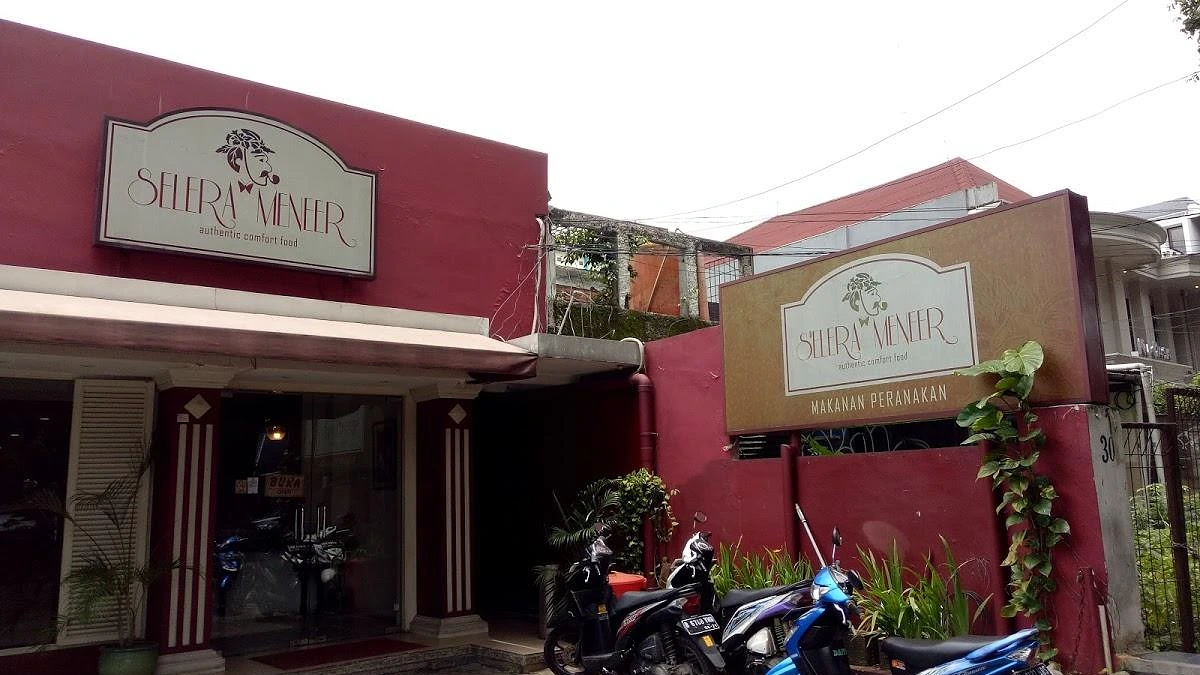 Located at Radio Dalam Area, this restaurant offers menus that are usually served to royalties, with European twist in their dishes. One of their favored dishes is the chicken Steak a la Meneer, which is a chicken steak served with brown broth made of soy sauce, Worcestershire sauce, nutmeg and pepper. Other menus that are just as delicious and worth to try is Bakmi Djowo, Bitterbalen, Nasi Kuning Entjim and many more.
Address: Jl. Bacang 1 No. 2, Gandaria, Jakarta
Phone: +62-2129055155
Gudeg Kandjeng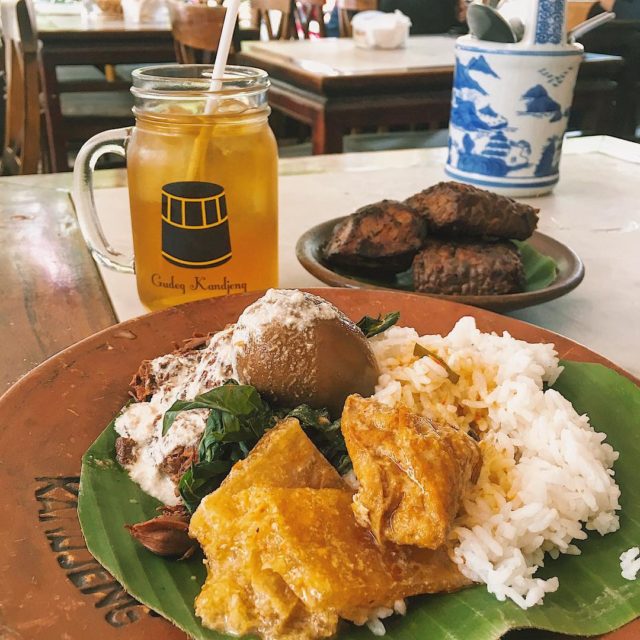 Their gudeg is said to be one of the best in Jakarta, for the taste is just right. You can order their Nasi Gudeg Komplit, which consists of chicken meat cooked in be either fried or made into opor. Other than chicken, this menu also has Sambal Goreng Krecek, tofu, Telur Bumbu Pindang, boiled cassava leaves,  as well as thick santan areh as dressing. Gudeg is not only their specialty dish, for they have a wide array of delicious dishes such as Nasi Liwet, Asem-Asem Tetelan, and Mangut Lele.
Address:
Jl. Hang Tuah 10 No. 10, Blok M, Jakarta
Phone: 021 71594977/021 91500377
Menara Bidakara 2, Lantai Lower Ground, Jl. Jend. Gatot Subroto Kav 71-73, Gatot Subroto, Jakarta
Phone: +62-2170882790/+62-2192057435
Ayam Goreng Suharti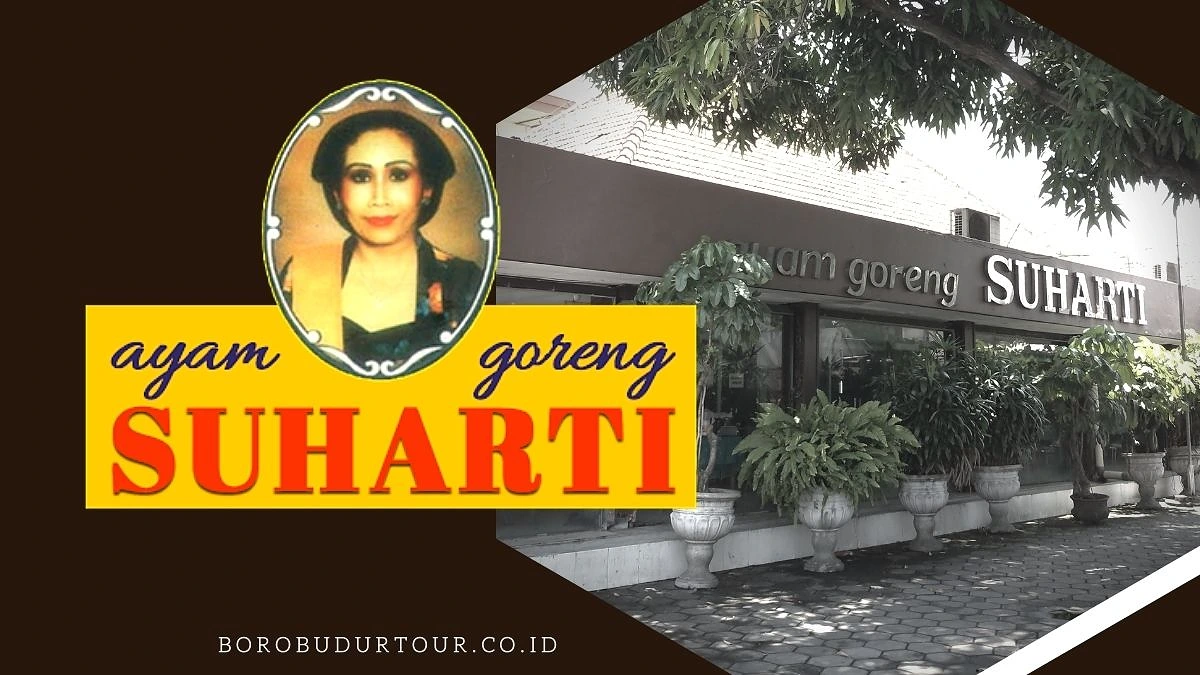 There are three things that make the chicken different, for it uses free-range chickens, special marinating seasoning along with crispy kremesan that is both crunchy and savory. Using free range chickens enhances the taste of the chicken, for the sauces are said to absorb the sauces much better rather than broiler chickens. After eating ayam goreng here, we urge you to try their sayur asam to neutralize the taste.
Address:
Jl. Johar No. 26, Menteng, Jakarta
Phone: +62-213100251/+62-213101784
Jl. Kapten Tendean No. 13, Mampang Prapatan, Jakarta
Phone: +62-215254595/+62-215206955
Jl. Pesanggrahan No. 15A, Puri Indah, Jakarta
Phone: +62-215806212/+62-215813923
Jl. Cilandak KKO No. 60, Cilandak, Jakarta
Phone: +62-217805605/+62-217807644
Jl. KH Mas Mansyur No. 69, Tanah Abang, Jakarta
Phone: +62-213912755/+62-2131925823
Jl. Dewi Sartika No. 237, Cawang, Jakarta
Phone: +62-218008208/+62-218008206
Jl. KH Noer Ali, Bekasi Selatan, Bekasi
Phone: +62-2188851045/+62-2188851046
Jl. Pemuda No. 3A, Pulo Gadung, Jakarta
Phone: +62-214891105
Jl. Alternatif Cibubur No. 41, Cibubur, Jakarta
Phone: +62-218453116/+62-218453438
Loksem JS 32 – Pujasera Melawai, Jl. Melawai No.22, Melawai, Jakarta
Phone: +62-87881624203
Warung Ngalam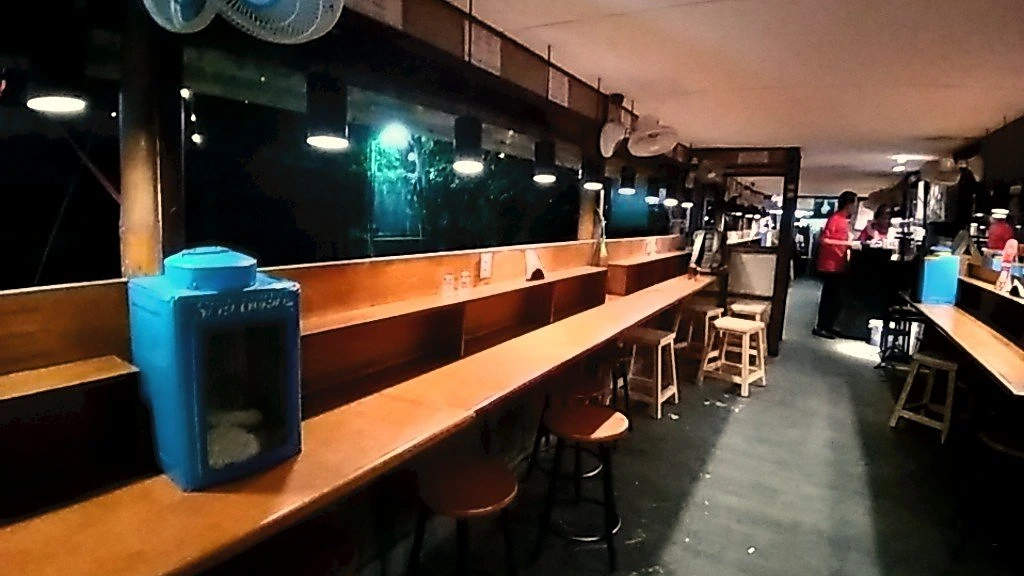 In Malang (which this food originates from), the people have the habit of switching the letters backwards. That was how the name 'warung ngalam' was made. Although it is called a 'warung', this restaurant looks more like a mini restaurant for its clean and organized décor. Their most recommended menu is the delicious rawon, however you can also order their asem-asem bandeng.
Address: Jl. KH Wahid Hasyim No. 106, Menteng, Jakarta
Phone: +62-213912483
Website: http://www.restongalam.com/
Warung Bu Kris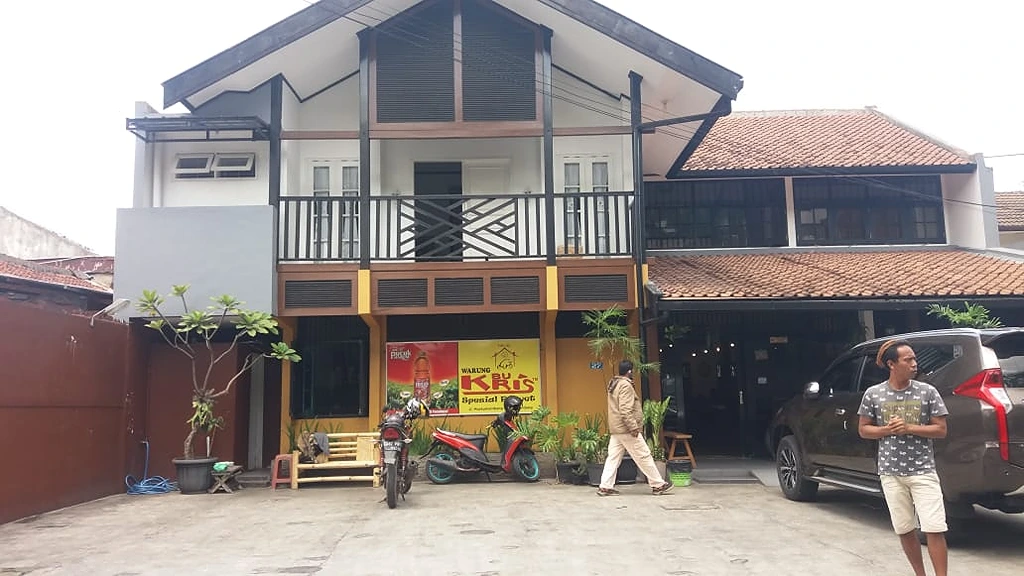 Looking for a restaurant that serves delicious and spicy penyet? Then you can certainly head over to Warung Bu Kris. You can order all types of meat from chicken, duck fish, egg to bakso. The level of spiciness also varies according to the request of the customer, whether you prefer milder taste or extra spicy.
Address:
Golden Plaza, Blok D No 10., Jl. RS Fatmawati No. 15, Fatmawati, Jakarta 12420
Phone: +62-2175900802/+62-817767153
Suwe Ora Jamu
Suwe ora jamu is the name of the song that tells about how a person misses somebody they love. However, at this restaurant they sell herbal drinks or 'jamu'. Far from looking outdated, this restaurant serves jamu without leaving their sense of 'Javanese'. Here, you will be able to enjoy various types of Jamu from the traditional version to the more modern yet still healthy drinks. You can enjoy Pisang Goreng Krispi as an appetizer and Nasi Bakar Tandjung Priok as the main meal.
Address:
Jl. Petogogan No. 28, Pondok Indah, Jakarta
Phone: +62-2172790590
Website: https://www.suweorajamu28.com/
Just by going to these Javanese restaurants, you will be able to taste the essence of East and Central Java. Which restaurant seems the most interesting for you to try? Tell us below!