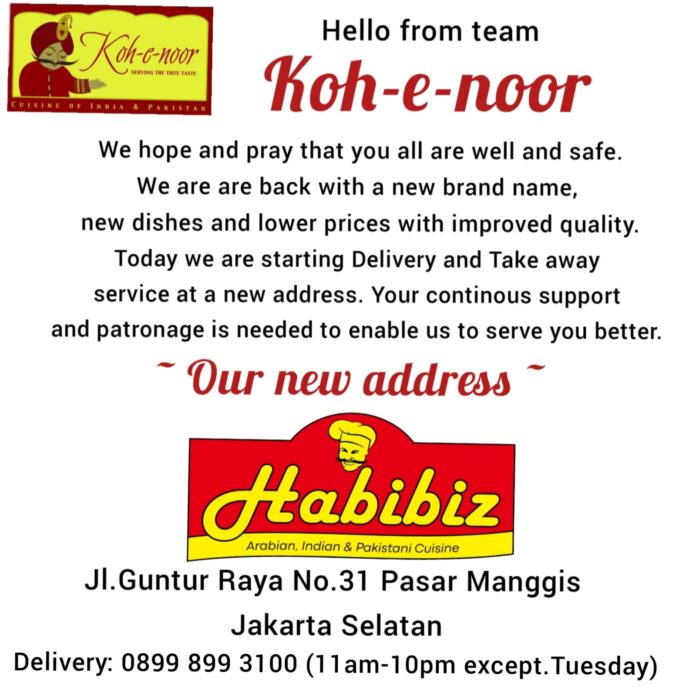 Hello from team koh-e-noor.
We hope and pray that you all are well and safe. We are back with a new brand name, new dishes and lower prices with improved quality.
Today we are starting Delivery and Take away service at a new address.
Your continuous support and patronage is need to enable us to serve you better.
Our new address
Habibiz
Jl Guntur Raya no.31 Pasar Manggis
Jakarta Selatan
Delivery: 0899 899 3100 (11am -10pm except Tuesday)