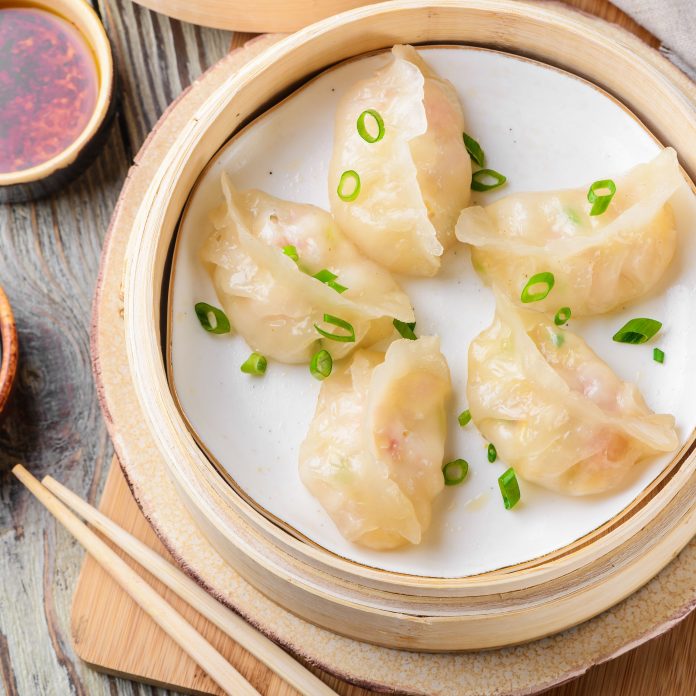 Hargao Shrimp Dimsum are Dim Sum that originated from Cantonese area about 90 years ago. By combining  shrimps, bamboo shoot, and pork fat together wrapped in rice flour pastry, the owner of Yee Zhen tea house at Guangzhou was able to make the Five Phoenix dumpling.
As time went on, several chefs made changes from using rice flour pastry to wheat starch. This is done to form a thinner and more delicate dumpling skin. Nowadays, it has evolved to the notable Hargao Shrimp Dim Sum we eat at Chinese restaurants.
Hargao Filling Ingredients:
900 gr Prawn Peeled Fresh
23 gr chicken powder
1 gr Pepper
150 gr Salt
380 gr Sugar
35 ml Sesame oil
78 ml Frying Oil
Directions:
Add prawn peeled put into mixer and turn on low speed to mixed until it has some viscidity
Add seasoning into mixer then slowly add cooking oil and sesame oil
Add potato starch then turn the mixer to high speed to mix until viscidity
Remove from the mixer, store in freezer
Hargao Skin Ingredients:
93 gr Tang Mein Flour
130 gr Potato Starch
5 gr Salt
262 ml hot water
26 gr corn starch
Directions:
Mix all flour with salt together
Pour boiled water into a bowl of flour, then mix together evenly.
#ExpertTip: Just buy the kulit pangsit or wrappers from your nearest supermarket