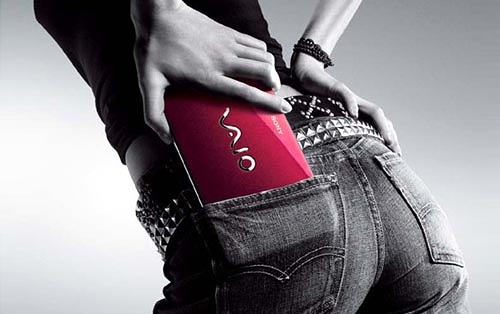 Sometimes I feel that my life resides on my laptop. I would be totally lost without access to the internet, my mail, photographs etc.
---
The price often is an aching shoulder when lugging around the laptop bag and when in the airport, the hassle of taking it out at every security checkpoint and hoisting it up in the overhead compartment on the plane. I try the uber chic roll on laptop carryalls which end up being too heavy and inconvenient. Sounds familiar? Well, a solution exists thanks to the One Laptop per Child project which has led to the development of the netbook, a light mobile computing device that allows you to process information, access the Internet, and that does not store a bundle of bloated programs or data.
It used to be that when you shopped for a computer, you picked the most powerful one you could afford. Because, who knew? Maybe someday you'd need to play a cutting-edge videogame or edit your home video. For 15 years, we have bought increasingly faster computers, bigger hard drives, more RAM, high-end graphics cards and larger screens. That dream machine could do almost anything.
But here's the catch: Most of the time, we do almost nothing. Our most common tasks – email, Web surfing, watching Youtube videos – require very little processing power. Heavy-duty hardware requirements are the domain of only a few people, like graphic designers and hardcore gamers. So in the in the process of creating a laptop to satisfy the needs of students, it was 'back to basics' and the netbook was born.
Netbooks represent the latest consumer electronics craze since their launch in the fall of 2007. They're small, they're portable, they're dirt cheap, are described as fitting for students on the move and for businesses looking for easy portability. Almost 36 million netbooks were sold in 2010 and ABI Research predicts that approximately 140 million netbooks will be sold in 2013.
Our main desire while travelling is to be connected to information and people through the internet. And the netbook keeps you in touch with home and the office while on the road and makes those long waits in the airport seem like minutes with powerful productivity tools and easy network connectivity. This machine can in no way be considered a desktop replacement laptop, and is best suited for work on the go without the heft and bulk of typical laptops getting in the way.
Some people have doubts about the usefulness of netbooks and their "low power" but I think the cost and feature tradeoff is in favor of those who understand their usage pattern and preferences. Surveys have found that the average teenager is online a whopping five hours a day. For college students or students, it is the perfect notebook small, light and connected, with many features that can enhance the education of any student.
A typical Netbook has a 10 inch screen, an Intel Atom processor, a hard drive and a keyboard that's 80-85% standard size. Most have Wi-Fi, camera and ports for USB, Ethernet and card readers. Just connect at a Wi-Fi hotspot or with your USB modem or Ethernet cable to e-mail, surf the web and online applications (Google apps, social networking, media, blogs). With dual core Intel Atom processors and up to 2GB RAM, these machines can run Windows 7 if required and manage most casual computing as long as you are not looking to do gaming or graphics editing. Long battery life makes a netbook a formidable computing machine. And, should it fail, it's a lot less expensive to replace. Netbooks can be used casually and tucked into briefcases, handbags, and backpacks with less worry and overhead.
Some may argue that smart phones are capable of sending e-mail, browsing the net, enjoying multimedia, and chatting on the go. But in each of these domains, the netbook offers a significant advantage with keyboards that are far better for typing, and screens that are larger.
Netbooks work well for anyone who regularly moves around and wants to bring a certain level of computing with them. PC manufactures will continue to offer high performance devices with screens the size of your living room. For everyone else-businessmen looking for something to do on the train, women desperate for something that fits in their handbag – netbooks will dominate. It's the rise of the very small machines.
By,
Poonam Sagar
Certified PMP, Technology and Online Media Consultant at PT Infotech Solutions (www.infotech.co.id) an international IT firm empowering media broadcasters, content providers and distributors to optimize business processes with integrated, scalable and optimized IT solutions.