Since it's just a few hours' drive from Jakarta, West Java often becomes holiday destination for Jakartans. People usually visit two main cities with lots of tourist attractions in West Java: Bogor and Bandung.
But aside from those cities, this province has many hidden attractions that will make your holiday more exciting.
Here are the hidden tourists attractions in West Java that you may want to visit for your next holiday:
Pulau Biawak, Indramayu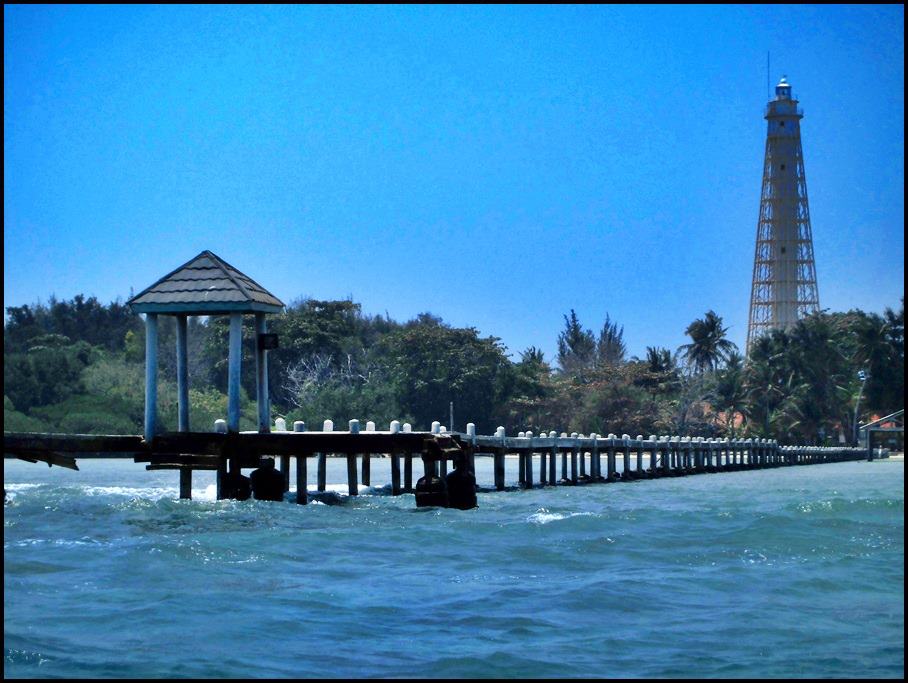 Have you gone to the Komodo Island, where you can see the giant komodo lizard in the wild? If komodo lizard sounds too frightening for you, you could 'challenge' yourself by visiting Pulau Biawak in Indramayu, West Java. The name Pulau Biawak was derived by the condition of the island itself—the island is the habitat for Biawak or monitor lizard. The monitor lizards in here are saltwater monitor lizards. Every day near the dusk, tens of monitor lizards with size ranging from 20cm to 1,5 meters are seen swimming near the coasts. Watch out for their tails, as they are known to use them as giant poisonous whips when threatened.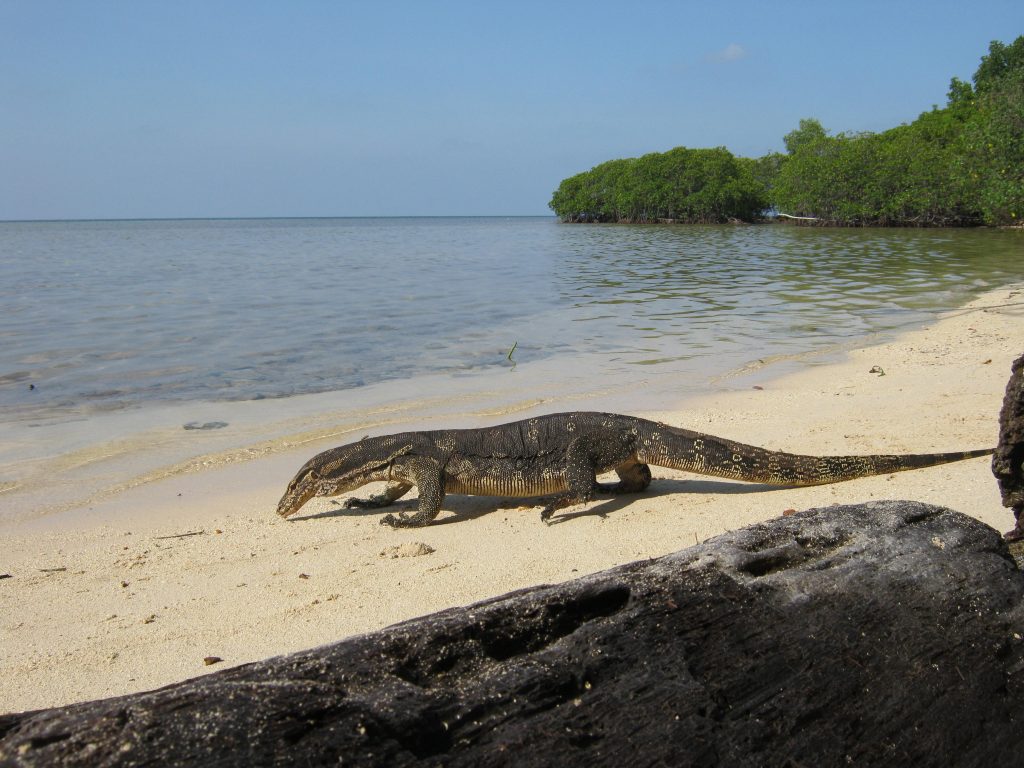 If you want to visit this island, you can contact 087717705656 – Wisata Pulau Biawak
Tebing Citatah, Padalarang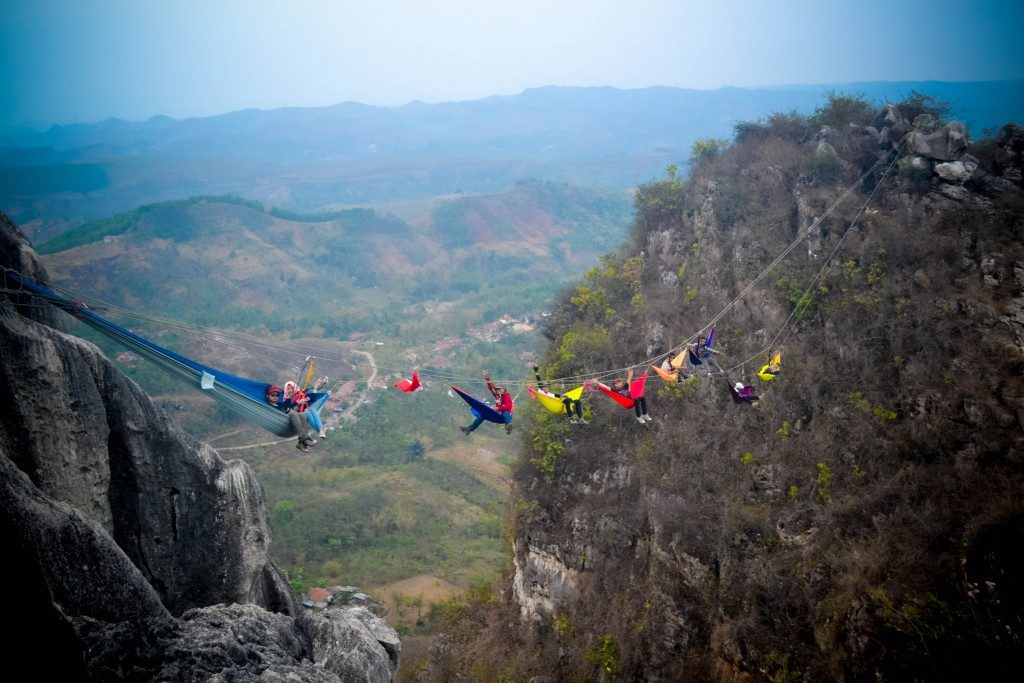 If you are an adrenaline junkie, you really need to visit this tourism spot. Actually, the cliffs are mainly used as military training grounds (and currently it is still under supervision of Kopassus Special Forces). But on the weekends, the sites are open for public as rock climbing facilities. There are three cliffs that you can explore: Citatah 48, Citatah 90, and Citatah 125. However, due to the level of danger and preparation required to climb the cliffs, Citatah 90 and Citatah 125 are reserved only to expert climbers.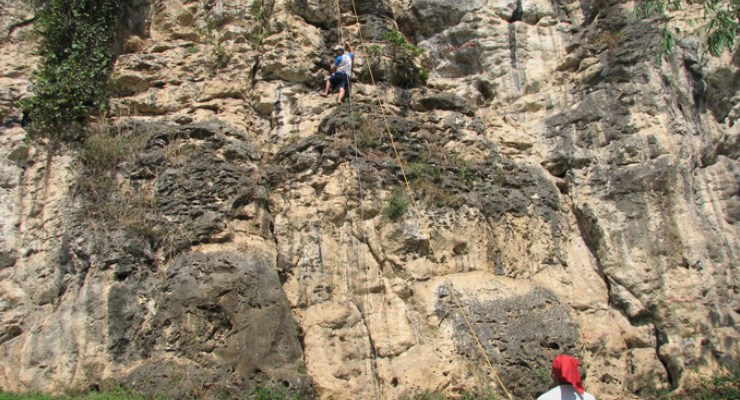 Address: Tebing Citatah, Bojong Loa, Cipatat, West Bandung, Bandung
To get there, after exiting Cipularang toll road at Padalarang, continue straight at two junctions. Tebing Citatah will be on the left shortly after passing by Goa Pawon and Stone Garden.
Cukang Taneuh, Pangandaran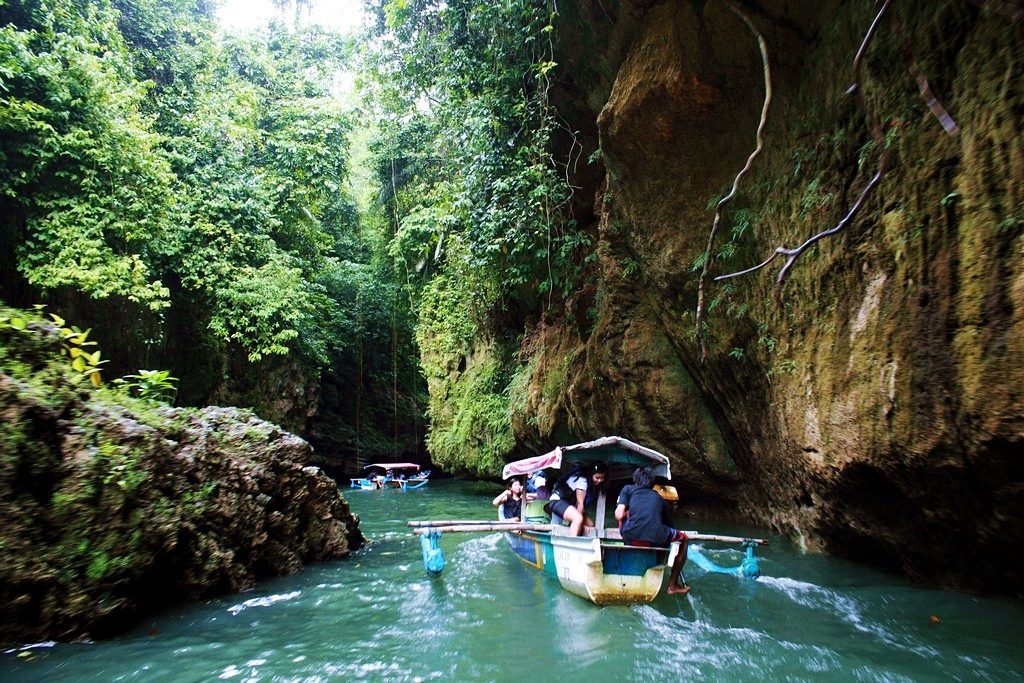 This spot is actually not-so-hidden, because many people have gone there. Cukang Taneuh has been dubbed as the 'Green Canyon'—a duplicate of Grand Canyon in Arizona covered by a layer of green. This place offers you beautiful scenery, where you can sail the boat along the Cijulang River. The current of Cijulang River will penetrate the caves which are decorated by amazing stalactites and stalagmites that become home for bats. Inside the caves, there are small waterfalls that add the sensation. You can also swim into the cool and clean water here.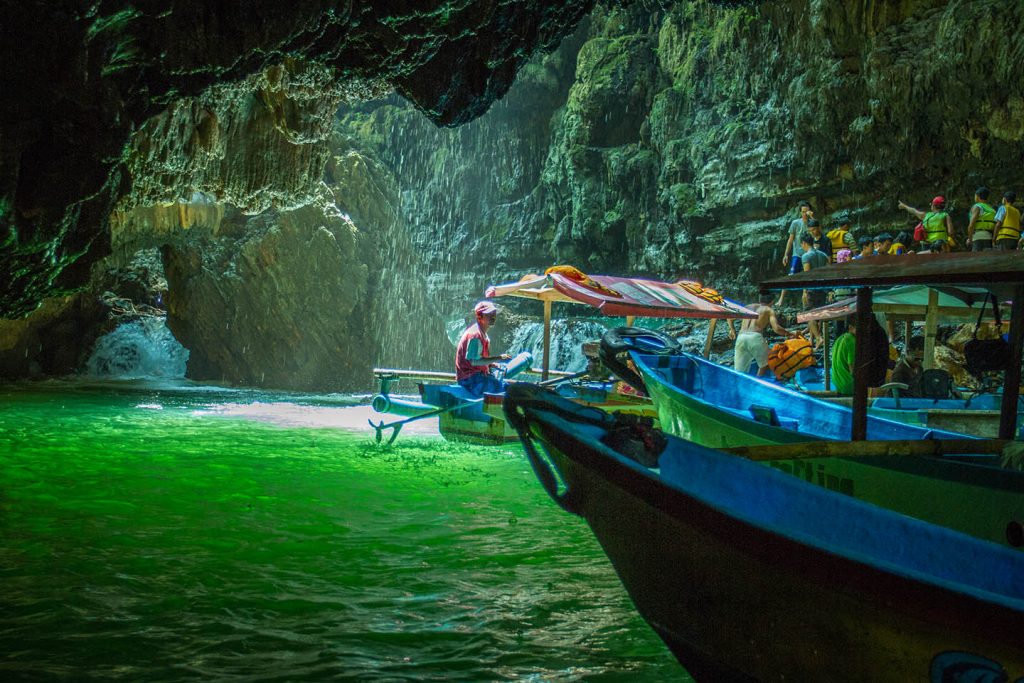 Address: Cukang Taneuh, Jalan Green Canyon – Cijulang, Kertayasa, Pangandaran, West Java
Opening Hours: 7.30-16.00 (opens at 13.00 on Friday)
Gunung Papandayan, Garut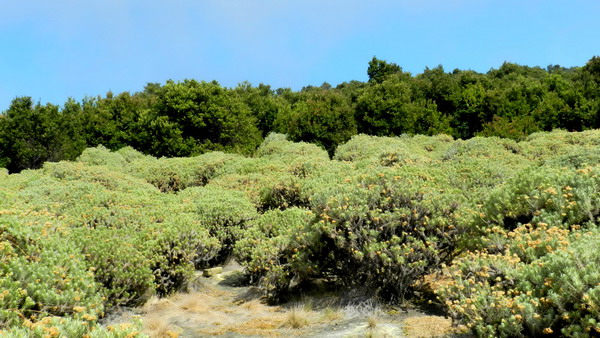 Don't worry, if you are not too familiar with hiking mountains, Gunung Papandayan is a friendly start from you. You can reach the camping ground of the mountain after only 2 hours of trekking. Gunung Papandayan is famous for its Edelweiss Meadows, which is also a great point for watching the sunrise. Most hikers also love to ascend Gunung Papandayan to savor the exotic view of Hutan Mati (the dead forest), which vegetation has been scorched away by the lava flow from the past eruption of Gunung Papandayan.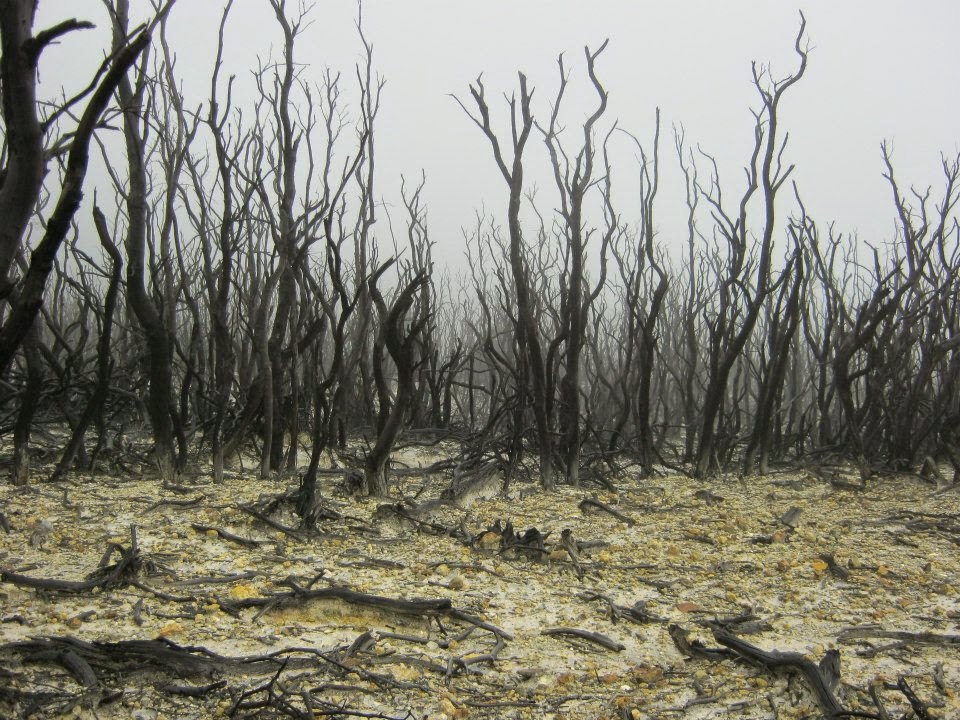 Address: Gunung Papandayan, Karamatwangi, Cisurupan, Garut, West Java
To get there, from Jakarta you can take a bus from Kampung Rambutan or Lebak Bulus terminal straight to Garut, West Java (departs every 30 minutes). The fare is around Rp60,000/person.